Apologies for not writing in the past month, but in all honesty there hasn't been a whole lot going on in our world. Basically things have been pretty quiet for us since Enzo's birthday, but I wasn't about to go an entire calendar month without writing a post… that would be a first. The short story is that everyone is doing well and keeping busy with the same old stuff, but I'll do my best to go into a little more detail.
Ava and Elise are both staying busy with pre-school. I love coming home from work on their school days and seeing what they've made, as they are both always very excited to show me. They're continuing to attend swimming lessons on Monday nights and are (slowly) getting more comfortable in the water. Our plan is to keep them in swimming lessons until there is no hesitation from either of them in terms of getting in the pool. They certainly don't need to go as far as getting onto a swim team, but it's important to Jessica and me that they have no fear of the water.
A week from Saturday Ava begins her ice skating lessons, and she is very excited to get started. As expected, her enthusiasm is rubbing off on Elise, so now Elise is asking to come with us when we go skating. I'm planning on taking both girls this Saturday and I'm going to setup Elise with elbow pads, knee pads, helmet, thick gloves, a balance bar, etc. I know she's scared of falling on the ice so hopefully the extra protection will help to alleviate those fears. Ava actually took a pretty decent spill during our last session the previous weekend, but she's a tough cookie. Even though she was shook up and needed to call it a day, the very next day she was asking to get back out there. She has seen several young girls who are hockey players and she's been asking if she can play on a team. She actually seems more interested at this point in hockey than figure skating, which I think is awesome. We're all for it, but she has to get comfortable with skating first. Getting into these lessons next weekend will be the best first step, and hopefully Elise won't be far behind.
Enzo seems to have entered the terrible two's right on schedule. He's still the sweetest little boy ever, but over the past few weeks we've noticed that he's a little more irritable, and a little more likely to throw a tantrum when he doesn't get what he wants. It's certainly no big deal though, and as a parent I find it interesting to compare how each of the kids deals with these growing pains in their own way. As the old saying goes, "this ain't our first rodeo."
These days he loves building things with legos, driving trains, cars, and trucks around the house, and watching any animated show related to trains, ie Thomas, Chuggington, etc. Enzo also recently got his first haircut and did really well. I stressed to the woman cutting his hair that we did not want short hair, we just wanted to get it out of his eyes and layer it a bit. Her response to me was classic – "Honey, I'm from the 70's, so that will be no problem. I gotcha covered." She recommended me pulling up a cartoon on my phone to keep him occupied while she went to work, so I started an episode of Thomas The Train on YouTube and it worked like a charm.
Since we knew we were going to have some down time after Enzo's birthday, Jessica and I decided to do our annual health month a bit early this year. Normally we wait for June, but the time felt right to start in February. One thing that's different this year is we're doing 6 weeks instead of a month. Having done this multiple times in the past, the transition this year has been easier than ever. Basically, at this point our bodies are used to this, so it's been no big deal. Last night was the halfway point, so we decided to have one cheat meal. After hockey I picked up a pizza and breadsticks, then came home to watch the Oscars. As expected, dinner was delicious, but considering that this was the first complex carbohydrate I've consumed in 3 weeks, it did a bit of a number on my stomach. Nothing major, but noticeable, so it was nice to get back to "normal" today. I'm not expecting any more cheat meals until our 6 weeks are up, but at the same time have no regrets about last night. Gotta treat yourself every once in awhile, even if you're not going to feel so great afterwards.
About the only negative thing in our world lately has been Jessica's constant back/shoulder pain. It's been going on for several weeks now and our best guess is that she has a pinched nerve. I hate seeing her in regular pain and was glad she went to see my sister yesterday for some treatment. Dana definitely made a difference, but this isn't something that's going to heal overnight. It's going to take more treatment and some conscious decisions to pay close attention to her posture at all times. I think we're on the right track now, but we need to stay on top of it and keep making regular progress.
Things have been really busy for me at work lately, but that's nothing new. Considering my team's recent rapid growth, I've found myself in a new leadership position and am really enjoying it. Nothing official in terms of title, but certainly there has been a change in stature. I've also been finding myself doing a lot of interviews lately for prospective new development candidates, and am enjoying that new role.
I'm still playing guitar as much as ever, and have fallen absolutely in love with ice hockey. Each week my skills are improving, especially in skating, but there's still so much to work on. Every Sunday I get so excited to play, and when I'm out there I never want to come off the ice. In fact I intentionally play on the team with fewer players so there will be less substitutions. I'm still having to think a lot when I'm out there – thinking about my skating, thinking about where I'm supposed to be on the ice based on the position I'm playing and the current location of the puck, but I'm getting better. Like anything else, if you're consciously thinking about what you're doing, chances are you're not doing all that well, but there's improvement. I can't wait to get to the point where I don't have to think so much and can just get out there and let it happen. They just announced the next session, which starts two weeks after this one ends, so I'll definitely be doing that. Jessica recently brought the kids to watch me play and Ava just loved it. She was yelling and cheering for me the whole time, which was awesome. Elise, on the other hand, was more interested in playing games on her tablet, and Enzo couldn't be contained unless the zamboni was out on the ice, at which point his concentration could not be deterred.
I guess that's about it for now. We're really looking forward to our getaway for Laurel and Mark's wedding reception this April in Raleigh, North Carolina. Obviously our diet will be done well before then, so I'm looking forward to eating my heart out and experiencing some more regional barbeque. Austin really introduced me to good barbeque last year, so I'm curious to see how North Carolina stacks up. Here are some recent pics of the kids.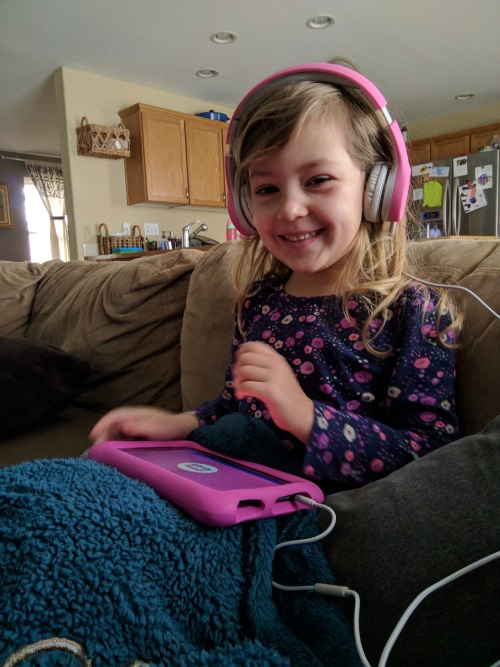 Ava getting some quality time with her tablet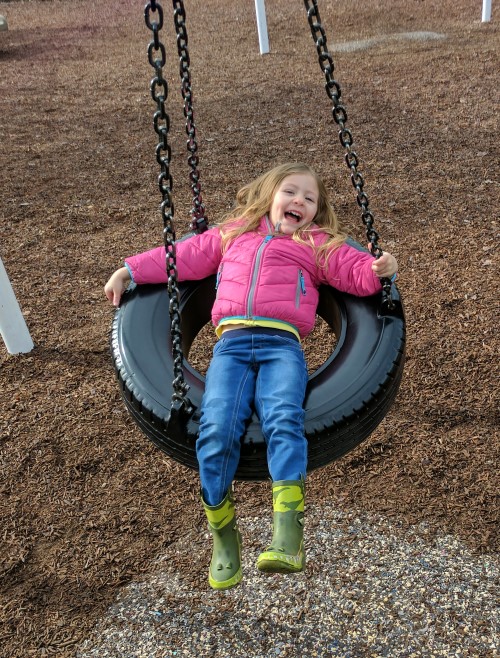 Elise loves the tire swing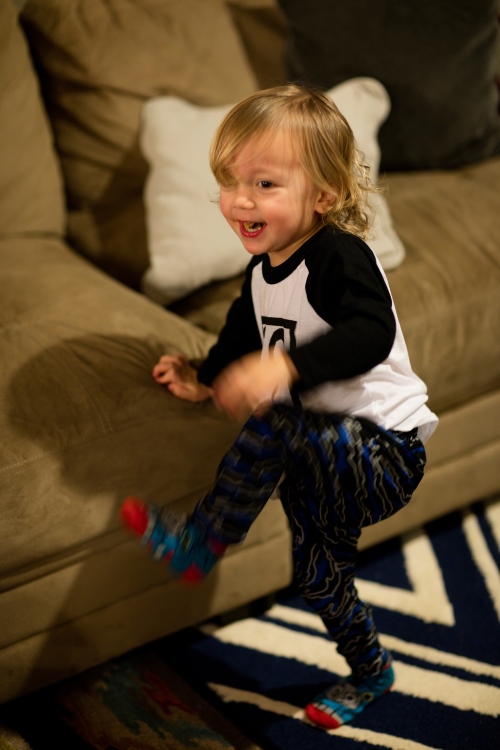 Enzo breaking it down at his birthday party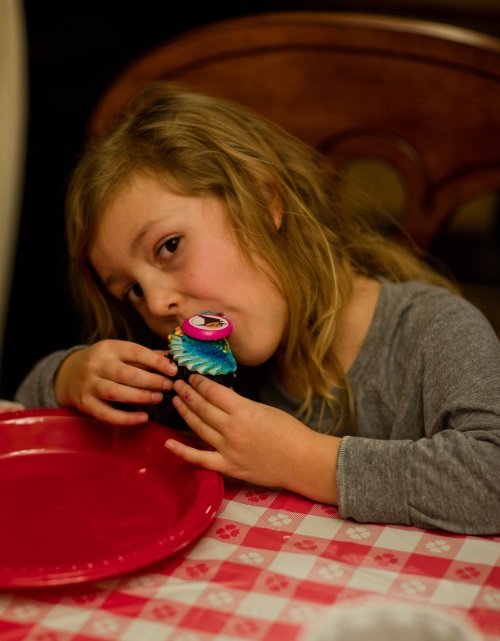 The insatiable sweet tooth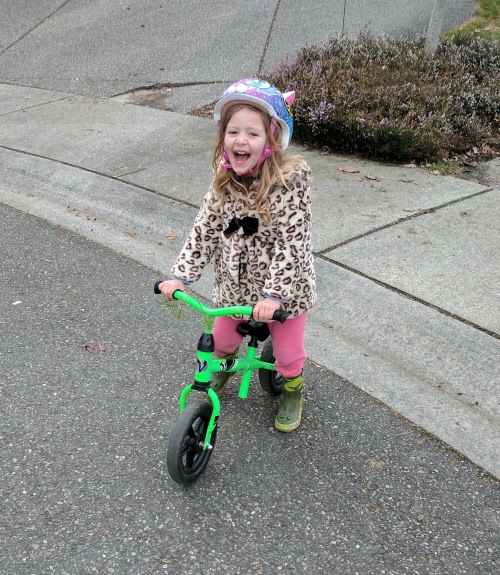 Ezy rider (or is it Weezy rider?)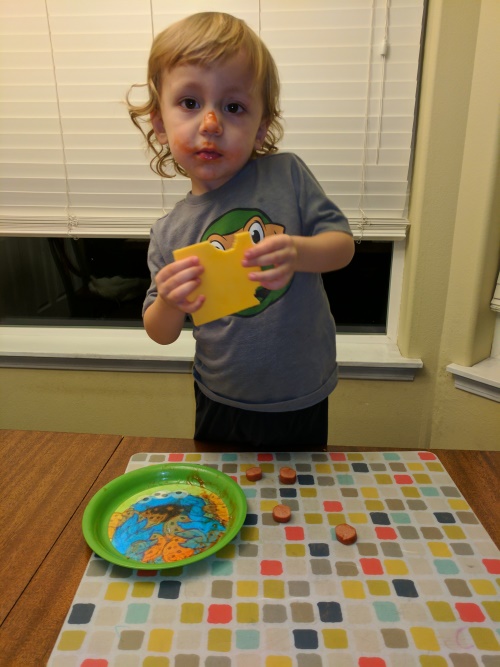 #EatWithEnzo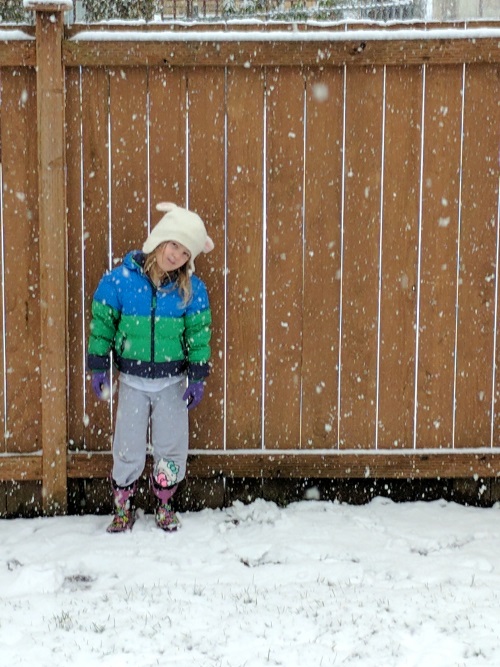 Ava loves playing in the snow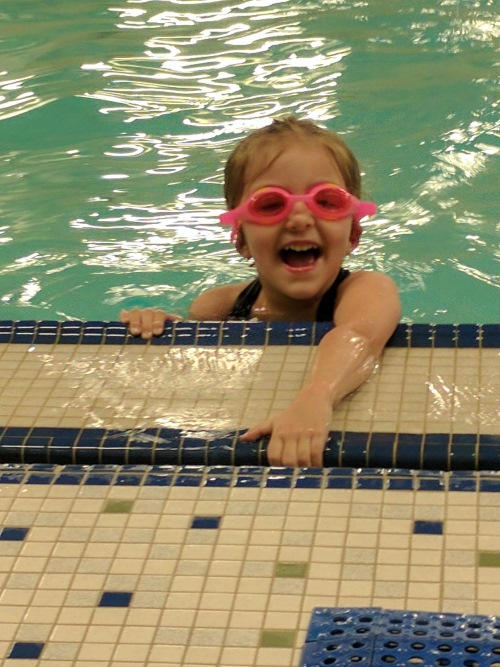 Elise trying out her new goggles in the pool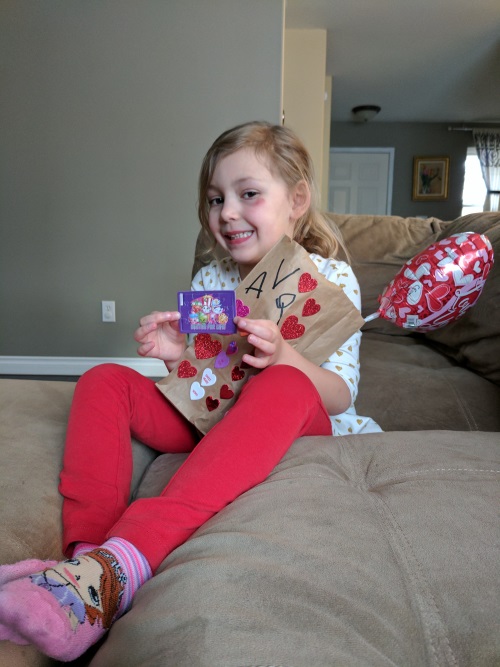 Be my Valentine?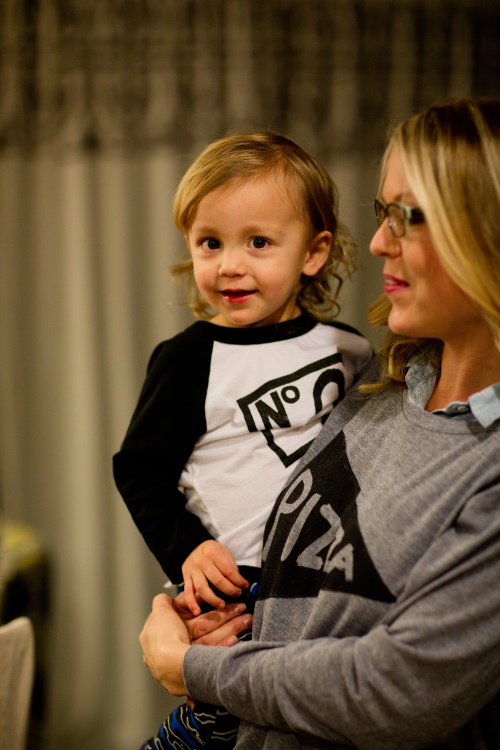 Love this shot from when we started singing Happy Birthday to Enzo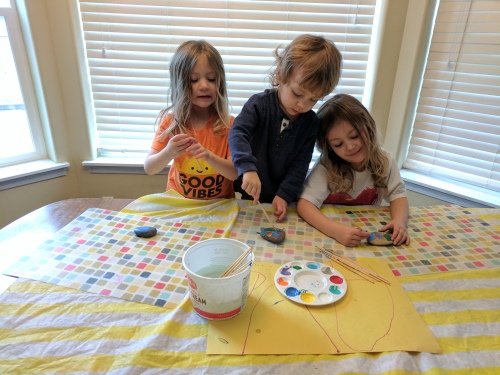 Art time!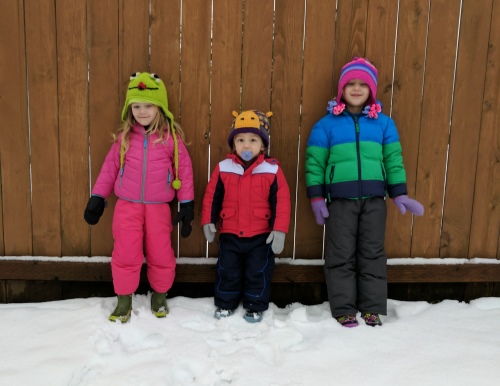 Sibling love