I'm writing this post from our front patio on a gorgeous 90 degree Wednesday afternoon. Obviously I'm not normally home on Wednesday afternoons but today was a half–day at work because my company is doing their annual office trip to the Del Mar horse races. I've had several experiences at the Del Mar track, most recently the spreading of Woody's ashes, so I decided to pass on that and spend time with my family (and do some jiu–jitsu) instead. As I write this Ava is happy as can be in her new swing. Jessica has been talking about getting her a swing since we moved in here because there's a perfect place for one on the front patio. Yesterday she decided to go get one and Ava absolutely loves it!
I left work and went to my 11:00 jiu–jitsu class this morning, then Jessica dropped Ava off at my school at 11:50 so she could go to her noon Yoga class just down the street. I'm not sure what's on the docket for the rest of the day but it's got to include a dog walk considering what a nice day it is. I'm going back to jiu–jitsu tonight at 7:00, mostly so that I can receive my third stripe on my white belt at the end of Friday's class. Then, on Saturday morning, my friend Donnie and I are driving up to Torrance, CA to do a class at the original Gracie Academy. While up there I'll be picking up part of my order that I placed the other day. After selling my big fancy guitar amplifier that I no longer get any use out of I decided to buy two 5'x10′ Gracie Jiu–Jitsu mats, a t–shirt, patches for my current Gi, a new Pearl Weave Gracie Jiu–Jitsu Gi, and an official 'Bubba Gracie' grappling dummy to practice at home with. This might sound a little crazy, or maybe a lot crazy, but it's my favorite thing to do and it's a great workout so I justify it. I won't be able to pick up Bubba this weekend because they have to be custom made per order but that gives me an excuse to go back up to Torrance for another class in the next 4 to 6 weeks when it's ready.
Summer is finally in full effect here in San Diego. It certainly hasn't been bad lately, just not typical summer weather. This being our third summer in San Diego, I now expect the whole May gray / June gloom thing to last through most of July as well, but once it's gone you're left with the most perfect weather you can possibly imagine all the way to November, which is definitely one of our favorite things about living here. I've recently taken on a new challenge, since I'm not busy enough as it is, to learn to speak Portuguese. My manager Dylan is from Rio so I ask him for new Portuguese words every day. I also started doing Rosetta Stone Portuguese this week and love it! The plan is to get fluent in Portuguese over the next 4 years and then go to the Summer 2016 Olympics in Brazil. We've been enjoying this year's Olympics so much that we've crafted a plan to attend the next one. We're both super excited about the plan and it shouldn't be too hard to execute since we have 4 years to work things out. In the meantime things couldn't be any better. Enjoy the latest pics!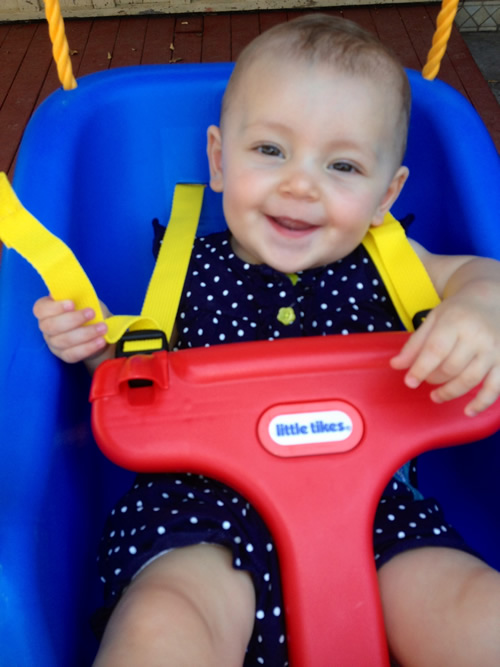 Loving her new swing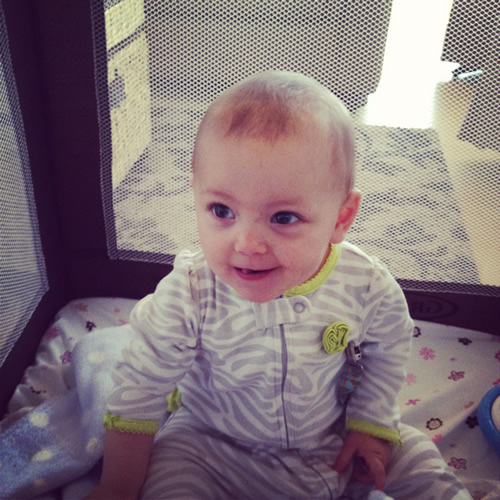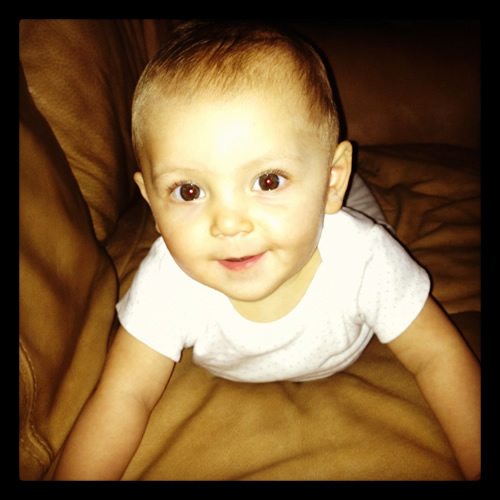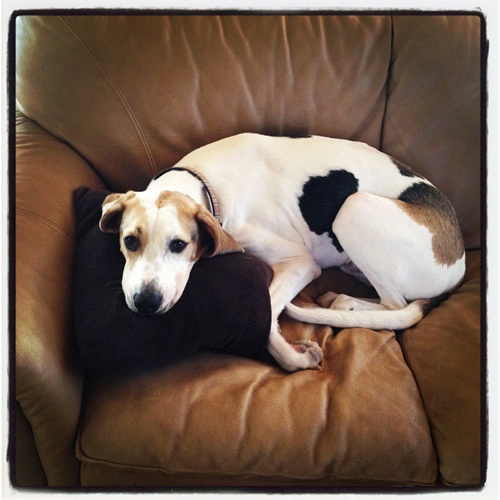 Bruno doing what he does best