Today the four of us attended our first annual Amazon summer picnic. I'd heard that this was a really fun family event with games, shows, live music, and food, so we thought it would be fun to check out. This year the event was held at Century Link stadium, which is the home of the Seahawks and Sounders. There was a big stage with a band playing right on the field and everyone was welcome to go out there. They had games and obstacle courses setup everywhere so Ava and I ran around for a while. As a football fan it was cool to be out on an NFL field looking up at the stands.
There were games and rides, a toddler zone that Ava enjoyed running around in, and lots of different types of food to choose from. This definitely puts all other company events I've attended to shame. I think it will become a fun family tradition that we'll look forward to every summer. I ended up buying a Sounders jersey at the team store so that I can wear it to the game Sean and I are going to on the 25th. I've never been to a professional soccer game and we're playing Portland, which is a big rivalry, so it should be a lot of fun.
Both of the girls did really great all day. Ava didn't get her normal nap but she was a champ the whole time. I don't think we'd made it 5 blocks in the car before both of them passed out. Probably going to lay low for the rest of the weekend. Here's a few pics from today.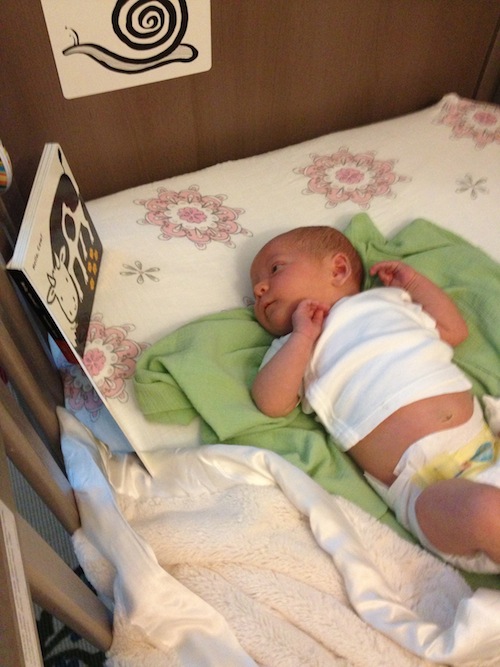 Elise already loves reading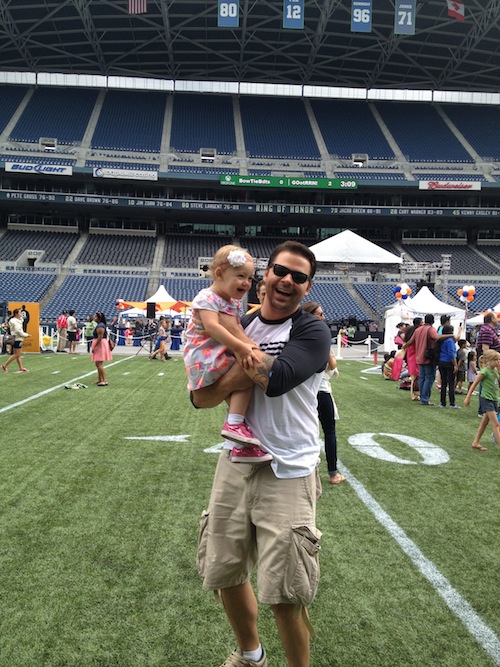 Ava and I playing on the Seahawks field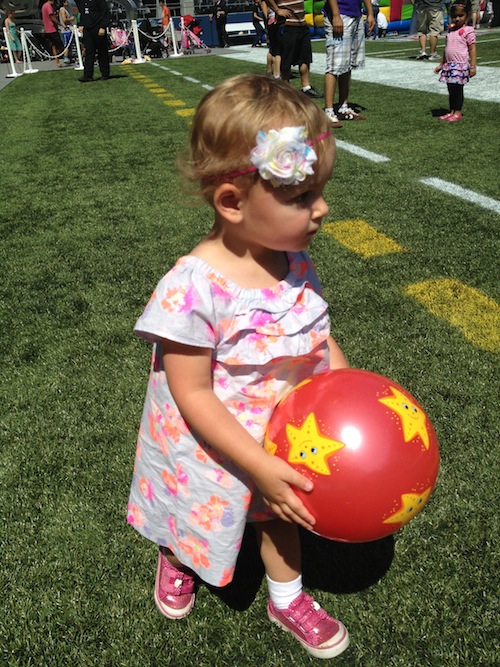 I don't think I've ever seen Ava have this much fun