I recently designed and developed a new portfolio website as part of a class project. I already had a decent one that I could have used for the class requirements but I decided to do something new, and better. I've been meaning to launch it for a couple weeks now but have been busy with more important stuff. It may still need a few modifications but overall I'm very happy with it, and it got me a 4.0 for the class. You can check it out at: www.PellegriniPage.com/Portfolio or click on the screenshot image below.
We decided to enjoy our new house a bit this week by having our first dinner party on Thursday night. Our good friends Shawn and Rich came over, along with my buddy Jaime from work. It was originally supposed to be dinner with my friend Evan from work and his girlfriend Natasha, who is babysitting for us on Wednesday night when we go to see Band of Skulls. Unfortunately they couldn't make it but we still had a great time. Jessica had the house looking amazing so I did my best to come through on the food.
The menu:
Appetizer: Jumbo Prawn Cocktail with homemade cocktail sauce
Salad: New York Steak Salad with spinach & arugula, goat cheese, pine nuts and a horseradish vinaigrette
Entree: Jumbo Prawn Scampi with angel hair pasta, capers, garlic, shallots, red pepper flakes, and diced tomatoes in a white wine butter sauce
Desert: Shawn's homemade tiramisu
Everything turned out perfect and we had a really fun night. Unfortunately Ava wasn't having as much fun as Mom and Dad were and did quite a bit of crying. We had to take turns holding her and getting her to settle down. I think she was a little overwhelmed with all the people in the house, but she still had fun in between her fits. That was the night that she first put her pacifier in her mouth without assistance. She ended up doing it about half a dozen times and it turned into a fun little game with everyone cheering her on. It's so nice to have a proper home for entertaining. This is the best house Jessica and I have lived in and we can't wait to have more friends and family over for dinner.
In baby news, Ava is growing and developing so much these days; it's absolutely amazing! In addition to the pacifier, Ava rolled over for the fist time this week. These sound like simple things, and they are, but watching her do them for the first time is unforgettable. She's literally growing up right before our eyes and it's hard to believe. Part of me wishes she could stay little like this forever but watching her grow is an incredible treat. Enjoy the latest photos.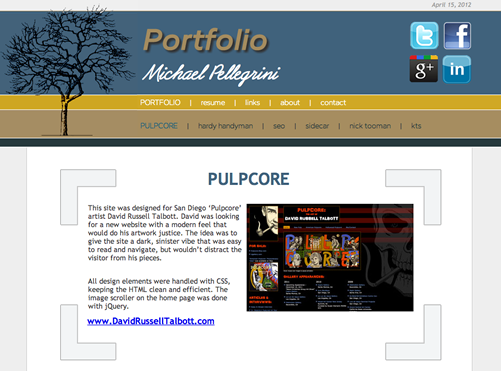 Click on the screenshot to visit my new portfolio website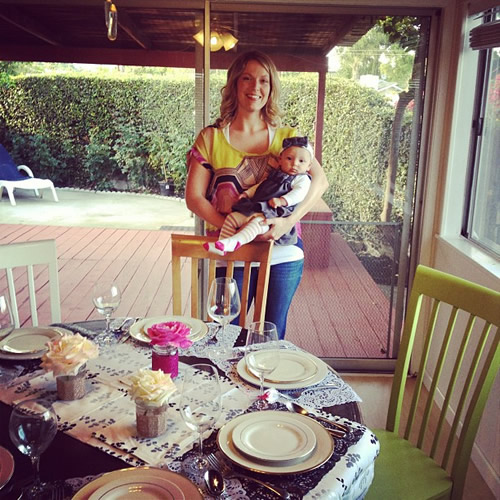 Ava and Mommy before our dinner party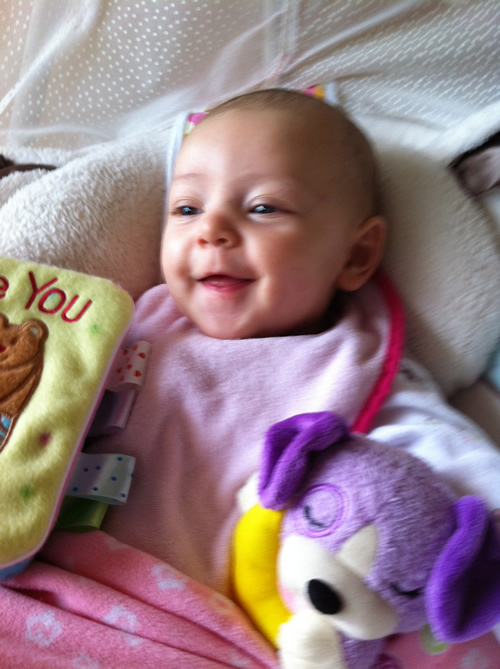 Big smiles for Nana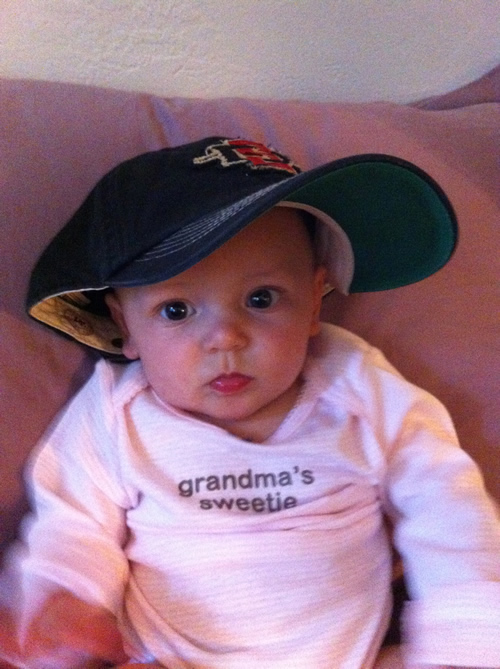 Wearing Dad's cap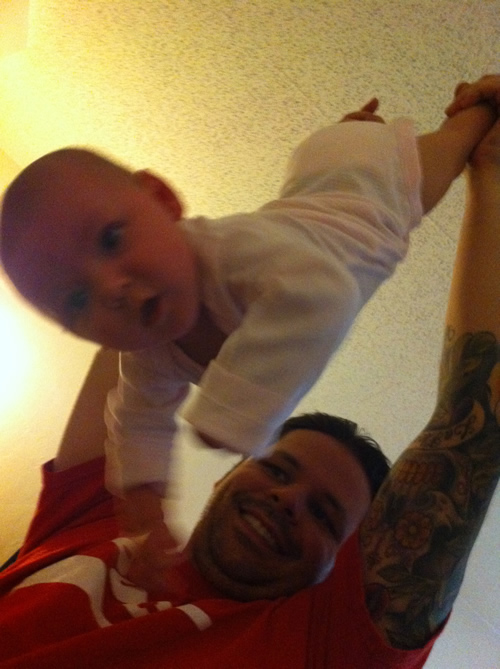 "Hanging" out with Dad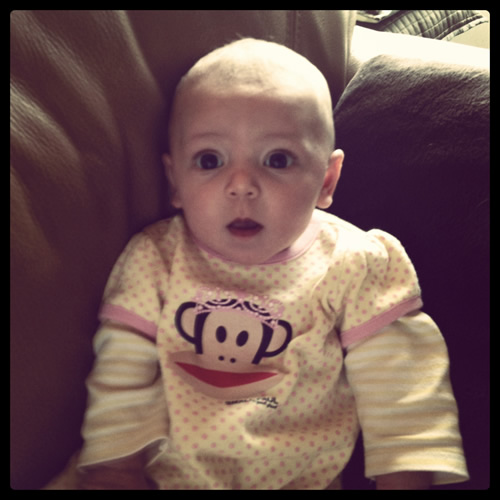 Always sporting a cute new expression