Without question the best part of this birthday is the fact that it's my first one as a dad. Although today is my actual birthday, we celebrated over the weekend with Amy and Tom up in Los Angeles. Thursday night Jessica and I went out to dinner at De Medici, an Italian restaurant in San Diego's Gaslamp District that I've been wanting to check out for a long time. We had an excellent meal and definitely plan on going back there sometime soon. Friday morning we hit the road and drove up to Beverly Hills. I took a Jiu–Jitsu class at the new Gracie Academy, then met up with the girls and toured around looking at all the beautiful houses. We had lunch on the Sunset Strip then drove over to Santa Monica. It wouldn't be a trip to L.A. without traffic and we got more than our fair share on our way to Santa Monica. It ended up taking about an hour and fifteen minutes to go just over 10 miles, but it was fun once we got there. Jessica's friend Erin lives near there so she came out to visit us. We met up with Tom in Santa Monica as well. After walking around the pier we headed over to the Promenade and had a nice dinner.
After dinner Amy and Tom stuck around L.A. while Jessica, Ava and I headed north to our hotel. We were all up early the next morning and arrived at Six Flags right when they opened. We spent about 8 hours riding roller coasters and were exhausted by the end of the day. I still can't believe how crazy the X2 ride was! Yesterday Amy and Tom flew out early so Jessica, Ava and I took our time leaving the hotel. After breakfast we went to the Hollywood walk of fame and took plenty of pictures of our favorite celebrity stars. We then headed over to the South Bay part of L.A. and drove around Manhattan Beach. We had a nice lunch in Hermosa Beach and then headed home to relax and watch the Olympics.
Today I'm back at work, looking forward to my Jiu–Jitsu class at 11:00 so I can tell all my buddies about the new academy in Beverly Hills. Jessica and Ava are coming to La Jolla after class to meet me for lunch, so that should be fun. This morning I woke Ava up and she gave me the biggest smile. No daddy could ask for a better birthday present. I want to send a big thank you to Amy and Tom for everything they do. They treated us to a very memorable weekend and we appreciate it so much! Enjoy the latest pictures.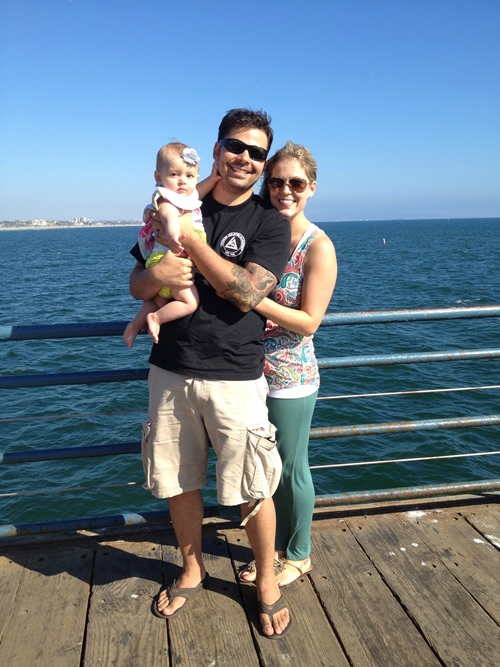 Ava's first trip to the Santa Monica pier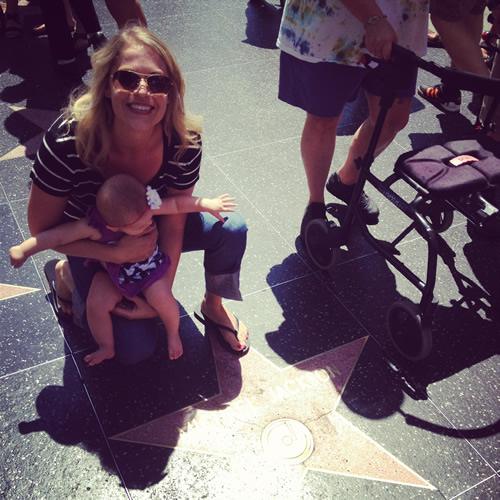 It's hard to tell, but this is Michael Jackson's Hollywood star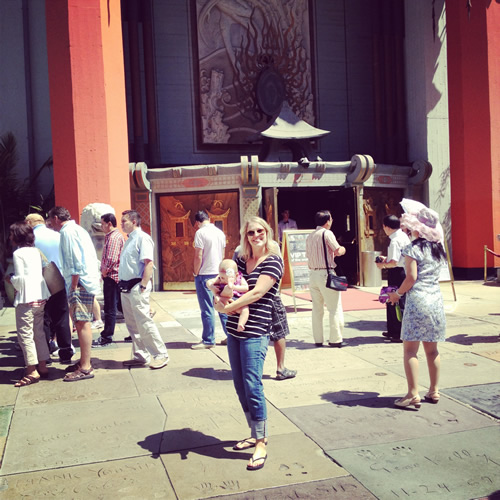 Jessica and Ava in front of the famous Grauman's Chinese Theatre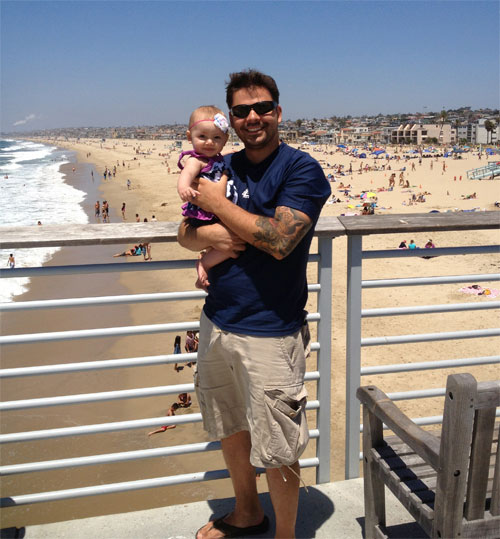 Ava and I on the Hermosa Beach pier