Today we got to celebrate Jessica's second year as a Mom. This is a special year because it will bring us our second addition to the family. We're inside of 9 weeks until the official due date so the clock is definitely ticking. Jess and I both spoke to our Moms today and got to send our love. Amy and Tom are having fun at Disneyland today. My Mom and Denny went to their annual Foreigner concert last night and had a great time.
The thought of going to a restaurant this morning for brunch wasn't very appealing, especially since Jessica had to work last night, so yesterday Ava and I went grocery shopping at QFC to pick out lots of special ingredients for brunch this morning at home. We got to see Kallan at work for the first time. He gave us the VIP treatment by opening up a check stand just for us when we were ready to leave.
For brunch this morning we had Crab–Prosciutto Eggs Benedict with homemade hollandaise and roasted potatoes. I had never done a Benedict before and had to learn how to make hollandaise, but it came out well. After brunch we took the dogs on a walk and got to try out our new stroller. We got a convertible model that can carry one baby or two. Its way more modern looking than I was imagining and its a jogger. We're turning into those nerdy parents that have cool kid accessories.
After brunch we got to hang out at home for a bit. Unfortunately Jess had to work tonight but she'll be off early. I'm staying home with Ava and getting ready for another big week at work. I'm interviewing a candidate for the first time on my own tomorrow morning, which can be chalked up to the list of things that I always assumed I would do here at some point, just not this soon. There's going to be considerable more work travel coming up, but I've set a travel cutoff date of June 24 so that I don't have to worry about being away when Elise decides to make her appearance.
I got a chance to speak to my Aunt Norma today. I think of her constantly but we haven't spoken in quite a while. It was so good to hear her voice and update her on everything going on with us. We're going to pick a date to get together soon so she can finally meet Ava. I can't wait for that to happen, its going to be really special to see them together.
Happy Mother's Day to all the Moms in our lives. We love you all and hope you're having a great day. Here's a few recent pictures of our family.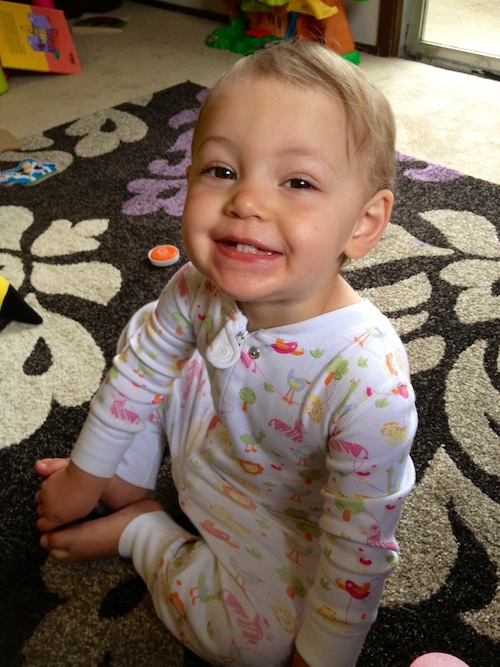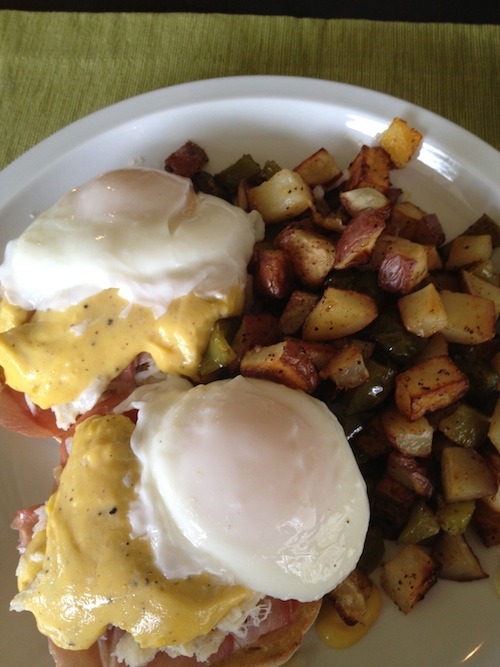 Crab–Prosciutto Eggs Benedict with roasted potatoes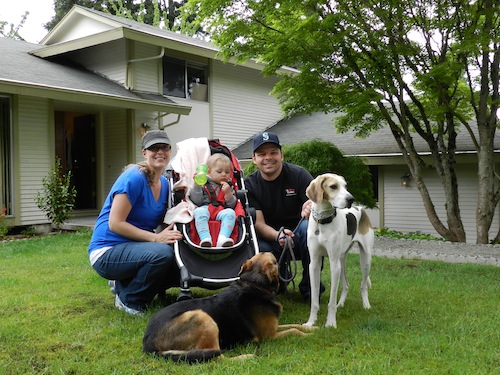 Family photo after our walk. It's impossible to get everyone looking at the same time.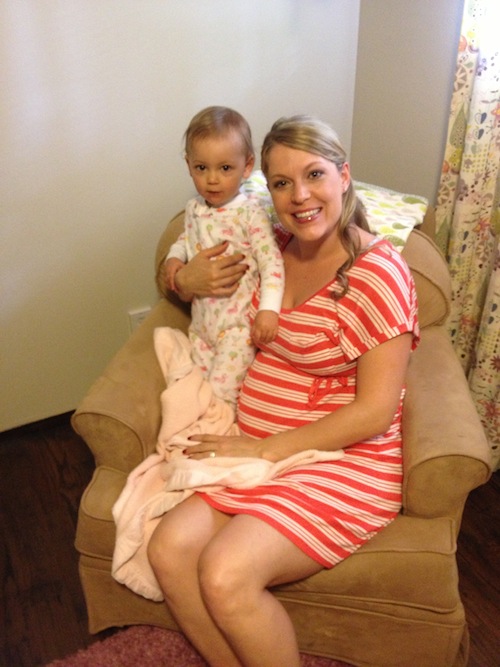 Mother's Day 2013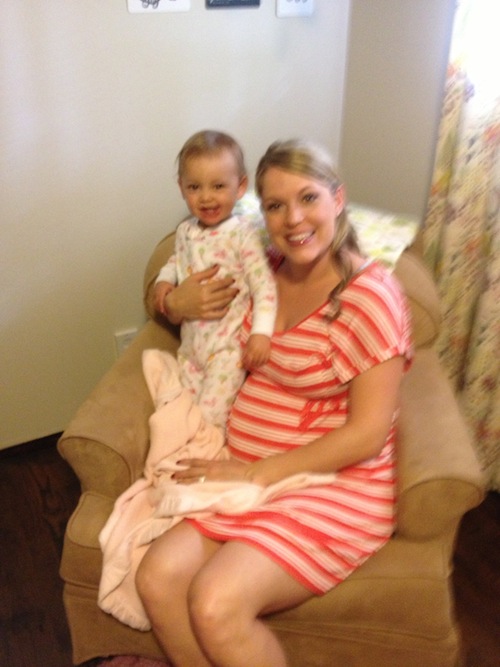 Blurry but still cute