Our second week of 'Health Month' is drawing to a close and things are continuing to go well. For the second straight week we have stared temptation in the eye and slayed it with a barrage of carrot sticks, unsalted almonds, and fish filets. The plan, as it stands, is to continue doing what we're doing for the month of June, then slowly start to allow fringe foods like cheese, beans, and brown rice back into our diet. As of July we're also going to be allowing ourselves one 'cheat day' per week. This way we've always got something very nearby to look forward to when it comes to food. For now we already have plans to have dinner on Wednesday July 1 at our favorite Mexican restaurant, then after enjoying a local blues rock outdoor concert, take the kids (and ourselves) out for frozen yogurt. Should be a good night.
There have been plenty of temptations throughout the week for both of us, but together we stand strong. For Jessica, it usually comes when feeding the girls breakfast each morning, or when rewarding them with a piece of candy after using the toilet. For me it's usually at work; earlier this week we had a breakfast potluck in my office, meaning I was surrounded all day with doughnuts, chocolate croissants, muffins, etc. Plus it's not uncommon for our manager to buy us pizza for lunch if one of us does a lunchtime presentation about a particular technology. I've found at this point that I don't care in the least about junk foods like doughnuts, nor do I miss sugary drinks or alcohol. I feel like I could go on easily without any of that stuff, but what I do miss is bread, pizza, and pasta. It's all good though, this is why we're soon going to have cheat days. The point of doing all this is so that we start paying attention to what we eat and therefore don't eat all the wrong foods on a daily basis.
Results are starting to appear, albeit a bit slowly. We each weighed ourselves for the first time this morning and have each lost five pounds. The results were about what we expected; a bit underwhelming but better than nothing. After doing an image search of five pounds of fat I felt considerably better when I saw how much it was. The other thing for us to consider is that we're both exercising on a regular basis, meaning we're building muscle while we lose fat. I'm sure a more extreme change in diet would yield faster results, but something like that would also be harder to maintain for the long-term, and that's exactly what this is about.
There hasn't been a whole lot going on with us besides that. Ava is continuing to make progress with using the toilet. We've certainly still had our share of accidents, but they seem to be getting fewer and further between. The difficult part is when you feel that she does it on purpose as a way of testing you. Keeping calm is an important virtue that Jessica is definitely a step (or two) ahead of me on, but the way I see it, Ava is always going to be the guinea pig on these types of things because she's the oldest. Most likely we will have an easier time with Elise and Enzo because we've already been through it, whatever 'it' may be.
This weekend has been a pretty nice mix of getting stuff done and relaxing around the house. Yesterday Elise and I took Ava to soccer, then went home to pick up Mommy and Enzo for a trip to Costco. We spent some time that afternoon watching the Women's Soccer World Cup (Ava really enjoys watching the 'Big Girls' play soccer), then went to a 'Draft Party' at our next door neighbor's house. Their son Alec was drafted this week as a pitcher for the Detroit Tigers farm system and will be heading out to Florida next week. Generally our neighborhood is willing to throw a party for just about anything, so this occasion was more than special enough for everyone to get together.
Today we all slept in (a rare treat) then got to work on reorganizing the garage. I've decided that reorganizing the garage is a thankless task because every three months it always feels like a disaster badly in need of some serious reorganization. Regardless, we got a ton of work done and are happy with the results. The rest of the evening will be spent preparing meals for this week (we got some beautiful fresh Alaskan King Salmon at Costco yesterday), and watching the NBA Finals.
Next Sunday, which is Father's Day, should be fun because we will be attending a birthday party for Miles, the son of our friends Jodi and Leon. Other than that June looks like it should be pretty non-eventful, but that's totally fine with me because July is going to be a whirlwind. We've got Rick and Chris coming out for a visit on 4th of July weekend, then I'll be going to the Van Halen concert with Rico on Sunday July 5th. After Rick and Chris leave we'll be having Madi over for another overnight visit, and there's a chance that my Mom will be coming out for a quick visit. The following week we will have Amy and Tom in town for Elise's second birthday, then at the end of the month I'm going to take a day off work so Jessica and I can fulfill our summer tradition of going to a weekday afternoon baseball game. Definitely a lot to look forward to, so for now we'll enjoy the figurative (not literal) peace and quiet.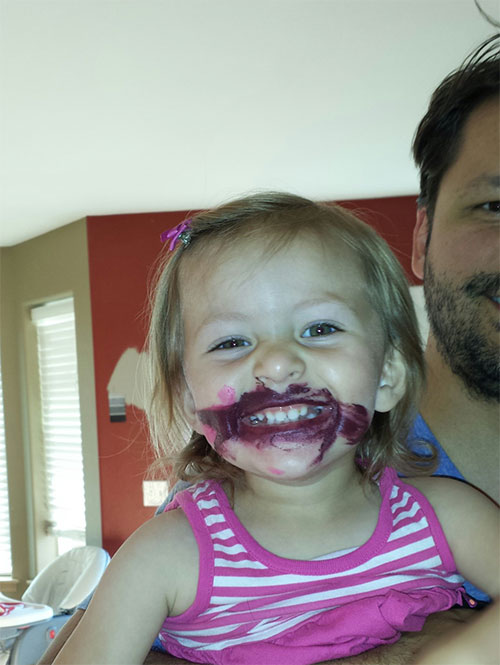 Future makeup artist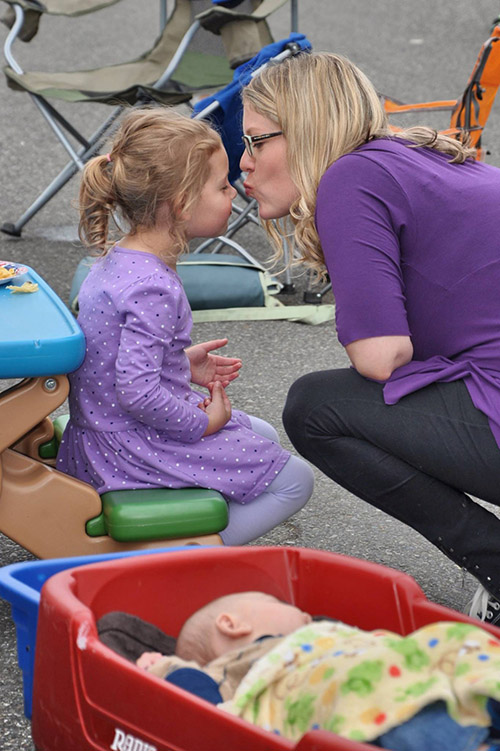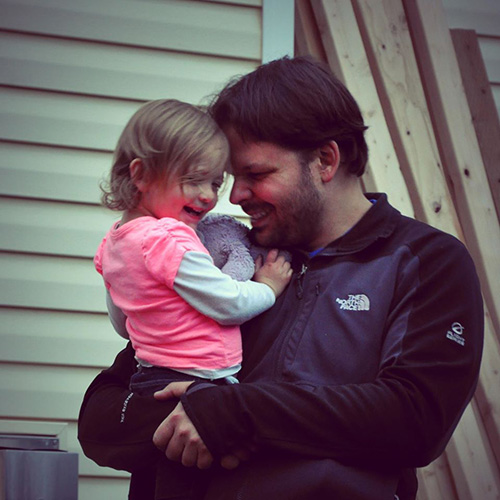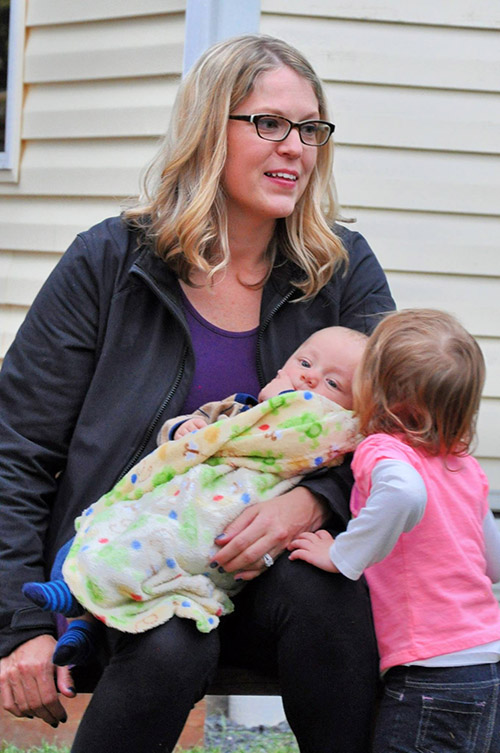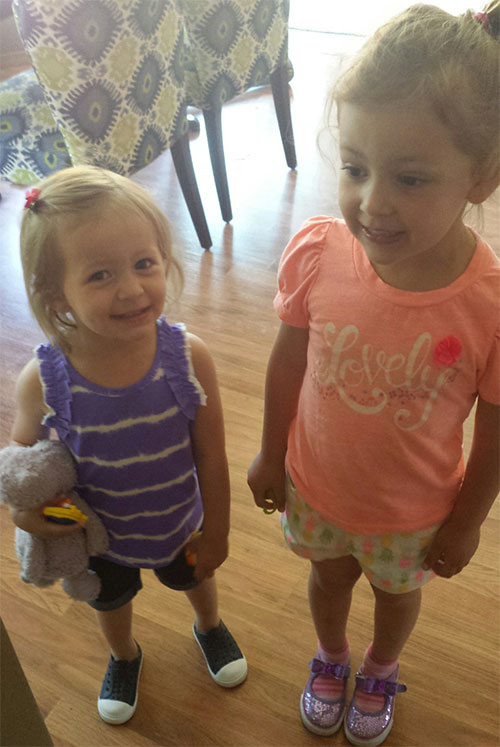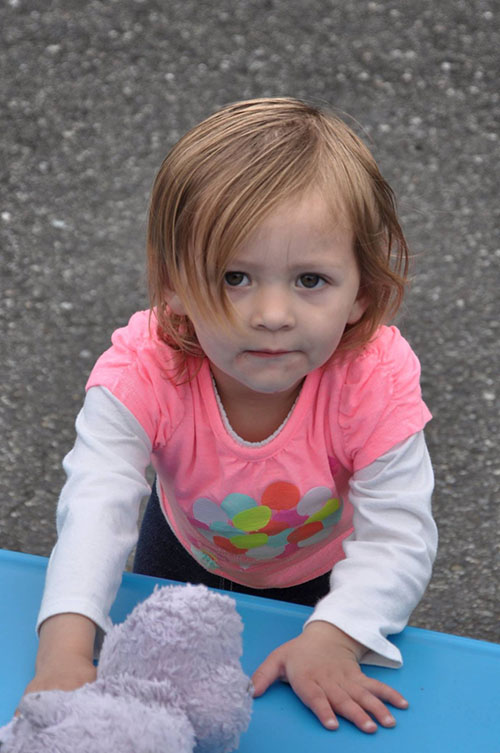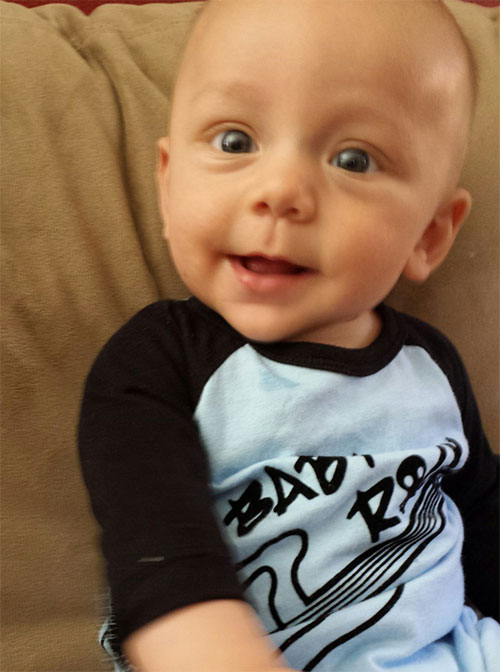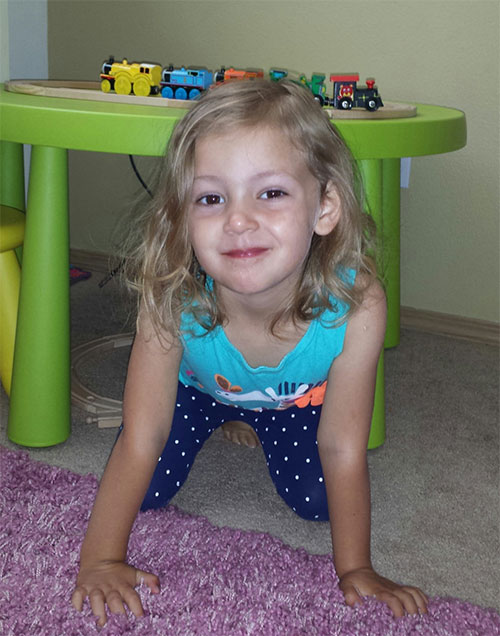 Ava doing her finest table pose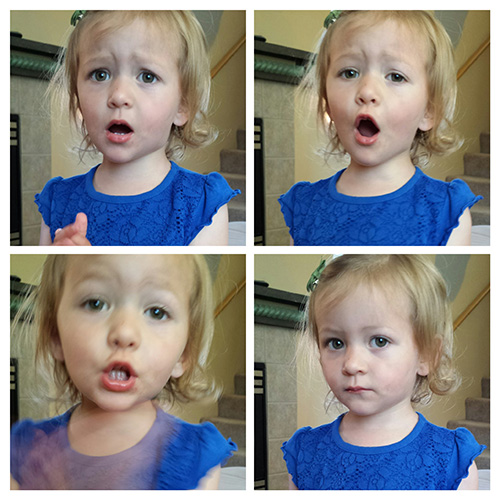 The many faces of Elise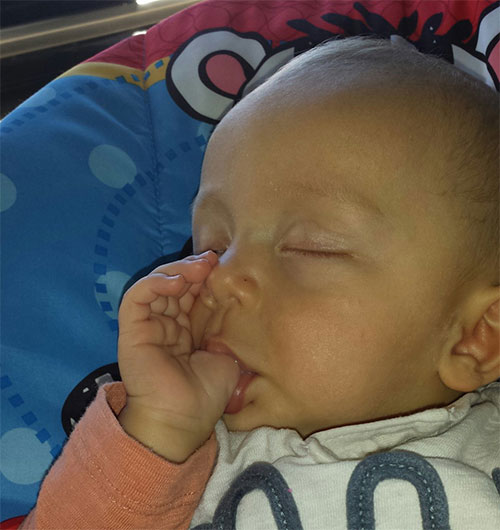 Thumb sucker