Well we've been extremely fortunate these past two years. First we got married in 2010, then had our precious little Ava in 2011. It's going to be tough to out–do ourselves in 2012 but I'm sure it will be a great year. I start back up in school next week so I'm happy to be enjoying these last few days of the holidays before getting back to business. We're also very happy to have Jessica's dad Rick and his wife Chris out visiting us. They're out here from Cedar Rapids, IA for 5 days and are having a great time exploring San Diego. Chris had her first fish taco, and we've generally been eating quite well everyday. We're making lobster tail, jumbo prawns, king crab and sauteed mini portabello mushrooms tonight for dinner and will be washing it down with some nice bottles of wine and champagne. No going out for new years, just staying in and enjoying time with family. This is the first new years eve that Jessica and I have both not had to work, so we're loving it. We want to wish a very happy new year to all of our friends and family throughout the country. Wishing you all the best for 2012 and beyond! Here's a few pics of Rick and Chris' visit so far.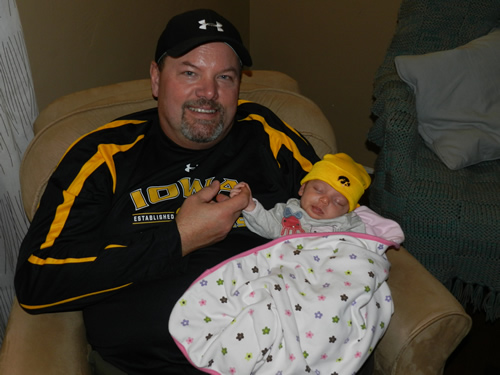 Grandpa Rick and his little Hawkeye watching the game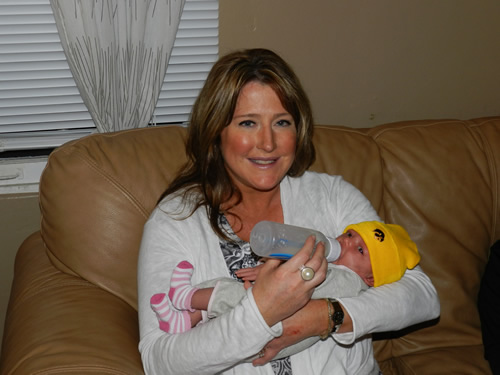 Grandma Chris holding Ava for the first time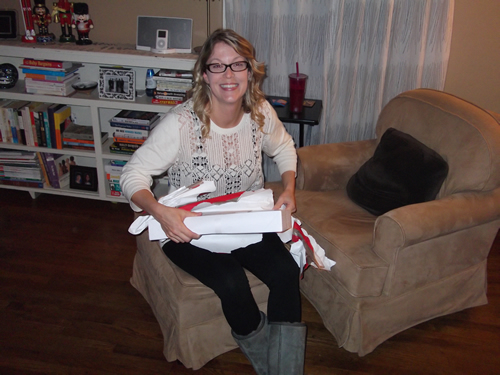 Jessica opening presents from Rick and Chris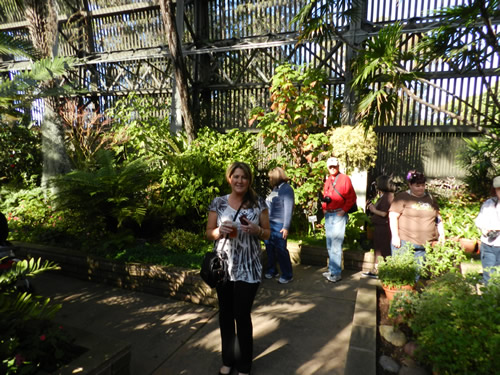 Checking out the arboretum at Balboa Park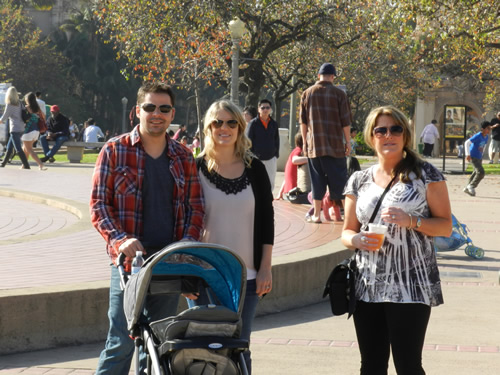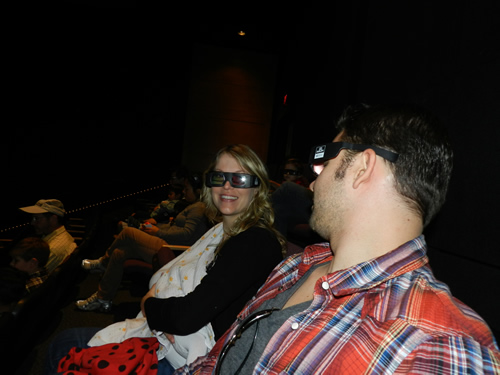 Ready for a 3D movie!