I'm very fortunate to have quite a few amazing women in my life who also happen to be mothers, and today is their day. This Mother's Day is extra special for us because it's Jessica's first. I'm thinking a lot about my Mom today. She had surgery yesterday and is beginning her recovery, which I hope is quick. Jessica's Mom we be coming to visit us soon and get to see our new house for the first time. She won't believe how much Ava has grown since Colorado! Shortly after Amy's visit we're heading to Vegas to stay with my Mom and vacation with Joel and Melanie for a weekend.
Unfortunately Jessica is working brunch this morning (one of the busiest days of the year) so I'm home with Ava. We're getting ready to go to the grocery store and pick out a nice meal to make for Jessica when she gets home. Yesterday we had a great full day off together and went to the beach with Evan and Natasha. We drove up to Del Mar and took the first parking spot we found. Unfortunately that meant walking about a half mile with all of our beach gear and Ava in her carseat. Needless to say there was a small parking lot right next to the beach entrance with several available spots. We spent the next few hours playing frisbee, boogie boarding, and just hanging out. The weather was nice and the water was surprisingly warm. We got to setup our beach tent from Joel and Melanie for the first time and Ava seemed to love it. She was in there almost the entire time and never made a fuss. I definitely got too much sun and looked like a lobster last night. After the beach we picked up Mexican food and went back to our place to watch "3:10 to Yuma." Love that movie.
I want to send all our love from the three of us to: Sherri, Amy, Dana, Lora, Brenda, Kristy, Lauren, Heather, Sydney, Aunt Norma, of course my Mom, and all the other Mom's we know and love. Wishing you all a very happy Mother's Day! Enjoy the latest photos of Ava.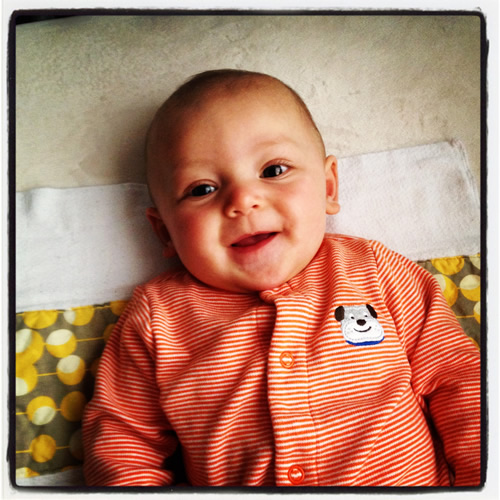 Ava's first Mother's Day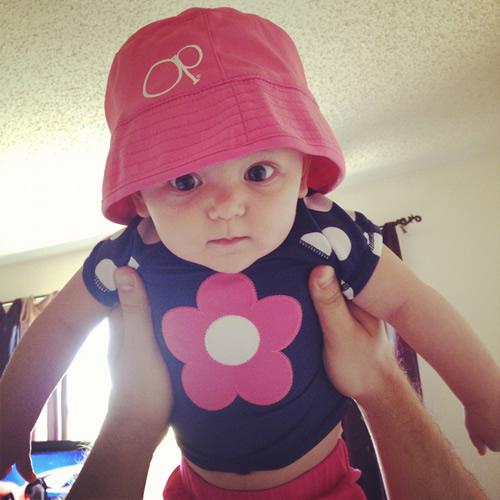 Ava's ready for her first day at the beach!