Before I get to the nice weekend we have been enjoying, I want to send my love to my Uncle Jim. When I called my Aunt Brenda this morning to wish her a happy Mother's Day I got the news that Jim was hospitalized last night due to some type of stomach virus. She didn't know much about what was wrong, which made it even worse, and was obviously and understandably upset. I was very concerned after our call, but my concerns were mostly alleviated after I spoke to Jim shortly thereafter. He said he was on antibiotics and feeling much better, so that was a relief to hear. Looks like he will be in the hospital one more night, then heading home tomorrow. I just hope he's continuing to feel better. We love you.
Now onto the fun stuff. It seems like every weekend for the past month or so has been taken out of the movie 'Groundhog's Day.' Each one seems to be filled with common elements consisting of: soccer practice for Ava, time spent with family or friends, and lots of yardwork. This weekend was no different.
We started off Saturday morning by taking Ava to soccer; this week was particularly interesting because the kids played their first scrimmage. Watching it was hilarious. Basically what they did was separate the kids into two teams and gather the teams on opposite ends of the field in front of their respective goals. One team was given the ball, and as soon as the whistle was blown both teams charged towards each other screaming at the top of their lungs. It resembled a Viking battle more than a soccer game, but it was quite entertaining. As expected, every kid on the field is going for the ball, meaning there is no spacing or passing of any kind, but they all seemed to have fun. Our homework for the week is to sit down and watch a real soccer game; obviously I'll be happy to oblige.
After getting home from soccer I got to work on my new project in the back yard. The goal was to build a path from our patio to the dog kennel. I was hoping to do all the digging on Saturday, then take care of laying/leveling the paver stones and filling in the empty spaces with mulch today. It's a pretty decent sized area (15' by 4.5') so I knew I'd have my hands full considering I wouldn't have the help of Rick or Joel this weekend, but I was confident that I could get it all done. As I hoped, I got all of the digging done on Saturday afternoon, and once again our yard waste bin is completely filled to the brim with grass and dirt. This was definitely the hardest part of the project.
By the time I finished digging out my path I had barely enough time to shower, change clothes, and head down to Seattle for our friend Laurel's going-away party. It was a bit surreal for me because the building Laurel is moving out of is the same one I used to live in when Jessica and I first met about eight years ago. Jessica has been there many times to visit Laurel over the past couple years, but I haven't set foot in that building since moving out, so seeing my kids running around there was a trip.
One of the best parts of that building is the beautiful rooftop deck, which features 360 degree views of downtown Seattle and the Puget Sound. We ended up spending a few hours up there eating, drinking, and catching up with friends. It was the hottest day of the year so far; it even reached 80 degrees at one point. We all had a great time, but saying goodbye was understandably difficult. I was actually really impressed with how well Jessica and Laurel kept their composure. I know Laurel regularly reads this blog, so hopefully she will always be in the loop with what is going on with us. I hope they have a safe and (relatively) uneventful cross country drive on their way to Raleigh, North Carolina.
Since today is Mother's Day, there is one thing you know for certain will be going on in our house: we'll be eating well. Based on all of our years in the restaurant business, Jessica and I both have an aversion towards eating out on really busy days like Mother's Day, Valentine's Day, etc. Consequently we always make a point to have a nice meal at home and avoid the crowds. Over the past few years I've made a tradition out of making some form of Eggs Benedict for Jessica on Mother's Day; partly because we both love it, and partly because there are practically endless possibilities on what ingredients you can use. This year's dish featured candied smoked Alaskan Sockeye salmon, fried prosciutto, sourdough English muffins, homemade hollandaise, and crispy hash browns.
After brunch we got out our phones and started calling all the Mom's in our lives to give them our love and wish them a wonderful day. We spoke to Aunt Brenda, Amy, my Mom (who is currently on a work trip in Alaska), Sherry (Jessica's Grandma), and Dana. We also left voicemails for my cousin Kristy and my Aunt Norma. It was nice catching up with everyone, and I'm so glad we were able to make plans to get together with Dana and family next Sunday. The only tough part was that I was very concerned about Uncle Jim (I hadn't spoke to him yet at that point). After all the calls I was noticeably upset, so I interrupted Elise from watching Mickey Mouse to give her a big hug and kiss. She looked me in the eye, and with the sweetest little voice she said "I love you Daddy." She knew.
At this point it was time to get back to work in the backyard, so I made my first of two trips to Lowe's to get supplies for the project. I ended up spending the majority of the day working on the path but I'm so happy with how it turned out. Jessica was instrumental in helping me organize the stones into a logical pathway, so the rest of the work revolved around stabilizing each stone with paver sand, then filling in the entire area with pine bark mulch and sweeping the stones clean. I purchased way too much mulch at Lowe's but as it turned out I had exactly the right amount to fill in the south side of our house along the fence, so it all worked out perfect.
The rest of our evening will be spent watching shows and having a nice dinner. The menu tonight consists of pan-seared wild Alaskan Cod finished with garlic butter, sauteed vegetables, and roasted new potatoes. Since it's Mother's Day we may even have to save a little room for dessert. To all the Mom's in our lives – we love you and hope you all had the wonderful day you deserve. I'm especially excited because my Mom will be arriving for a visit on Friday. I can't wait for her to meet Enzo and get lots of quality time in with all the kids. Hopefully Jessica and I will be able to sneak away for a nice sushi dinner as well. Maybe next weekend we'll have to do another special (post) Mother's Day brunch. Here's a bunch of recent photos.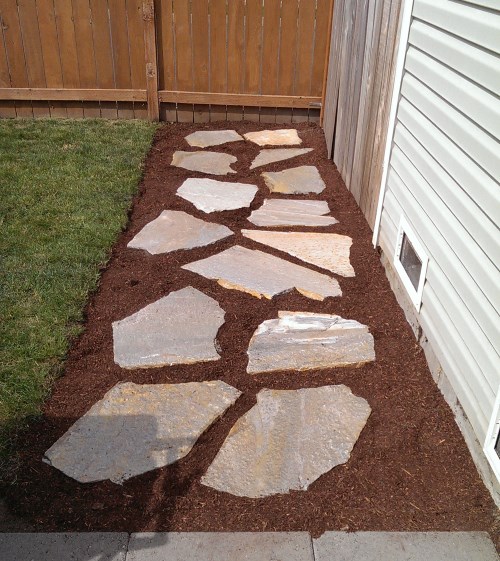 Our finished path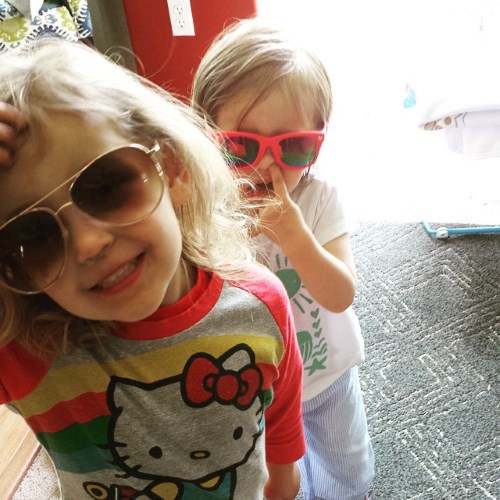 No caption necessary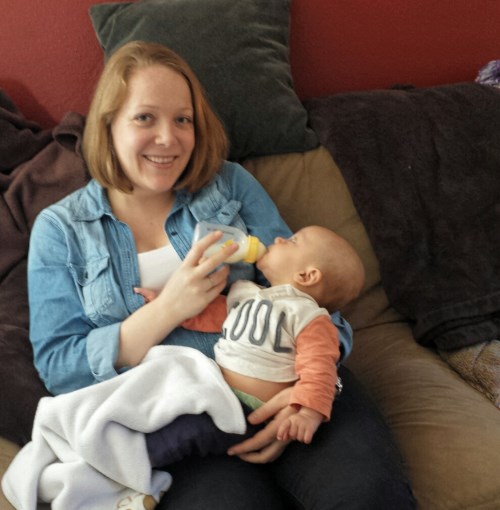 Laurel and Enzo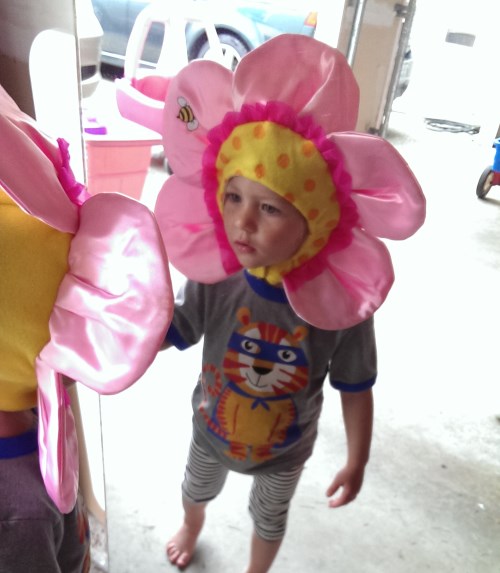 The little Tiger Lilly checking herself out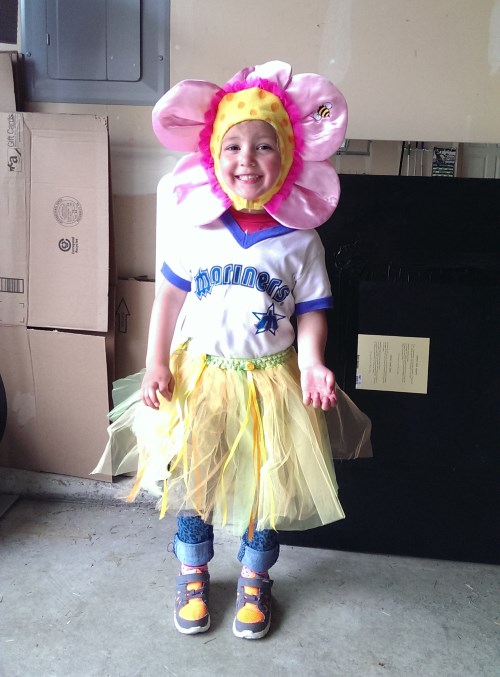 Classic Ava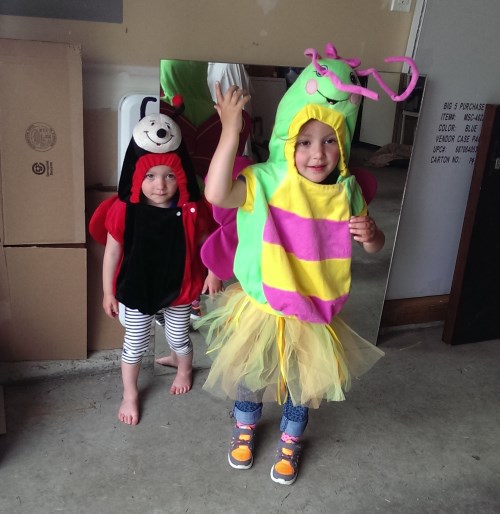 Our little bugs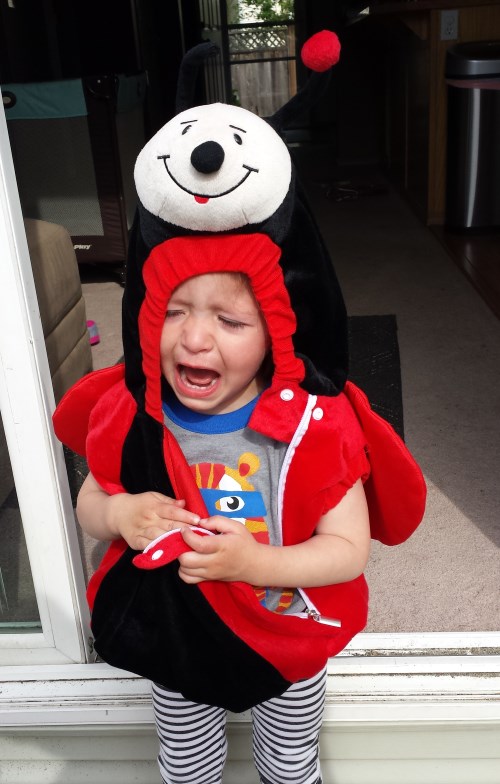 Elise throwing a fit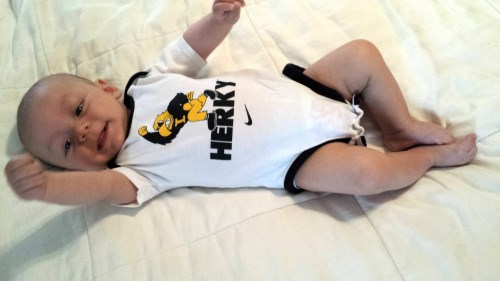 Love that smile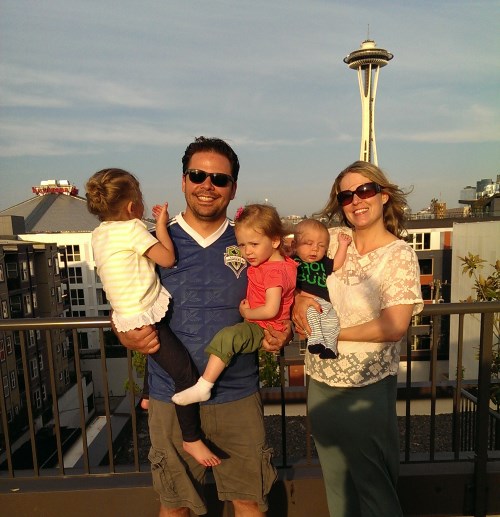 Enjoying the view downtown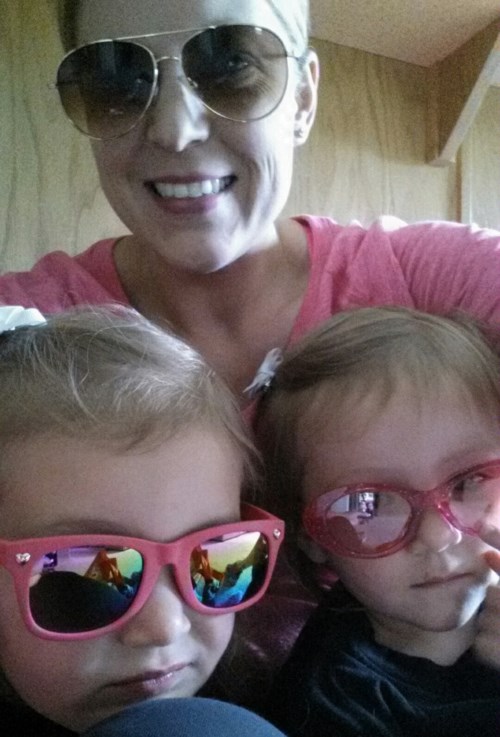 Mommy and her girls