Tomorrow would be my Dad's 84th birthday. Hard to believe considering I'm only 31 but it's true. I have a lot of great stories about my dad but the story of how he got the name Elmer is one of my all-time favorites.
Elmer Michael Pellegrini was born on February 24th, 1928 in Aberdeen Washington, a town then occupied predominantly by loggers and Norwegian/Swedish fishermen. Aberdeen gained fame and recognition over 60 years later when the band Nirvana and their front man Kurt Cobain, an Aberdeen native, made it big.
My grandparents, Modesto (aka Mike) Pellegrini and Norina Lora Giuntoli (aka Gigi) were both 100% Italians who had emigrated separately about 15 years earlier. I don't know how my grandparents met or what brought them to a Scandinavian fishing town on the western coast of Washington state, but that's where they were. The most important thing to know about the time period that my Dad and his older sister Norma were born in was that it was the 20's, and it was prohibition. This was unfortunate for my grandpa Mike because, for better or worse, he liked to drink.
Grandpa Mike died long before I was born but my dad always said he was a very smart and crafty guy. One example of this was the fact that he had a hidden bootlegging room behind a false wall in their house. In order to access the room, you had to pull on a coat hook that was wired to a hidden door. Crafty indeed.
Now, back to my dad's name. Grandpa Mike was friends with a Norwegian guy named Elmer Gibson who just so happened to be the Aberdeen town sheriff. Mr. Gibson knew that my grandpa was a bootlegger so he made a deal with him. He told him that if he named his first born son after him, he wouldn't take him to jail for bootlegging. Their first child was a daughter named Norma, born on June 15, 1926. Then a couple years later on February 24, 1928, my dad was born, and my grandpa kept his word, most likely making my dad the only full blooded Italian named Elmer in the history of Italians.
A few years later my grandpa Mike was paid a visit by the Feds. Apparently his bootlegging stature had grown beyond the oversight of a small town sheriff. My dad was probably 3 or 4 at the time and was so eager to show off how cool and smart his dad was that when the federal agents arrived at their house, he proudly pulled the coat hook to show them the hidden bootlegging room. I don't know what happened after that but it couldn't have been good.
The best thing about this weekend is that we get to celebrate my Dad's birthday with my sister Dana, her husband Brad, and her two kids Kallan and Anna. This will be their first time meeting Ava so it should be a lot of fun. I know nothing would make my dad happier. I think of him daily, even more now that I'm a dad, and hope to do as good of a job with my kids that he did with his. Happy birthday dad!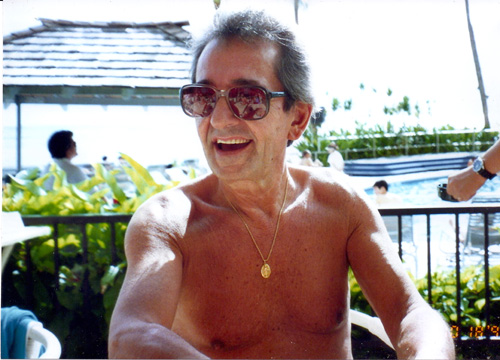 This is one of my favorite pictures of my dad – taken in Hawaii, October 18, 1993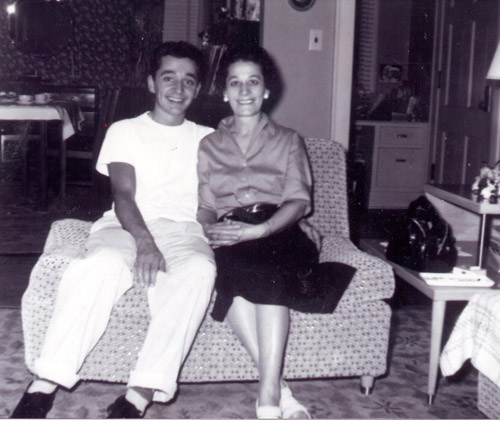 Dad & Gigi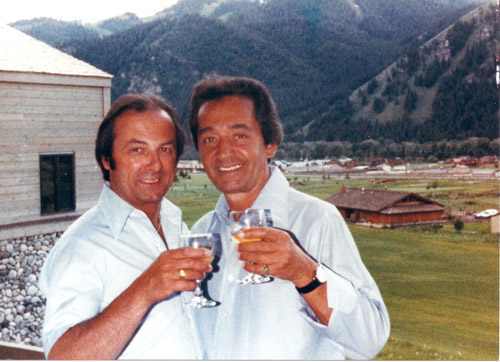 Dad and my Godfather Pete when my parents were married in Sun Valley, Idaho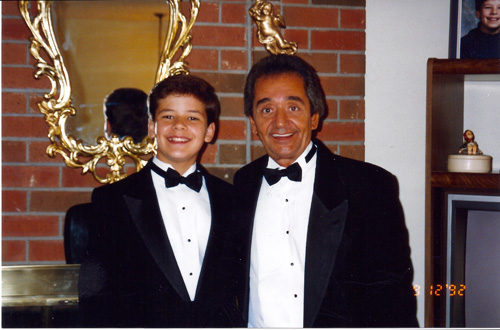 Dad and I on my sister Lora's wedding day – September 12, 1992