On Monday my Mom returned home to Vegas after spending her birthday weekend with us. She came to town on Thursday evening and the kids were thrilled to see her. Everyone came to my office on Friday afternoon to do some trick-or-treating, and we ended up taking a shuttle to the main part of campus where they were throwing a huge family Halloween party. We checked out the party for a bit but it was so crowded and crazy that we ended up going out for Mexican food shortly thereafter.
Saturday we celebrated Nana's birthday by having a nice brunch at home, then in true family tradition, we went shopping at Costco. Nana had fun taking the girls to look at all the holiday decorations and pretty dresses while Mom and Dad loaded up on groceries. The rest of the day (and the weekend for that matter) was spent snacking and chilling around the house. We had a nice halibut dinner for Nana's birthday, then everybody got into their costumes for some neighborhood trick-or-treating. This was the first year that the kids really 'get' Halloween, so it was great to have Nana there taking them door-to-door.
Sunday was a rainy day, so in true football season fashion I busted out the crockpot and started cooking. We just stayed home and relaxed all day. Everyone was a little under the weather with allergies and such, so it was nice to just chill and get some quality time together. I wish my Mom could have stayed longer but it was great having her here and I'm glad she got so much quality time with the kids. Hopefully it won't be long before we see her again.
At this point I think the potty training phase with Ava is over. We still praise her for using the toilet, but I can only think of one accident she's had in the past week, so I think that bridge has finally been crossed. I'm so proud of her. She's such a good girl and she has really grown up a lot lately. I made a point to acknowledge how smart Elise is in a recent post but it would be silly for me not to say the same thing about Ava. She's so sharp, and her memory retention is so good; it frequently amazes me. At any given moment she's liable to mention something you told her once 6 months ago. The way she retains stuff is just incredible. You combine that with her constant energy, personality, and enthusiasm, and you're left with a tour de force known only as Ava P.
Elise is doing great, even though she's a two year old. She often gets frustrated (particularly with Ava) but her ability to communicate so well for her age make it easier to calm her down. She's been in this phase lately where she wraps herself around one of my legs and doesn't let go, meaning I have to walk around the house dragging 30 extra pounds with a leg that can't bend because she's completely wrapped around it. The funny thing with Elise is that she has this jekyll and hyde thing every night where she transforms from the sweet loving little girl we all know into this crazed goblin of a child that can't be tamed. It takes 'second wind' to a whole new level, and it happens every night about 90 minutes before bedtime. When Jessica is at work I often only have one option for getting her to settle down, which is to let her sleep in our bed. Of course Ava sees that and then insists on also crawling into our bed, meaning it's not uncommon for Jessica to come home from work and not be able to sleep in her own bed because of me and the girls. I definitely need to work on this…
Enzo just turned 9 months old last week and he couldn't be doing any better. We've been noticing that not only is he big for his age, but he has a huge head! Getting shirts over his head is surprisingly difficult. Jessica took him in for his 9 month checkup on Friday and they confirmed after measuring him that his head is in the 97th percentile. That's crazy!
You know what else is crazy? How mobile he has become. It's like, of course our last child would become mobile the soonest. He's going to be walking so soon, but it doesn't matter because he already crawls super fast (including up the stairs), and as long as he can hold on to something with one hand, he's comfortable walking on his own. I don't think we were ready for him to become mobile quite this quickly, but there's nothing you can do besides go with it.
Jessica and I are getting excited for our long weekend in Austin, which is only a couple weeks away. Amy and Tom will be coming into town a couple days before we depart on the 20th, then after we get back we can celebrate Ava's birthday and do Thanksgiving dinner. I'm honestly not even sure what we're doing for Ava's birthday, so Jessica and I should probably get that figured out pretty quick. She's going to be 4 though, and she'll be starting a new preschool pretty shortly after.
I don't think we have much else going on this holiday season, but we'll be going to Iowa in early January for Jessica's Grandparents' 60th Wedding Anniversary. There's a big party going on and everyone is going to be there, so it should be fun. It's probably not the best time of year to travel to the midwest but we'll be fine. We've been having troubles with our flights lately, as they have been rescheduled by Expedia multiple times. We now have a 5:05am flight out of Seattle with a 4 hour layover in Denver, then another 4 hour layover in Denver on the way back home! I was so mad when I got the email that I wrote a raging tweet about Expedia, to which they very quickly replied. We're going to see if we can speak to someone and get it fixed, but if not we're screwed. As it stands we're in for epic days of rough travel.
We recently got some photos taken by our photographer friend Carlye. We wanted to get Nana some prints for her birthday, and of course Jessica can never resist a photo shoot of the kids. Here are some good shots from that day, as well as a couple others from the weekend.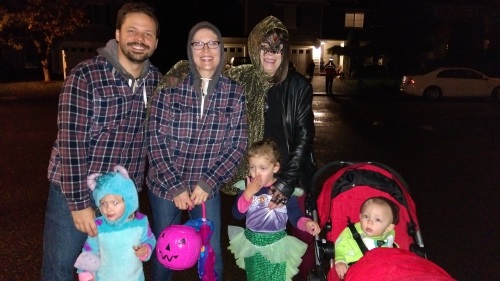 Out doing some trick-or-treating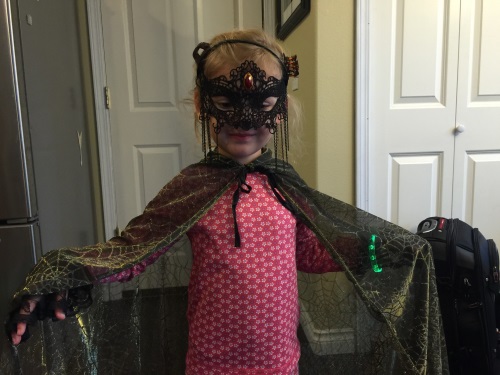 Spider girl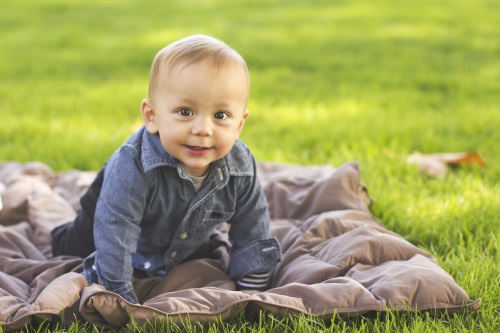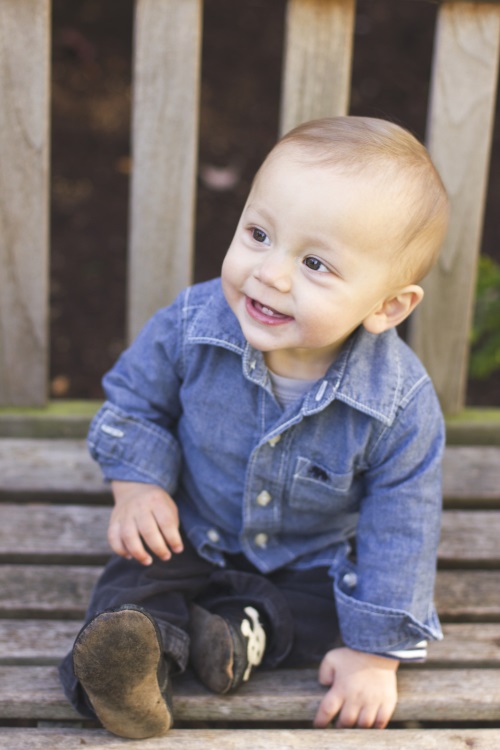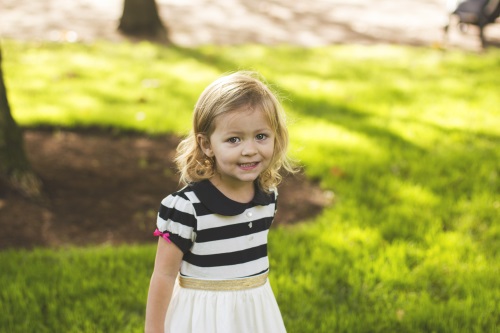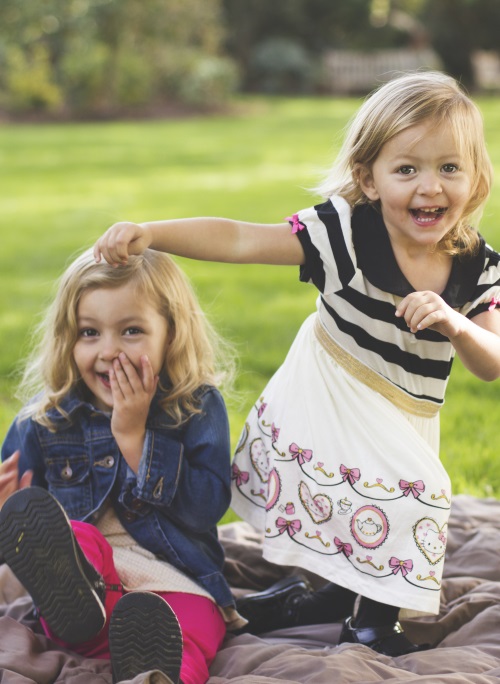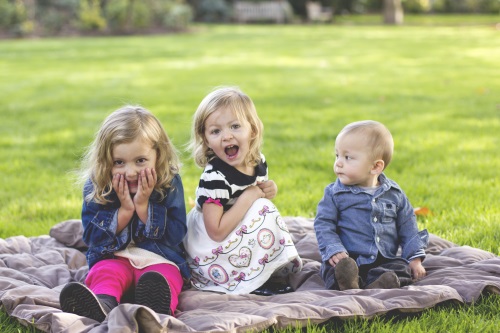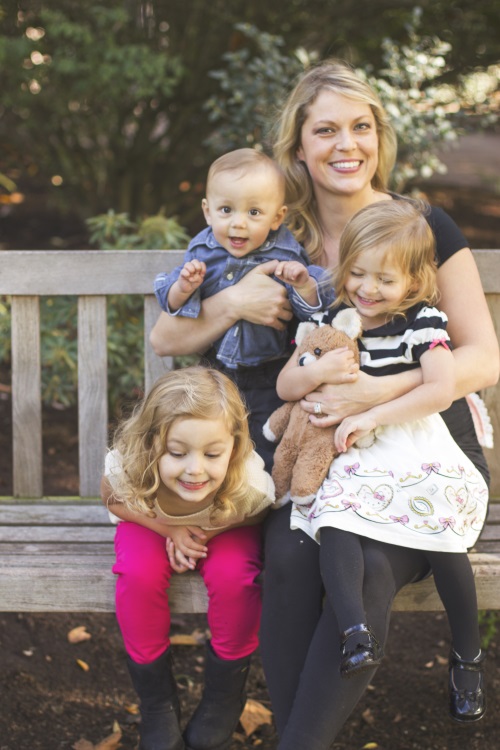 My loves