This weekend we celebrated our sweet little Elise's first birthday with family and friends. Although today (Monday) is her actual birthday, the party was held at our new house on Saturday afternoon. It was a great day filled with presents, food, pictures, and most importantly, lots of quality time with family. Amy and Tom flew into town for the occasion, as did my Mom. Others in attendance include Uncle Jim and Aunt Brenda, Uncle Butch and Aunt Carol, my sister Dana, and my Godfather Pete. It wasn't a large party but it was a great time. Thank you so much to each of you for coming and making it such a great day. Also, thank you for all the gifts you brought not just to Elise, but to Ava as well.
After the party ended on Saturday we had a nice lazy Summer afternoon around the house. Some of us took naps, while others played out in the front yard. I've been really into riding Jessica's longboard skateboard lately so I took it out with Ava and gave her a little lesson on riding it. The rest of the weekend was pretty much the same; just relaxing, eating some good meals, and doing stuff around the house. Tom gave me a lesson on doing a brake job on my bike and my Mom got lots of quality time playing with the girls.
Today my Mom flew home to Vegas, but first she came with Jessica, Ava, and I to take a tour of a pre-school we've been considering for Ava. It was obvious right away that Ava likes it there and I was very happy with the place, so we finished the visit by signing Ava up to start going there every Monday. We're starting with just one day per week and we'll see how it goes. We may increase her schedule later on but one day a week is good for now. After dropping Mom off at the airport we went home, had a quick lunch, then went swimming at the McCollum Park pool, which is less than 10 minutes from our house. Amy and Tom hung out in the shade while Jess and I took the girls into the water. It was pretty crowded and neither of them have ever been in a swimming pool before, but they both did really well. After 90 minutes in the pool everyone was ready to go home and relax.
Tomorrow I'll be back at work but Amy and Tom are going to stick around for a bit to give Jessica some help with the house. At the end of the week they'll be picking up their brand new motorhome that they just bought, so hopefully we'll get a chance to check it out in person. I've seen the pictures and from what I can tell this thing is quite impressive. Definitely looking forward to taking it for a spin at some point. Hopefully that will happen sooner than later.
We're finalizing our plans to visit my Mom in Vegas this fall. Looks like we'll be arriving there on Halloween for her birthday. It's been a while since we've been to Vegas so that will be a lot of fun. My Aunt Lisa will be living there by then so it will be fun to catch up with her, Bob, Sandy, and Denny. I spoke to my Aunt Norma yesterday and arranged a visit for us this coming Saturday. I haven't seen her in years and she's never met either of our girls, so that should be really special. Not much else going on around here this month, which is fine with me considering how busy June was for us. Below you'll find a bunch of our favorite pics from the party on Saturday. Once again, thank you all so much for making it such a fun day, and most of all, Happy Birthday to our precious Elise. We love you more than you'll ever know!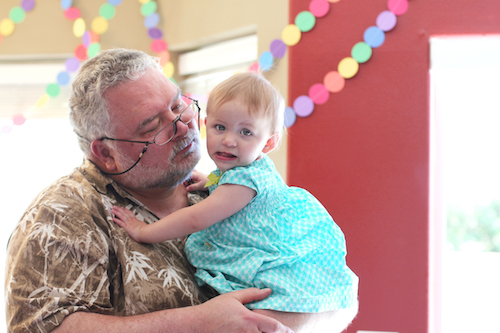 Elise and Uncle Jim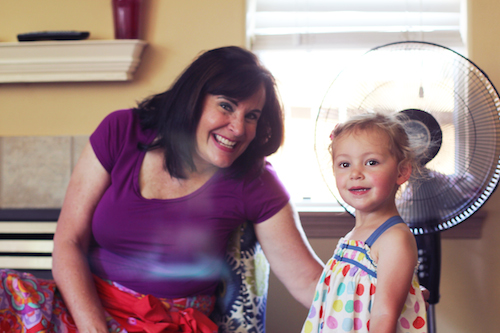 Ava and Grandma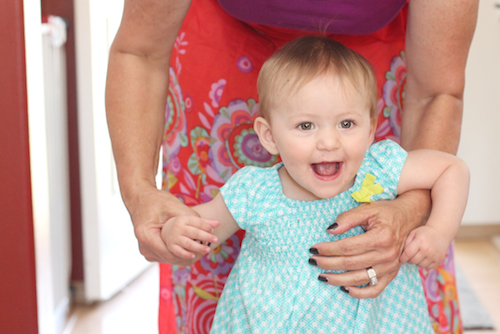 The Birthday Girl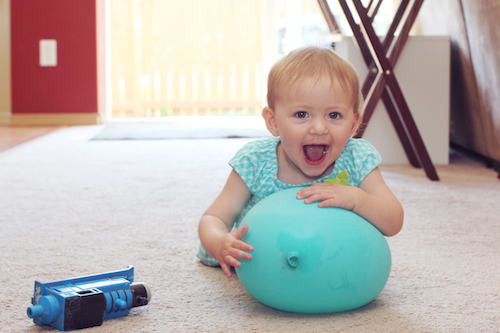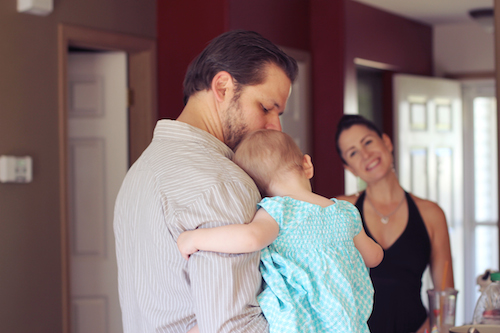 Cuddling with my little girl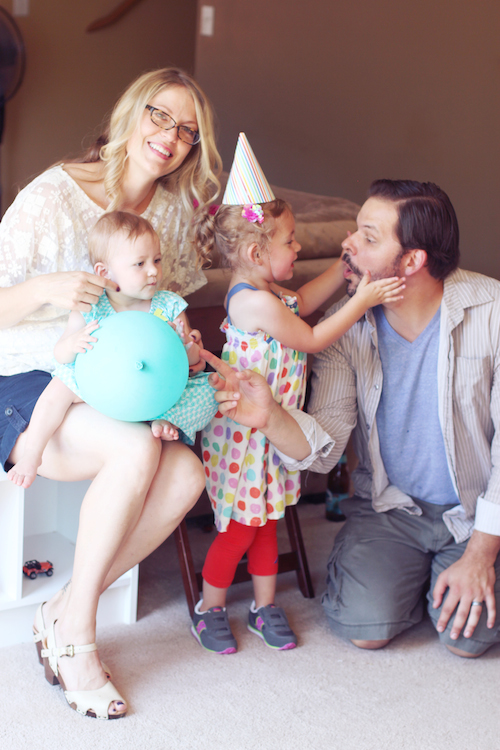 The fam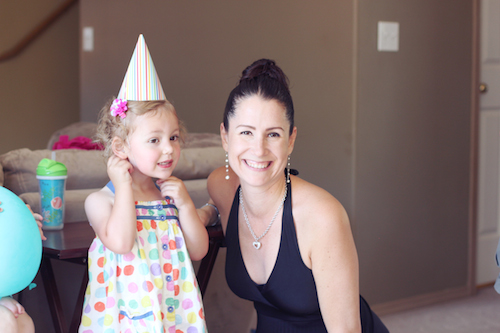 Ava with Auntie Dana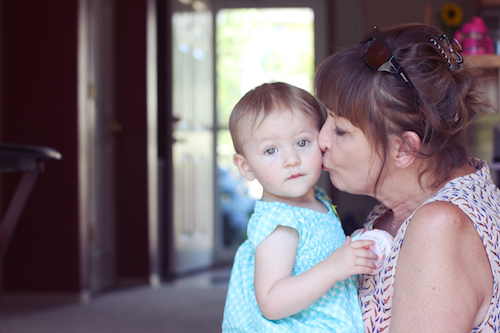 Elise and her Nana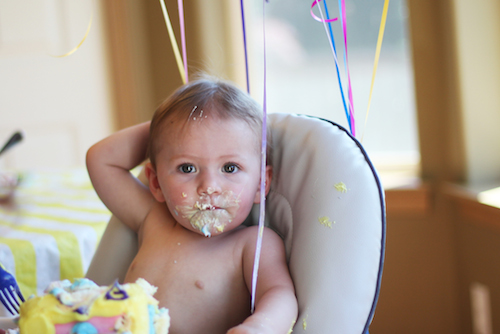 Getting messy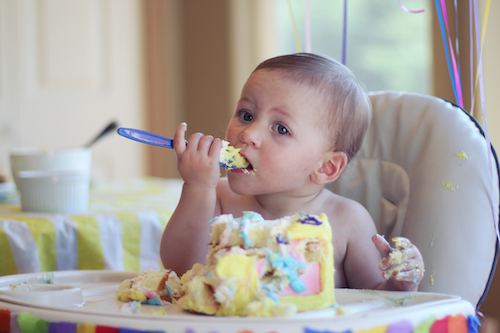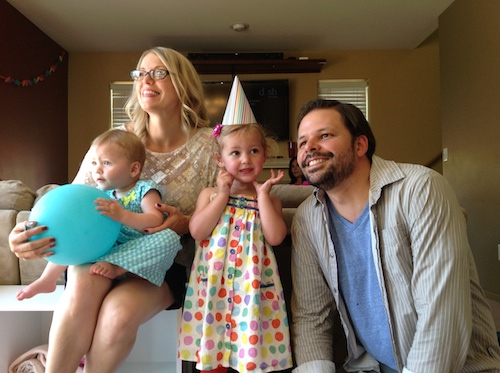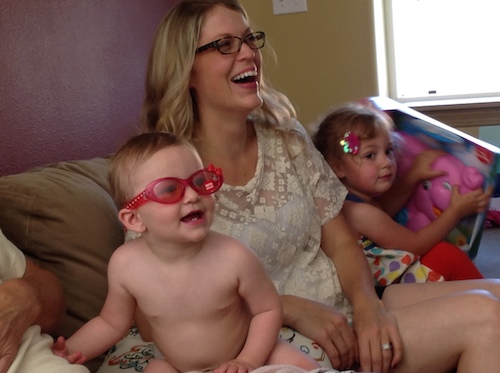 Love this one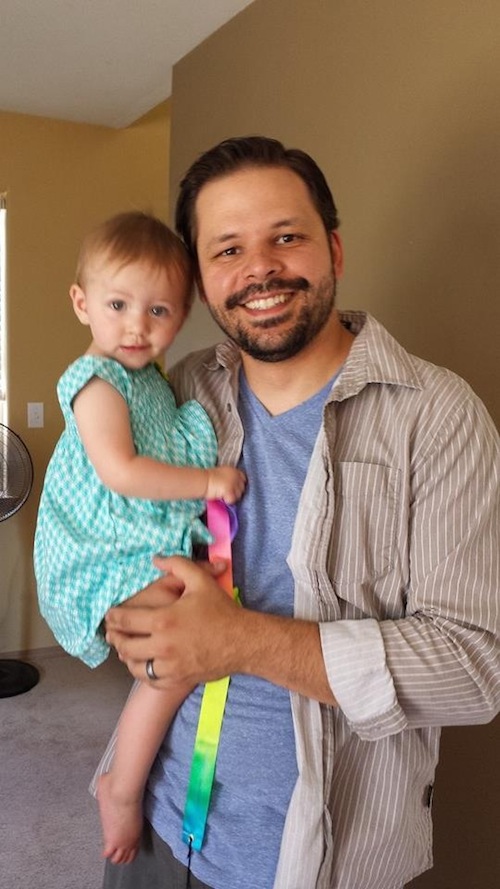 My sweet little birthday girl