Although it took a while for the weather to fully kick in this year, we're still having a summer to remember. The biggest thing we've done since my last post was attend the Pellegrini-Giuntoli family reunion at Wilcox park in Lynnwood. There were people there that I haven't seen since our last family reunion in Lakebay, which was about 30 years ago. Obviously it was really cool to see how everyone has turned out. My sister Lora traveled from New Hampshire to be there, my Mom flew in from Vegas and stayed the weekend with us, and our cousin Bob and his family came all the way from China! We also had plenty of people driving from Aberdeen, Eastern Washington, and Idaho in order to be there, so it was really special to have everyone together.
The most important thing about the party was that my Aunt Norma, who recently turned 90 and is most certainly the matriarch of the family, was there with us. It wouldn't have been complete without her. I hadn't seen Lora since our Grandma Gigi's funeral, which was about 12 years ago, so she had never even met Jessica, let alone met any of our kids. We ended up spending time with her (and Dana of course) on 3 consecutive days. I honestly think that was the first time in my life that my two sisters and I spent time together 3 days in a row. I guess that may have happened before when I was little, but it's certainly the first time I can remember. It was such a nice visit and seemed to rekindle our relationship, in fact just this morning we did a Skype call with Lora and her 3 kids: Carl, Megan, and Evan. I really hope we can stay in regular contact with them, and I look forward to showing Evan, who is about to turn 15 and recently started playing guitar, my collection of guitars, amplifiers, and effects. I'm sure he would get a kick out of it, or at least he'd probably humor me and listen to me blabber on about my gear.
We wanted to get together with Dana, Brad, and Lora before the family reunion, which was on a Saturday, so on that Friday night the 3 of them came over and joined us for dinner at our house. We had first considered going out to a restaurant, but Jessica and I didn't think that would be best for the kids. We felt better about having everyone over to our house so we could take our time, and Lora could see the kids in their own environment. Plus I wanted to cook a special meal.
I felt like the most obvious dish to make that night would be Cioppino, which was our Dad's favorite thing to make for special occasions. If you're not familiar with the dish, it's a seafood stew in a light tomato broth that originated in San Francisco. It's normally made with a variety of fresh shellfish and served with toasted sourdough, which is perfect for dipping in the broth. I made it this time with fresh dungeness crab, scallops, clams, and pacific rockfish, plus a variety of minced veggies. I was very happy with how it turned out and everyone seemed to enjoy, so that was great. We ended up hanging out and chatting for quite a while, so it was a perfect way to start off the weekend.
All this talk about food just reminded me of Enzo's new Instagram page. Basically Jessica was showing Dana and Lora a bunch of photos she had taken of him eating, and they were pretty funny, so one of them said "You've got to put together a photo collage of Enzo eating." After thinking about it, she decided it would be a cute idea for an Instagram page, so she created "Eat with Enzo" (just search for #EatWithEnzo). There's no question that eating is his favorite thing to do these days, so hopefully this will be a good place to capture him doing what he loves most.
We were hoping for beautiful weather the day of the reunion but had to settle for mid 60's and cloudy. It may have been a blessing in disguise though because we weren't able to secure a rental on one of the park's covered areas, meaning we just set up a bunch of tables and chairs in the park and had our party, but had it been a hot sunny day it certainly would have been uncomfortable. Catching up with cousins I hadn't seen in so long was really nice, and we ended up exchanging numbers with several people. Hopefully we can stay in better touch now. As expected, the kids were a big hit at the party, and I was so proud of how they conducted themselves the whole day. We were out there for quite a while, and there was no time for rest, but they all powered through and had a great time.
In addition to the family reunion, we got together with Kristy a couple times recently. On the night of my birthday we met up with her and a friend to watch the Seafair Torchlight Parade in Seattle, then exactly two weeks later we celebrated her birthday by going swimming at Jim & Brenda's place, then having lunch and watching the first Seahawks preseason game. We're getting together with her and Madi again next weekend so that should be fun.
Jessica and I have been enjoying watching the Olympics this summer. I totally remember writing a post during the last Summer Olympics (when we were living in California with just baby Ava and the dogs) and saying that we would be going to the Rio Olympics in 2016. Obviously that didn't happen, but we've got 2 more beautiful babies instead, so I think we'll take that. I'm actually glad we didn't go, considering everything I'm hearing in the news about the conditions in Rio. They're coming off pretty 2nd world at best.
One of the sports podcasts I listen to was recently trashing on the Olympics saying that they're sports for non-sports fans, and that real sports fans don't like the Olympics. They went on to hypothesize that people watch the Olympics more for the stories about the athletes than they do for the actual competition. I couldn't disagree more, and I am a true sports fan, but I totally enjoy watching the Olympics and would never consider the two to be mutually exclusive. Although I do enjoy some of the stories, the competition is still easily my favorite part. Some of the finishes in the swimming races we were watching last week had me jumping off the couch and yelling like a lunatic… with a bum foot too! And don't get me started on the sprinting in Track and Field. That said, I was bummed last night after watching the recent HBO Real Sports episode on the IOC (International Olympic Committee). Basically the level of corruption behind the Olympics is disgusting and can only be rivaled by FIFA, so you know it's bad. It's not the athlete's fault though, so I'll continue to enjoy the competition (and the occasional heart warming story).
Speaking of a bum foot, after wearing it for 3 weeks after my skateboarding accident, yesterday was my first day out of the protective boot. I was supposed to get new X-rays that morning but they had to reschedule my appointment. I decided to stick to the schedule though by not wearing the boot to work that day and everything was totally fine. Then today we decided to get out and enjoy the hot sunny weather by going on a family hike over on Lord Hill. We ended up going about 4 miles through the forest and I had no problems, even though I carried Enzo on my back for 90% of it.
Although there is no more pain in my big toe, unfortunately I'm unable to really bend the front joint, which is the one that had both fractures. It's funny because on my right foot (the one that has never been injured) I can easily ball up all my toes and make the foot's equivalent of a fist. Not so much on my left foot though. I had already broken a toe on my left foot a few years ago, and now this whole ordeal, so let's just say that when I try to do the same thing with my left foot, the range of motion is embarrassingly less. It's so weird because I'm looking at my toe and I'm telling it to bend, but it's just not listening. It really doesn't matter though, and I honestly have nothing to complain about. In fact, I'm 'all in' with that scrunching up of the toes move as being the most useless movement the human body can make. I'm open for debate though so leave a comment if you've got something better 🙂
Obviously we're still in the middle of a presidential election, and although I've shared my feelings here in the past, I've been doing my best to save that stuff for in-person conversations only. I try to keep from sharing too much on social media, and I figure there's no reason to double down on my feelings here in the blog. Things are playing out pretty much as I expected, meaning Bernie didn't get the democratic nomination (although I must admit I was somewhat ignorant to the rigging of the system that assured his demise), and Trump, who I always knew would get the republican nomination, appears to be self-imploding.
It's tough because I listen to a lot of political podcasts from a variety of sources, I've put effort into forming my own opinions, and I enjoy talking politics (particularly with Jessica) more now than ever, but ultimately I don't feel that this is the right place for me to spout off on all that stuff. I guess that's all based in having respect for you, the reader, who may or may not agree with me, but either way isn't coming here for political commentary. You're coming here because you care about our family, and I appreciate that, so it wouldn't be right for me to force my views down anyone's throat, even though they are quite centrist I must say… There's a bit of a fine line here though, because I want my kids to read all this stuff some day and have a good solid understanding of who we are as people, what our principles and priorities are, etc., but there's a way to get all that stuff across without being forceful about it. It's a fact of life that not everyone you're close to is always going to agree with you politically and religiously, but I always fall back on the mindset that differences of opinion and perspective are a catalyst for strength, not weakness or individualism. Plus, to put it more succinctly, family will always come before politics.
We've been seeing some good live music this summer and tomorrow will certainly add to that. This will be our 3rd (and final) Zoo Tunes show of the year. We're seeing a couple old geezers by the names of Jeff Beck and Buddy Guy. As a guitar fan, and an aficionado of playing the blues, seeing these two guys will be a major bucket list moment for me. We're going with my friend/co-worker Chad and his wife Renee, who are expecting their first child (a boy) in October. We'll be bringing the girls with us while Enzo stays with a friend. A couple weeks ago we went to a Zoo Tunes show with our friends the Palmer's and saw my two favorite reggae groups: Steel Pulse, and Ziggy Marley. That was a great time, so I'm sure tomorrow will be a lot of fun as well.
In a couple weeks we'll be celebrating Labor Day by roughing it with our friends the O'Hair's at their cabin in Hood Canal. I say roughing it because the only form of power is an old generator, and the 'facilities' are basically just an outhouse. A far cry from last year's Labor Day, when we stayed in Amy and Tom's bus in Lake Chelan for the weekend. I'm sure it will be fun though; we're only there for two nights and our days will be spent playing on the beach, setting crab pots, and probably putting back a few Coors Lights. I think I'm going to bring my acoustic guitar too.
Ava's 5th birthday falls on Black Friday this year, which is funny because she was born on Black Friday. I'll certainly never forget that Thanksgiving, even though it was just the two of us at our beach house in P.B. and we didn't even make a turkey. We're going to do Thanksgiving this year over at Kristy's with her and Maid, plus Uncle Jim and Aunt Brenda, then do Ava's birthday party that Sunday after Amy and Tom arrive. Then of course we've got Iowa to look forward to this Christmas.
Alright enough of my blabbering. I know you're just here for the recent photos anyway, so here you go. Thanks for checking in on us!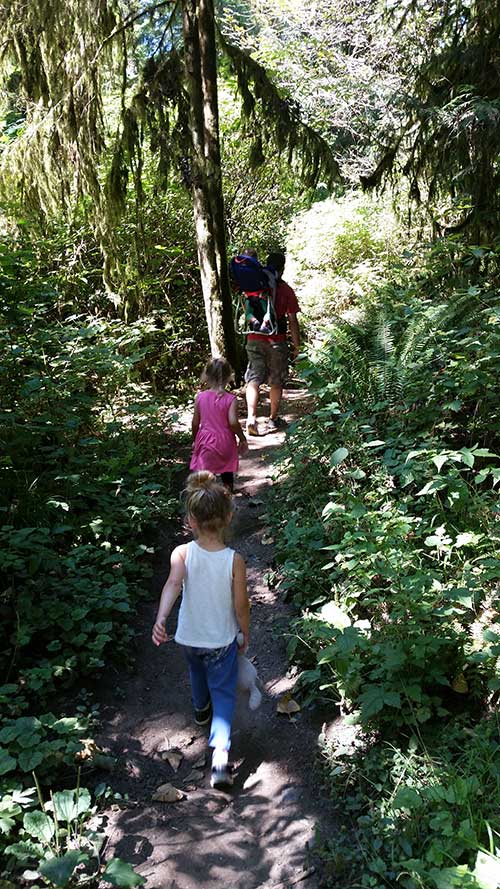 Enjoying our hike on Lord Hill this afternoon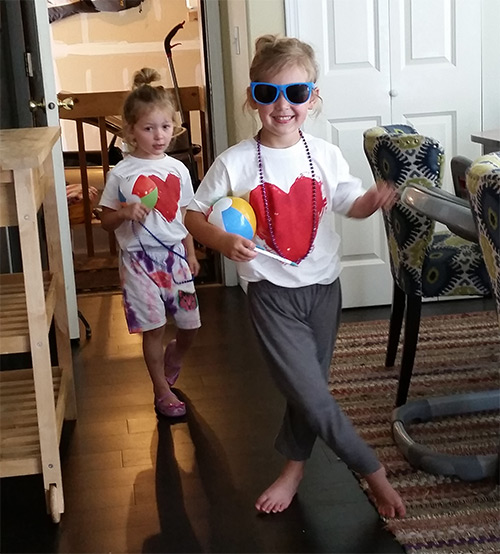 Love these girls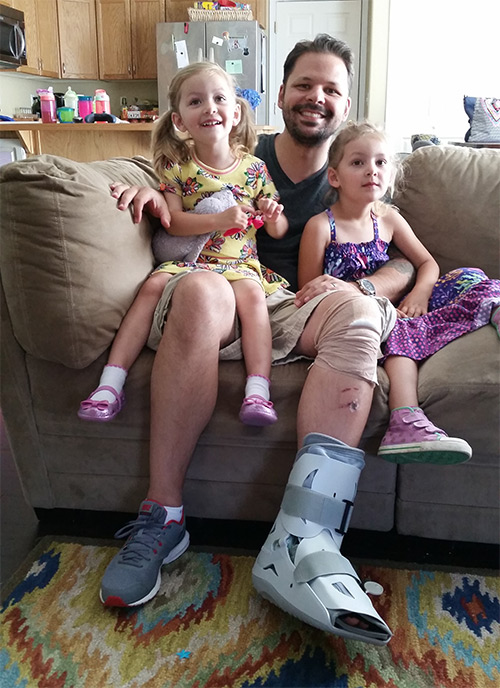 Ready for Daddy's birthday dinner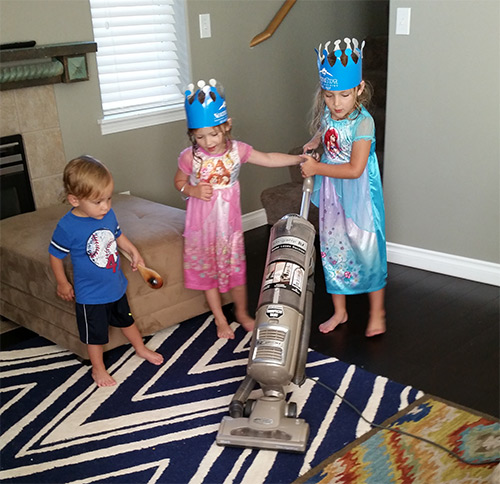 Our little helpers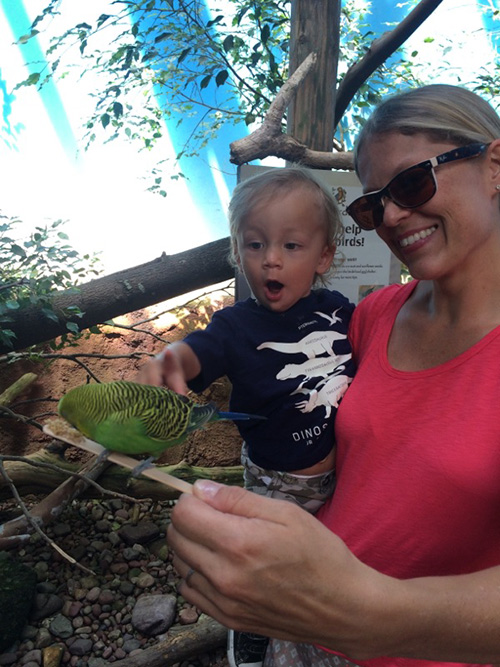 I guess Enzo likes birds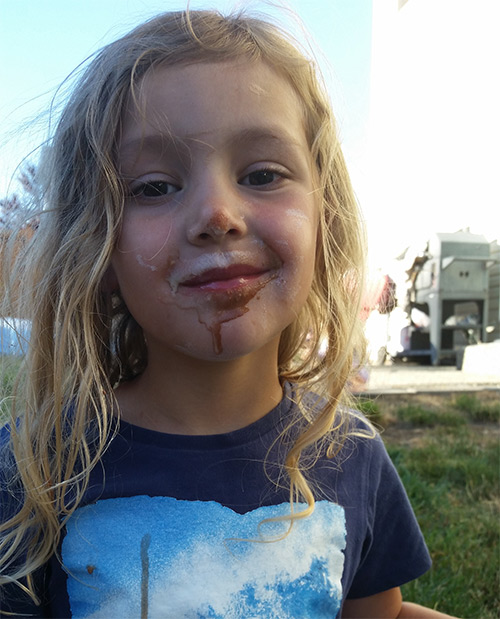 Ava in her happy place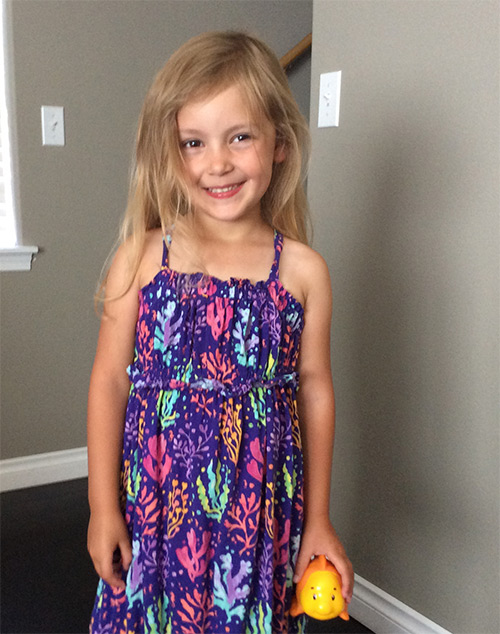 My beautiful little girl is getting big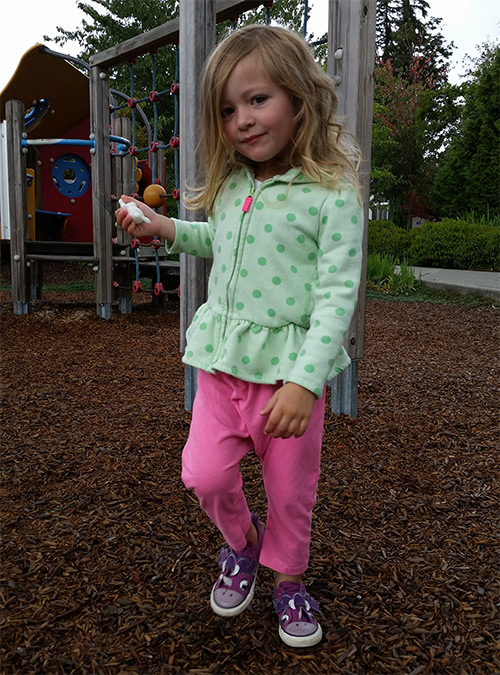 Repeat that last caption again right here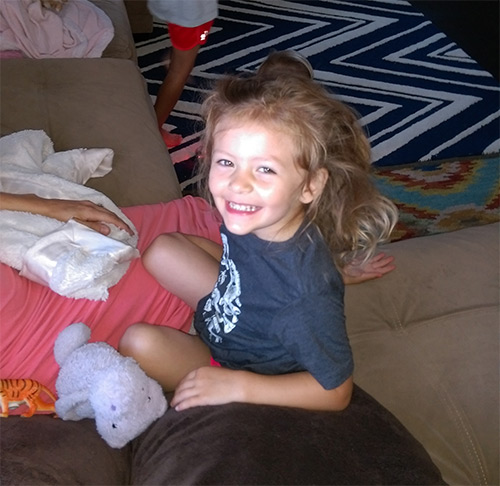 Elise doing her best lion impression. Love that mane Weese.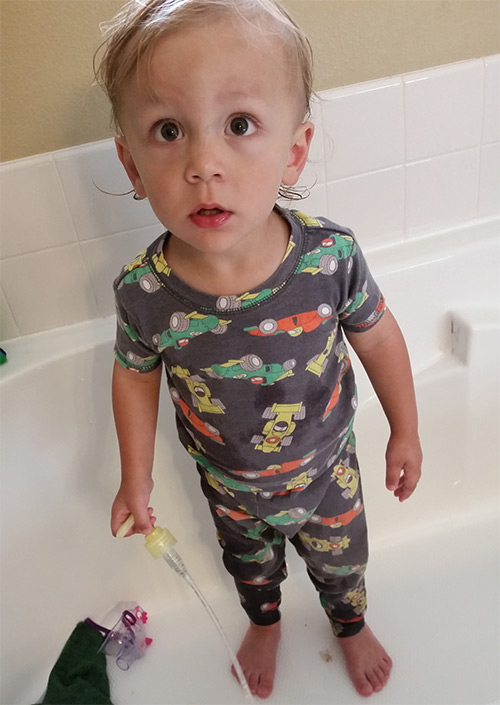 Who says we're done with the bath?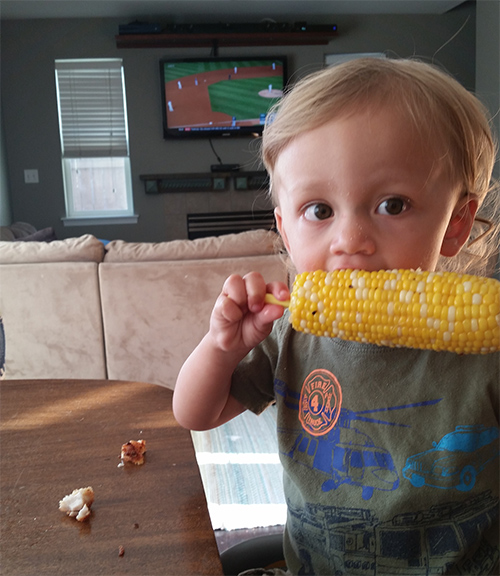 #EatWithEnzo