It's hard to believe, but Enzo has already been home for a week. As I write this, it was exactly one week ago to the minute that he officially entered our lives. So far everything is going excellent. He had his first checkup on Friday and everything was spot on; we won't have to go back for another checkup until next week but there is nothing to be concerned about. He is a very happy, healthy little boy.
Here's a few observations that I forgot to share last week on my initial post about him: like his Mommy, Enzo was born on the 28th, and like his Daddy he was born on a Wednesday night. Like both of his sisters, Enzo was born on an odd-numbered year (Ava was born in 2011 and Elise was born in 2013). Like Mommy, Daddy, and Ava, Enzo was born at the end of the month, and like Mommy, Daddy, and Elise, Enzo was born on an even-numbered day. My mom took the liberty of plugging all the kids birthdays into a website and found out that Elise and Enzo are 34 days closer in age than Ava and Elise are. I'm sure no one is more acutely aware of that than Jessica.
Although it may be too early to tell, we're starting to get the impression that Enzo will be our most laid back and easy going baby. He probably gets that from Daddy, who prides himself on such qualities. He hardly ever cries or fusses unless he is hungry, or we're changing his diaper. Earlier this evening we gave him his first bath and even that didn't really upset him. It was a far cry from Ava's experience with her first bath. I'm sure our old neighbors still haven't forgiven us for that one. Maybe he's trying to make it up to Jessica since he was her most difficult pregnancy.
We've been fortunate enough to be able to visit with several family members and friends over the past week. Dana, Brad and Anna came over for a visit on Saturday, then Kristy and Madi came to meet him on Sunday morning. He slept through most of it, but he certainly never fussed about being passed around. We definitely have a lot more introductions to make, but all in due time of course. Right now it's all about everyone adjusting to having a new person in the house. The girls are both dealing with it in their own ways, but overall they're doing really well. It doesn't help that we've all been a little under the weather this week, but all things considered we are quite pleased with the transition.
Today is my last day off work. Part of me is sad to be going back to work already, but I'm not exactly used to being home all day everyday, so getting back into my routine will be a good thing. At least I've only got two work days this week before the weekend. Luckily for us Grandma Amy is still here for about 10 more days. As previously mentioned, she has been extremely helpful. Anything Jessica or the kids need, she's on it. Doesn't matter if it's house cleaning, fixing meals for the girls, running errands, whatever. We're so lucky to have her, and I enjoy her company. Since Jessica is often resting with Enzo, it's so nice to have another adult to converse with; especially someone who is so familiar with what is going on in your world.
Grandpa Tom should be out sometime in the next week for the final leg of Amy's stay. I'm looking forward to his arrival so we can do some work on Jessica's van and my car. A few days ago I changed the van's oil and filter, replaced the air filter, replaced the windshield wipers, and rotated the tires. I still need to replace the PCV valve, cabin air filter, and spark plugs, but I'd like Tom's help with that stuff. I want to do a lot of that same stuff on my Acura as well, so it will be nice to have an extra set of hands around.
Tomorrow night I'm taking Jessica out for her long-awaited sushi dinner. We're just going to a little local place that was advertising on Groupon. We've both been looking forward to it for quite a while so I hope its good. Other than that we don't have a whole lot going on. We try to make a point and get the girls out everyday for some activity, but we usually just play it by ear depending on the weather.
Plenty of updates coming soon, but for now here's some recent pics, mostly of Enzo.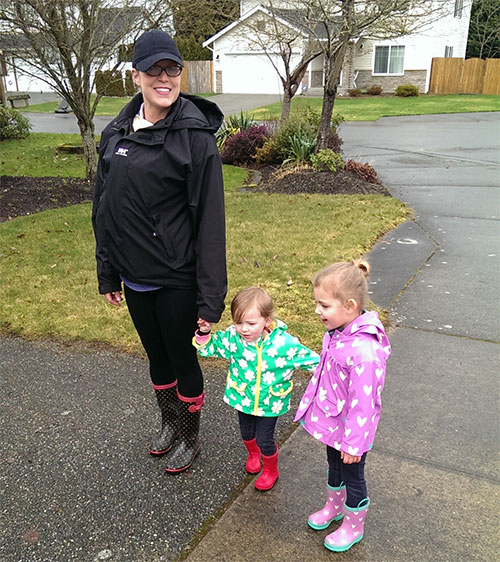 Our first walk as a family of five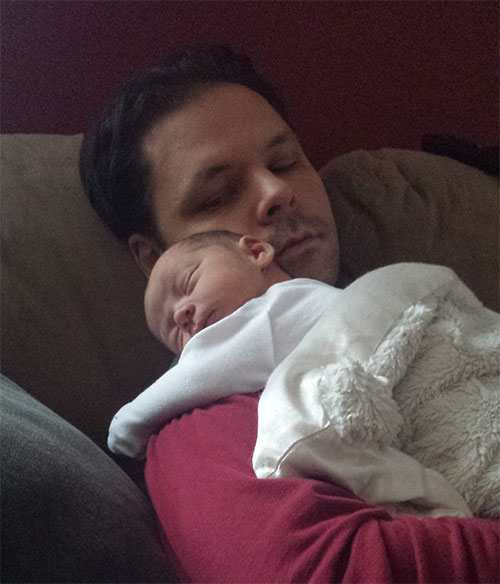 Taking a nap with Dad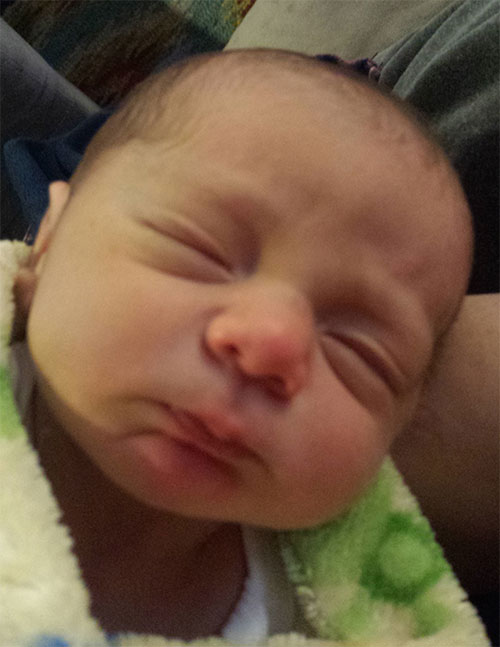 Up close and personal with Enzo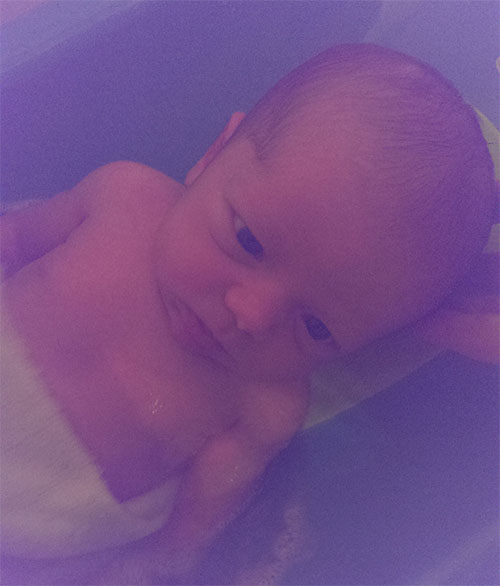 Enzo's first bath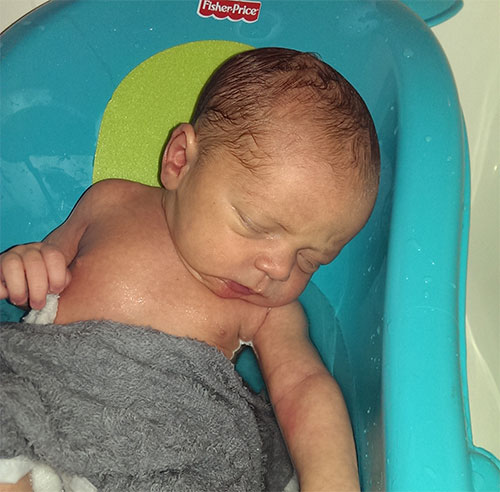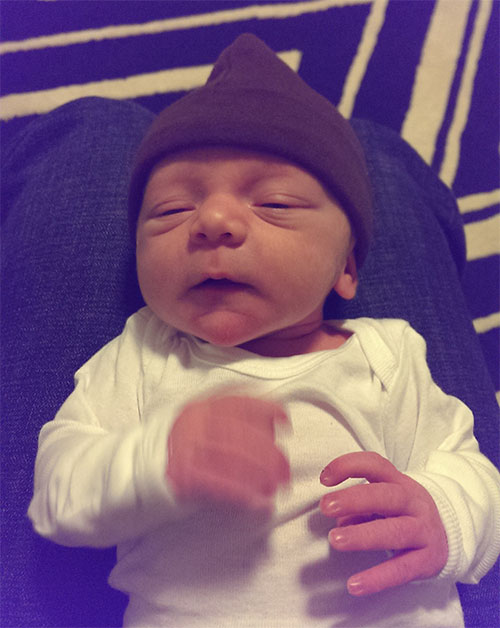 Hanging out after his bath