Yesterday we celebrated Elise's 2nd birthday for the second time. Like the weekend before, we had some friends and family members over to the house for lunch, cake, presents, and games. The intention was to set up the backyard with a variety of games and activities for the kids to enjoy, but as it turned out it was so hot outside everyone inevitably ended up indoors. Unfortunately we don't have air conditioning, so it was only mildly better than outside, but we made the best of it.
We were joined by Dana, Brad, and Anna, as well as our friends the Palmers, the O'Hair's, the Schreibers, and the Hancocks, each of whom brought along their own little ones to play with ours. It was a good turn out with basically the same formula as last weekend, which was carne asada tacos, snacks, cake, and presents. Elise had a great day playing with all the kids and opening presents. She seemed to enjoy her birthday cake more this year and had no problem diving in face-first. Ava seemed to think that it was her party as well, but the two of them coexisted nicely and didn't have any major blowups regarding some new toy that strikes their fancy.
By the end of the party Elise was totally sacked out. For a minute we couldn't figure out where she went, but then we found her sound asleep while seated upright at the dining table. We moved her to bed and she slept for hours, which is consistent with how things went last year after her first birthday party. Thanks again to everyone who came out yesterday; we had a lot of fun and appreciate everything.
Amy has been with us since Thursday and, as usual, has been very helpful with everything; the kids, the party, the house, etc. Friday night we were able to get out for the evening so Jessica picked me up from work and the two of us headed downtown to attend the Bite of Seattle. This was her first time going, and we ended up having a great night. We basically just bounced around from tent to tent and truck to truck trying small bites of a variety of things. Some of the highlights included carne asada flautas, halibut tacos, crab cakes, and of course the Ben and Jerry's cookie sundae for dessert. It was a hot night so we stopped by the beer garden a couple times for refreshments. Afterwards we visited a friend of mine who was working at a new brewery in Ballard called Populuxe. All in all it was a great night and we appreciate Amy helping us out with that.
Earlier in the week, on Elise's actual birthday, Jessica and the kids went downtown for the day with our friend Melissa and her daughter Ellie. They went on the Ferris Wheel down on the waterfront, which has apparently become a family tradition because they did the same thing on Ava's most recent birthday. I still haven't been on it but it looked like everyone had fun. There's a funny picture of Enzo looking even more wide-eyed than normal as they ascend high above the pier.
The rest of the weekend has been pretty laid back so I'll keep it short. Last night Jessica and I joined our next-door neighbors and finally got to enjoy their beautiful new Jacuzzi. Today I did a bit of work on the cars, but it's so hot outside that I had to keep it to a minimum. I was out running errands earlier and my car said it was 95 degrees, so it's definitely scorching out here. Enjoy the latest pics from Elise's birthday week.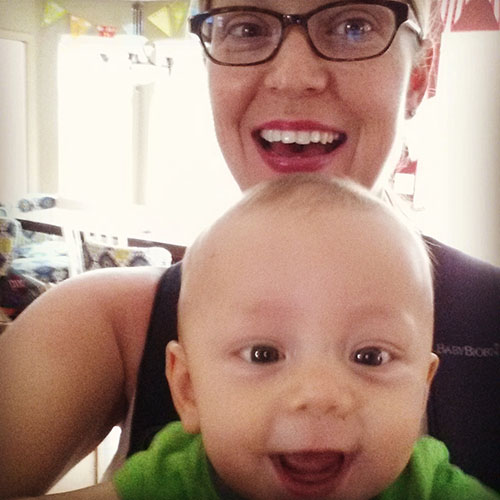 Mom and Enzo having fun at home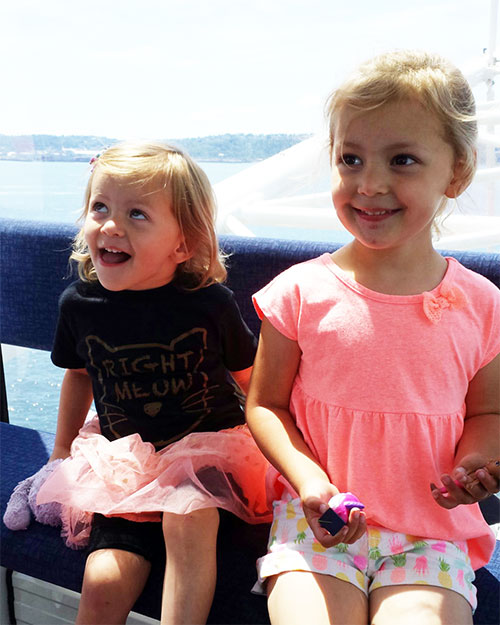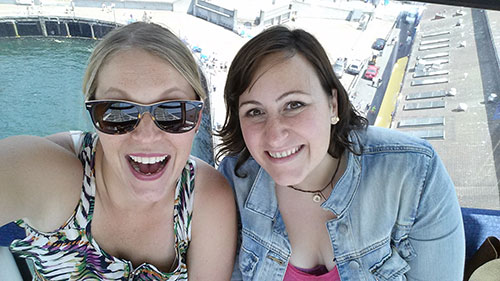 Ferris Wheel fun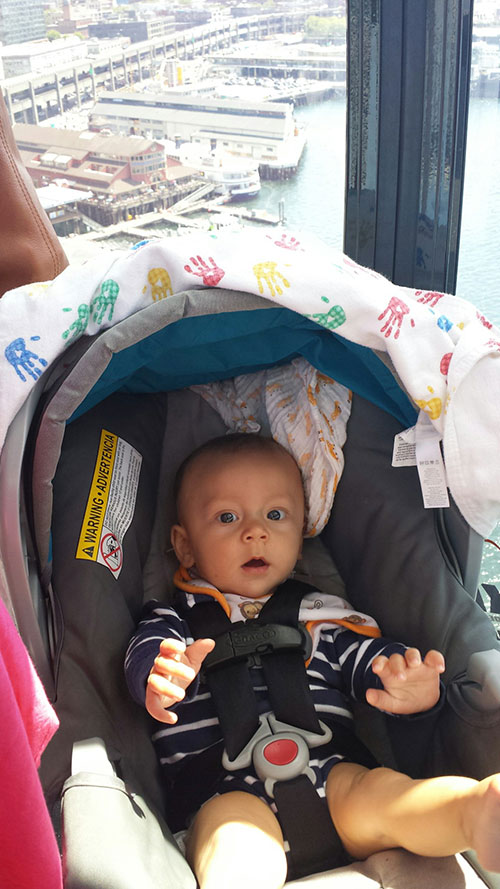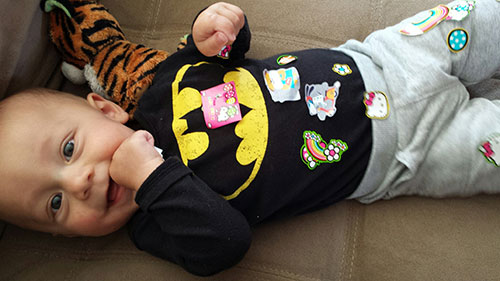 Enzo getting sticker-bombed by his sisters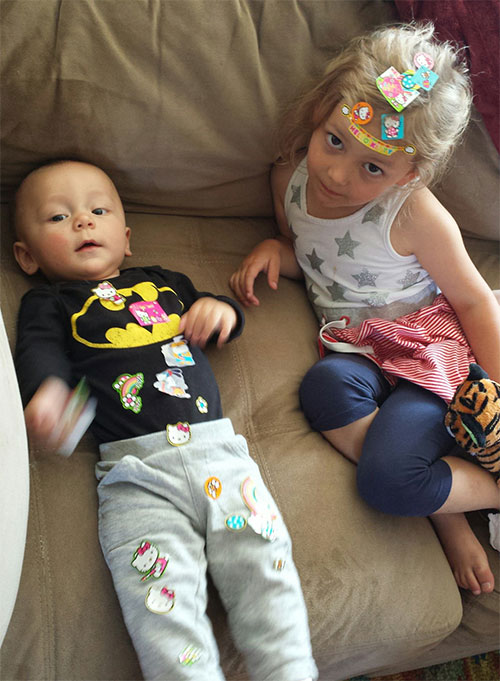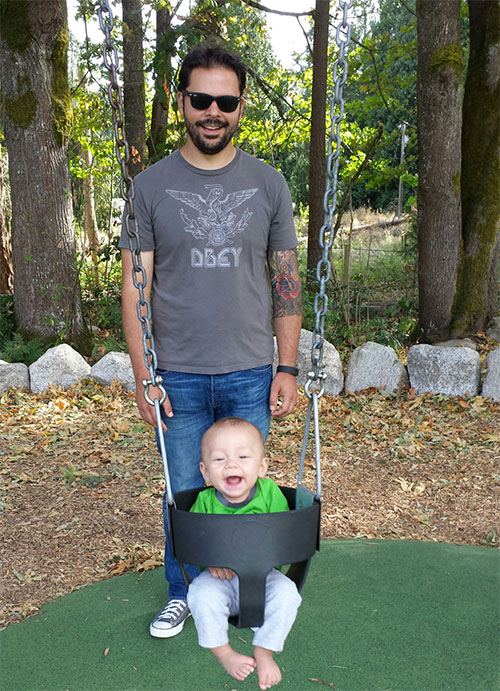 Pushing Enzo in a swing for the first time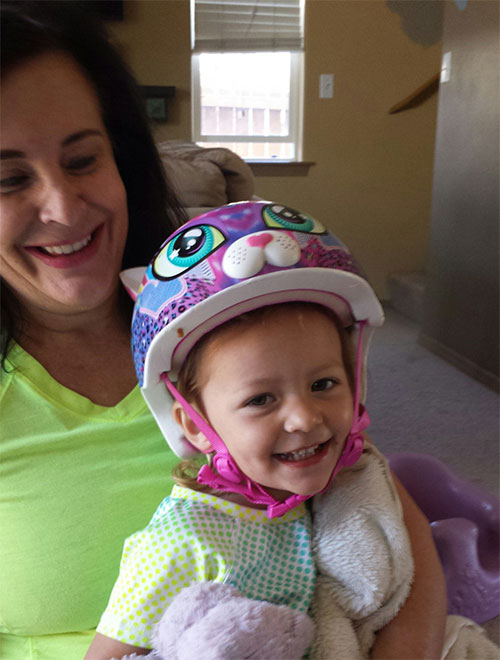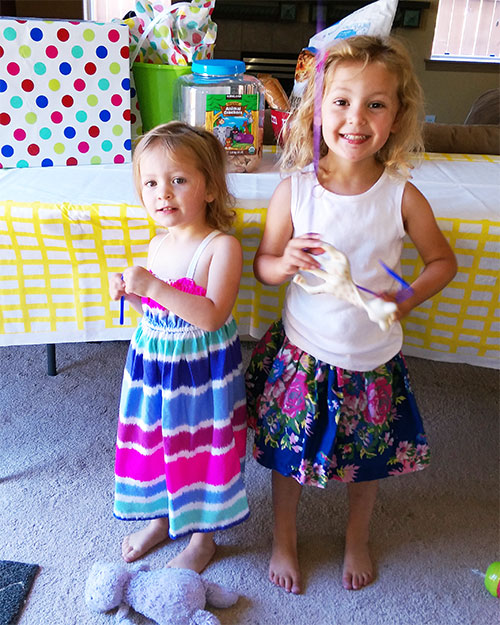 The girls in their new party dresses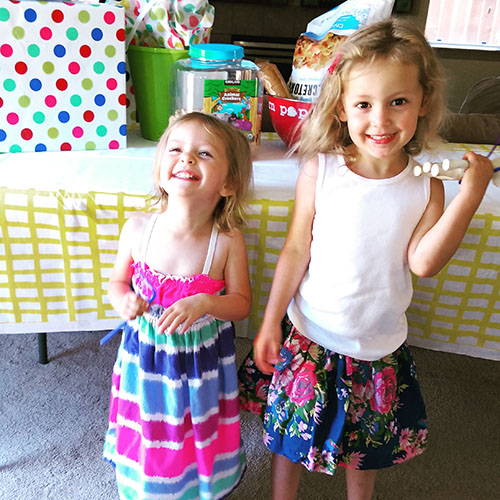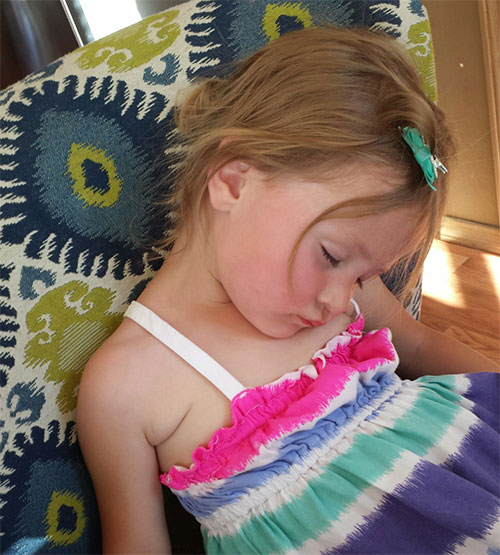 Elise crashed out after the party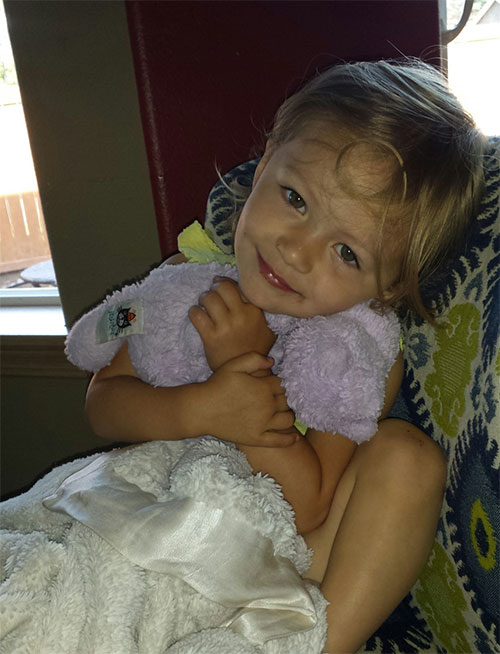 Happy birthday sweet girl
PS – I just looked through all the pictures and realized that even in the photos of Elise where you can't see Pippo, he's actually right there, he's just cropped out of the photo. #AttachedAtTheHip