Summer is officially here and it was a lovely weekend, a little on the hot side coming in at about 95 degrees on Sunday but a lovely day none the less! It has been really nice this past week getting some quality family time in since Michael has a two week break from classes. We have been taking full advantage of it and spending lots of time playing outside.
Yesterday afternoon my Aunt Carol hosted a backyard/ garden baby shower for Elise and I.  Ava and I, along with 12 lovely ladies and 6 kids (4 under the age of 3 months) spent the afternoon catching up with girl friends and family, learning new Mommy tips and tricks and passing all the babies around. It truly was a lovely party. It's no surprise to me, but Carol really knows how to put together a great event. The backyard was set up with a white party tent for shade, toys for all the kids to play with, a refreshment table, baby girl decorations and more. She didn't forget a single detail, I felt very special. There were a few games for everyone to play but thankfully not the cheesy type where I was forced to sniff fake diapers or subject myself to having my belly measured. We enjoyed lots of yummy appetizers, sweets and drinks. She asked each guest to write a comment to Elise and is making us a cute keep sake with the notes and pictures of each guest. No detail was forgotten.
We had a really great time. Being surrounded by everyone made me realize how much love and support we have here. I know that having two girls under the age of 2 is not going to be easy but knowing that we have so much support helps put my mind at ease.
A HUGE thank you to my wonderful Auntie Carol. She always goes above and beyond to show her love and support. We are all so lucky to have you close by again, yet another reason I'm thankful to be back home.  Now come on little Elise, we are ready to meet you!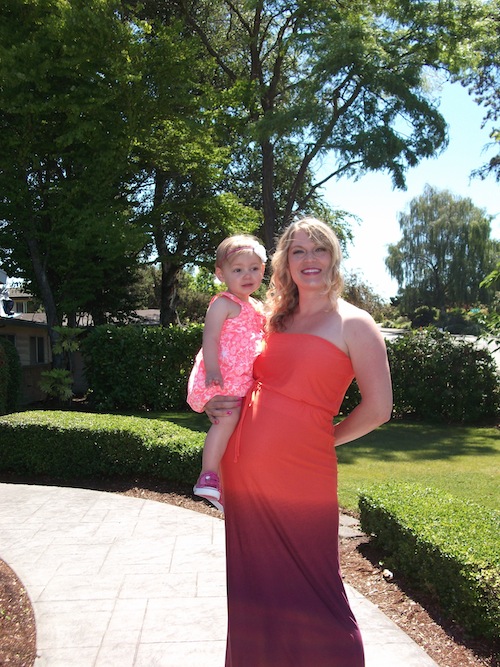 Ava and I before the party started. Its so hard to get her to stay still for even a moment these days and forget about getting her to look the direction you want and smile.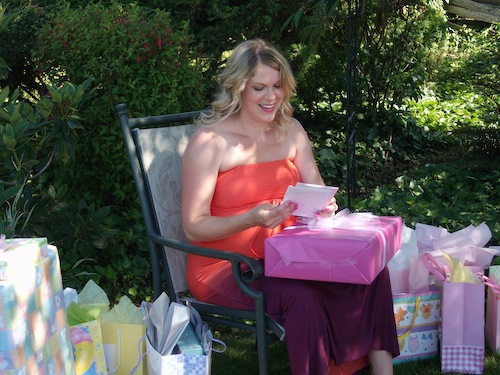 Opening all of the great gifts. Baby girls come with so much cute stuff.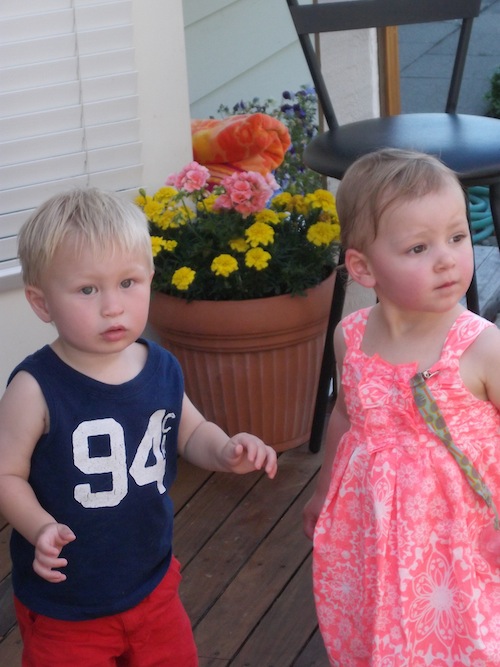 Ava and Drew, the two "big" kids at the party. They pretty much ignored all the babies.