Today was a big day. Started out with breakfast at home, then went out for a day of park–hopping. We picked the grandparents up and toured downtown Seattle on our way to the Ballard Locks. We spent lots of time watching the boats, talking to fellow tourists, chasing after Ava, and enjoying the typical Seattle weather. After almost 2 hours we decided it was time for a new park and headed over to Gasworks.
We got to Gasworks and planned to setup our picnic and enjoy the views for a bit, but instead it was more like sitting in goose poop, eating half our snacks while the other half remained forgotten at home in the fridge. We made the best of it and enjoyed some dried fruit, candied nuts and crackers, and sat looking out over Lake Union, reminiscing about the Grandparents last visit to Seattle, which was for our wedding. We worked in shifts chasing Ava all around the park and decided on getting ice cream at Molly Moon's.
Again we packed everyone up in the car and drove a few blocks up the hill for what we had been told was some of the top rated ice cream in the country. We each got our own snack and sat inside the small creamery next to a nice family from Illinois with 3 small girls. There were plenty of sticky fingers at the table. After some outstanding ice cream everyone was ready for a little rest before dinner.
After relaxing and cleaning up at home the family went out for dinner in downtown Bellevue while Ava got to play at the drop–in. It was a very full and enjoyable day. Both girls were great the whole time and are happy to go anywhere you like. Elise is growing fast and doing very well. She's such a good baby.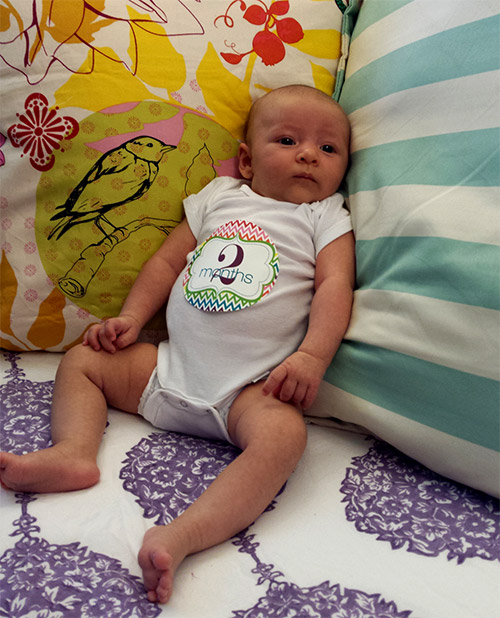 Elise at 2 months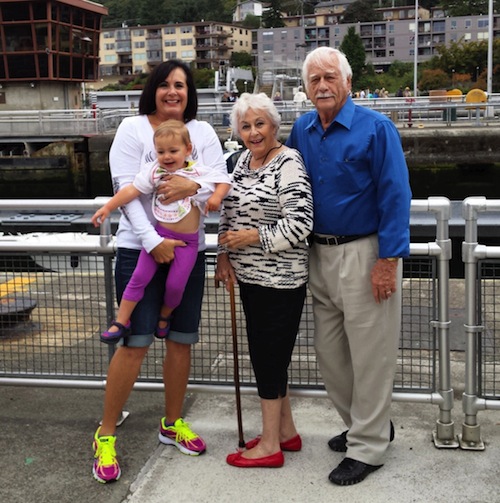 At the Ballard Locks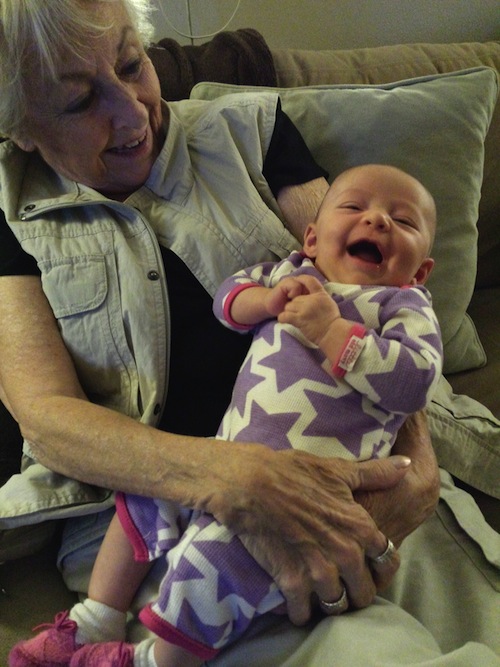 Elise and her Great Grandma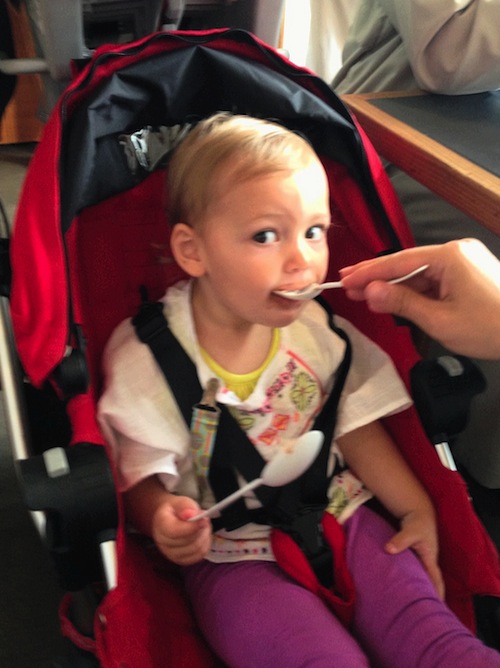 Like Mother Like Daughter