Today is a day that we will never forget as long as we live. Our sweet little girl, Elise LaFleur Pellegrini, has arrived! She was originally due on July 13 and ended up being born at 5:21am on July 14, so I think it's fair to say that she was right on time. Elise weighed in at 7 pounds 8 ounces, and measured 21 inches long.
Jessica started going into labor yesterday around 4:00pm. She was having regular contractions about 8 minutes apart, so we decided to go for a walk to help expedite the process. Initially we didn't want to get our hopes up because you never know if the contractions are suddenly going to stop, but by about 7:30pm we knew that this was the real deal. We tried to treat it like a normal night; I made dinner and the three of us watched a movie.
Jessica continued having contractions through the night, so at about 1:30am we decided to call my sister Dana to have her come over to watch over Ava. Jessica, Amy and I arrived at the birth center at about 2:30am and they were just getting all setup for her. I had already spoken on the phone with the midwife and she was just a moment behind us getting there. The whole concept of giving birth at a birth center is very different from your typical hospital birth. You're in a 'birthing suite' containing a bed, jacuzzi, shower, and furniture. You have complete control over the atmosphere, so we had candles, dim lights, and music to make things more comfortable for Jessica.
The most difficult part of this whole process from my perspective was seeing Jessica in so much pain. She didn't take any pain killers this time and was an absolute trooper throughout the entire experience. The three hours that took place between us arriving at the birth center and Jessica delivering Elise were some of the most intense hours of my life. To see your wife in so much pain and not be able to do anything other than be there and hold her is really tough. There were times when each of us questioned whether going to the hospital and getting an epidural would have been the right thing to do, but ultimately she toughed it out and did it naturally.
Surprisingly Jessica ended up preferring the jacuzzi because it made her contractions more bearable, so she ended up going in there two separate times. It was during this second time in the jacuzzi that Elise was delivered. I've heard of water deliveries before but never expected that to be what we would do, but it worked out perfectly. The best part about doing the natural birth was that we were allowed to go home less than three hours after Elise was born. Since Jessica hadn't taken any pain killers she was able to walk, and Elise was looking perfect, so we were home before Ava finished breakfast. That was definitely the best part of the whole experience. We hadn't even made it out of the parking lot when leaving the birth center before Jessica stated that this was a much better experience than we had at the hospital in San Diego. Getting to come home with Elise so quickly was amazing.
Here are several pictures from Elise's first day of life. Words can't express how proud I am of Jessica, and how much I love my family.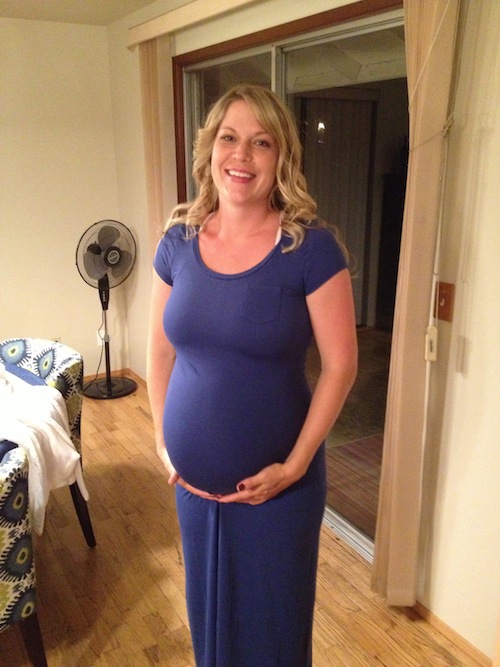 This was taken right before we went to the birth center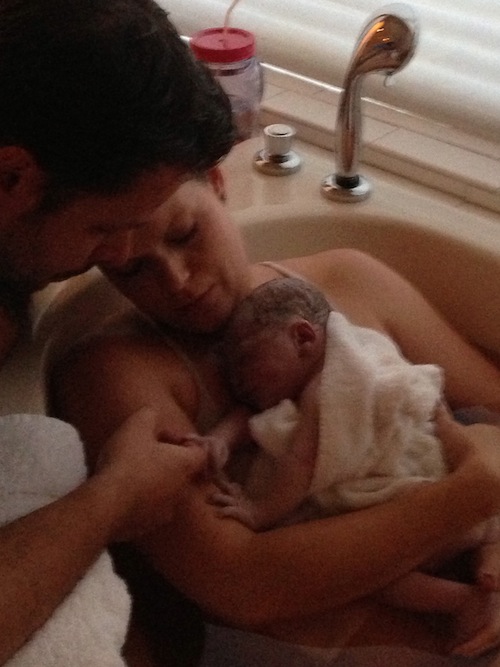 This is the first picture taken of Elise, just moments after delivery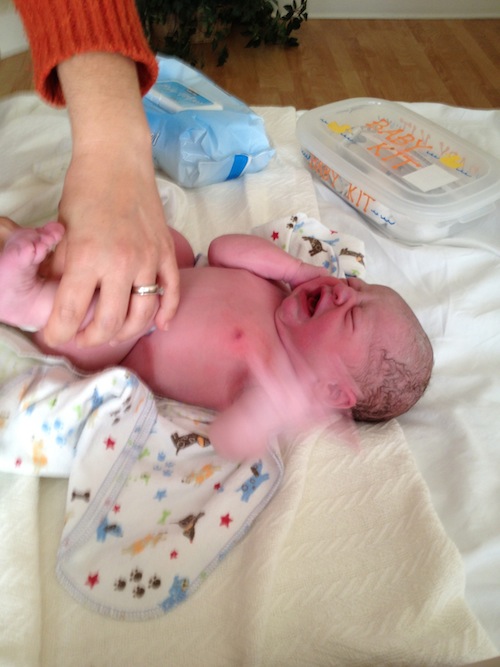 Getting all checked out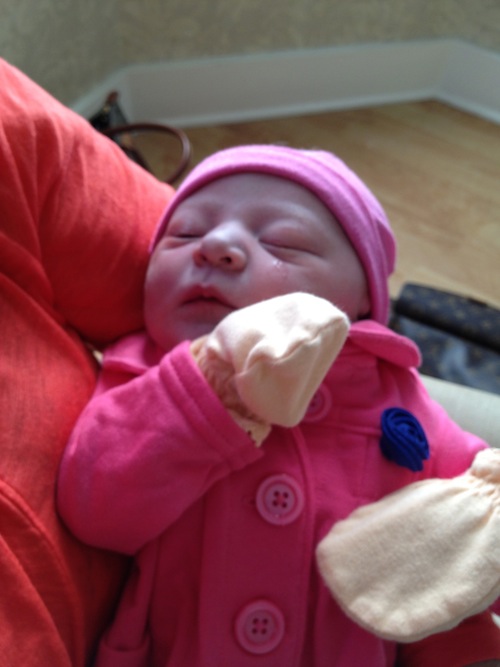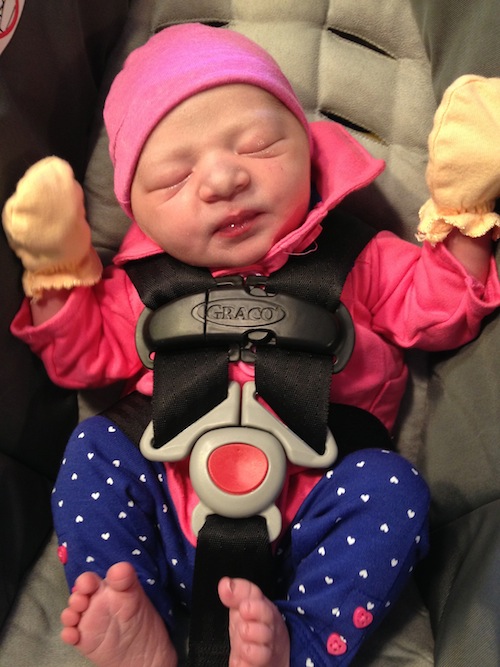 Ready to head home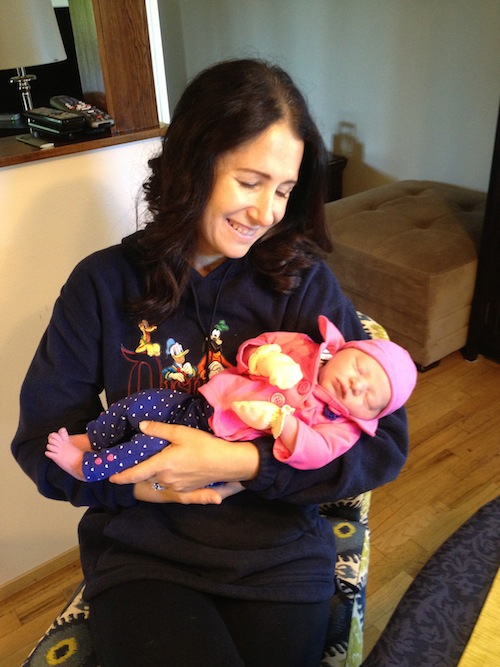 Elise being held by Auntie Dana for the first time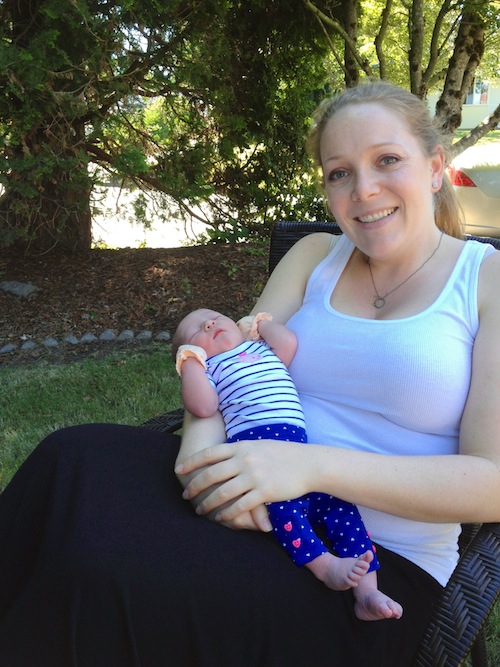 Elise and Laurel, the two birthday girls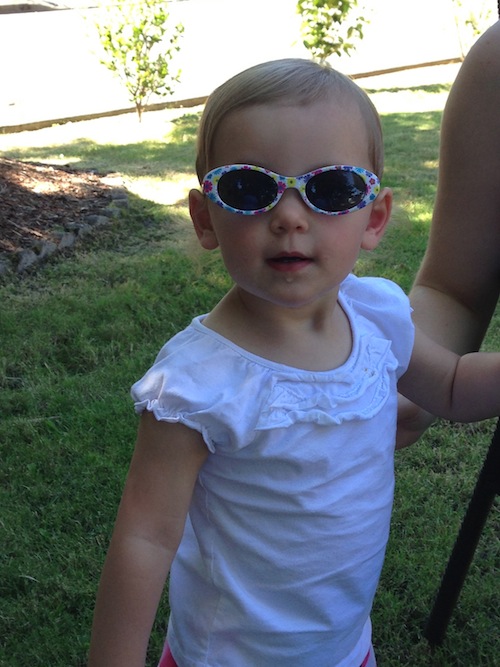 Ava out enjoying the sun on Elise's birthday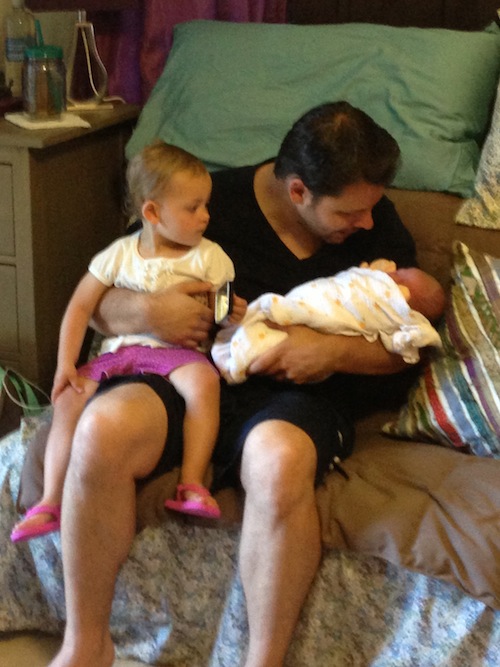 Holding my 2 girls together for the first time