Today our mobile little baby girl has officially be out of the womb as long as she was in! A couple weeks ago I was talking about how she's not exactly crawling but has her own way of getting around. Well, now she's full–on crawling and even starting to pull herself up to her feet. Most nights I set her down to play while I'm doing homework but I end up having to go scoop her up and bring her back near me about a dozen times. She's very inquisitive and loves to grab and hold things. She is starting to develop more facial expressions and she "talks" constantly. We think she's going to be quite the little talker when she gets a bit bigger.
I had to call in sick two days this week at work. I went in on Tuesday but started getting a fever and a sharp earache so I had to leave at noon. I ended up staying home Wednesday with Jessica and Ava to get rest. It felt like I had an ear infection but luckily I had an unopened pack of antibiotics from my Mom's last trip to Mexico, so I started taking them immediately and I'm doing fine now. Being sick is no fun but Wednesday was Jessica's day off so it was nice to have a day at home with her. With our opposite schedules we don't get days off together very often, so we ended up watching movies and napping all day. It was perfect.
Today I had a really intense jiu–jitsu class and came home exhausted. As a Dodger fan I'm very excited about the big trade today that got us Adrian Gonzalez, Josh Beckett, Carl Crawford, and Jessica's friend Nick Punto. World Series baby! I'm getting ready to begin a freelance web design project for a Mexican restaurant in Des Moines, WA thanks to my Uncle Jim. I haven't done any freelance work in a few months so I'm looking forward to it. Jessica is about to go to work now so it's time to get back to some homework. Here's Ava's 9 month pic plus a couple others.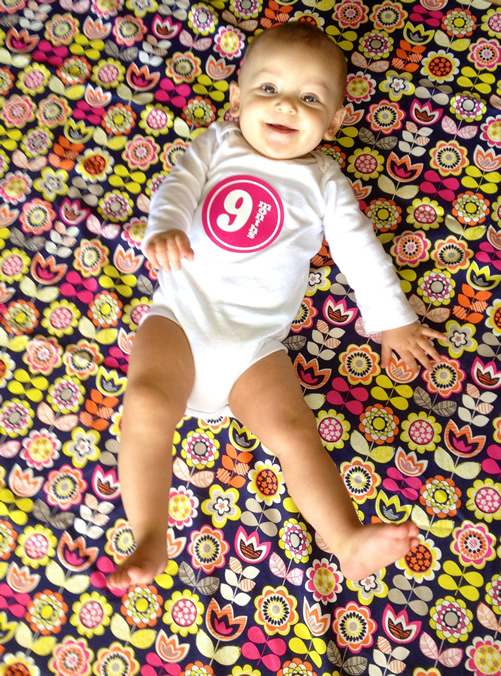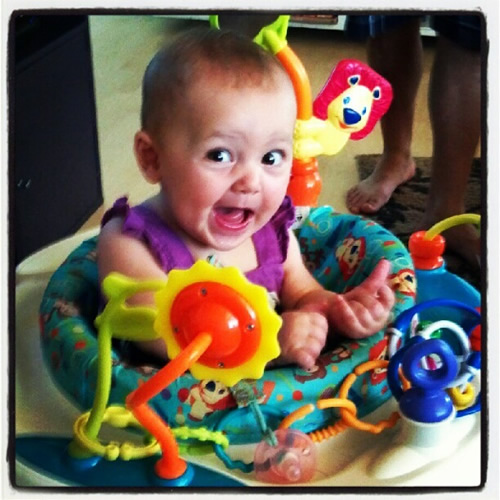 Screaming for the camera