Today we had a visit from Uncle Jim, Aunt Brenda, my cousin Kristy and her daughter Madi. They came up to see us, meet Elise, and deliver lots of toys to the girls. I'm not kidding when I say lots of toys either. We've now got a Harley Davidson scooter, a bike, a drum, etch–a–sketch, toy phones, and so much more. Now that Madi is getting so big she's decided it was time to move on from a lot of stuff and was so kind to give it all to us for Ava and Elise to enjoy.
Ava was a little out of sorts when they first arrived, mostly because she's not used to having many visitors, but she quickly warmed up and we soon all found ourselves downstairs playing in the kids room. Of all the new toys in there Ava seemed most interested in the drum. I remember her playing drums on her high chair with plastic spoons, but now she's got an actual little drum and two sticks to play with. The musician in me is hoping that she will take a genuine interest in any instrument, even if that means banging your head against the wall every now and then while they learn how to play it.
It was really nice having everyone over and I want to make a point to get together more often. Kristy and I live about an hour apart but Jim and Brenda are right in the middle so that helps. Jim and I were talking more today about going to the shooting range so I'm hoping to do that within the next few weeks. Madi was very excited to get to hold a baby and she did a great job. She held Elise 3 or 4 separate times and looked like a natural. Elise even fell asleep in her arms a couple times.
We've been getting spoiled by having so many family members and friends coming over to visit. Everyone has been so kind and thoughtful. We definitely appreciate all the love and support we've been receiving from everyone. Their visit was definitely the highlight of our weekend. We're planning on just relaxing at home tomorrow and getting ready for another busy week starting Monday. It seems that we're getting more regular traffic here on the site so I'm going to try to write more frequent posts. It's always nice to hear that people are enjoying the updates. Here's a few pics from today's visit, as well as the 'Happy Birthday' message I was greeted with after work on Tuesday.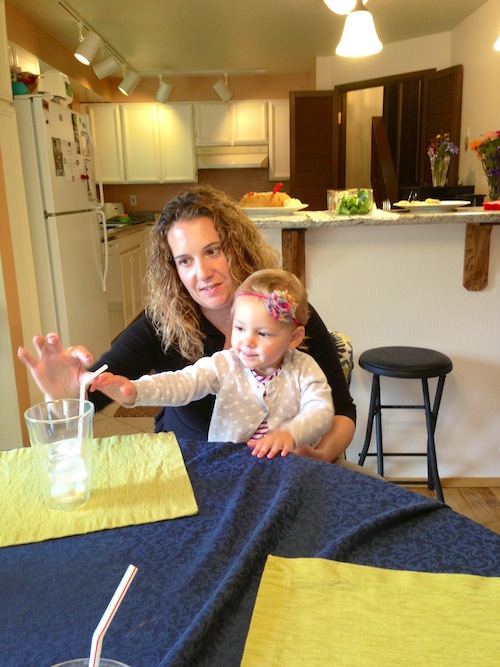 Ava playing with Kristy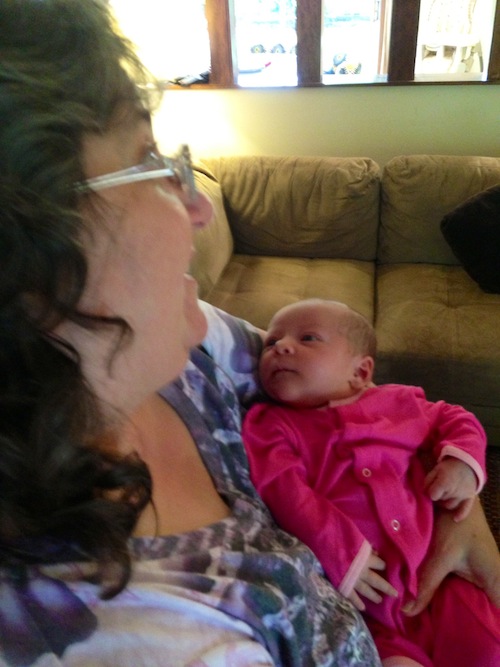 Aunt Brenda holding Elise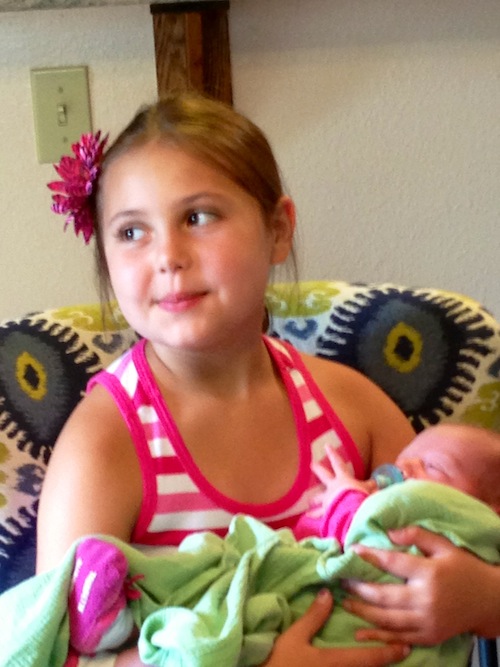 Madi did a great job holding Elise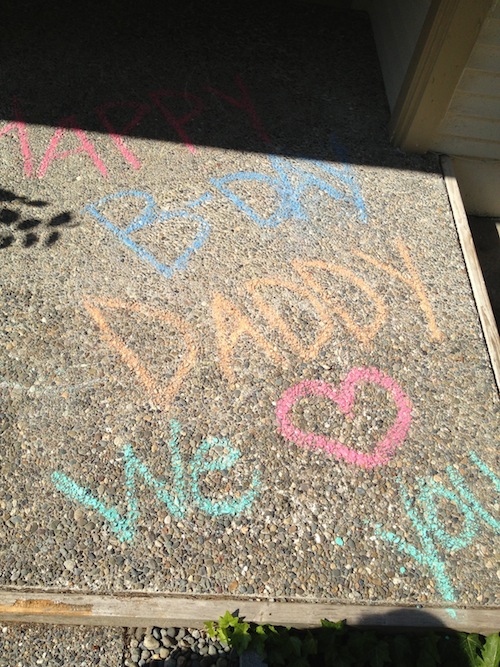 Happy Birthday message from my girls