Yesterday Rick and Chris flew back to Iowa after spending four days with us. It was a great trip that flew by too quickly. We had a really nice dinner at El Gaucho on Friday night, then spent the day Saturday roaming around downtown around the market. Family trips to the city can be pretty challenging with a toddler but we made the most of it. Ava got lots of attention due to her face being covered in melted chocolate.
Rick built a really nice gate for our front patio, so now we don't have to worry about Ava falling down those concrete stairs. We also have a swing in our front yard, plus he did some other helpful home repair type stuff that neither of us know how to do. It's always really nice having him out for a visit and I hope we get to see more of them this coming year. We definitely appreciate all that they do.
Today has been a very nice relaxing day. The whole family slept in late, then we went to the park so Ava could run around. The time at the park was short lived, mostly because Ava wants to cruise around in her wagon. We had no idea she would love her wagon so much but its turned out to be a huge hit. Thanks again Jim and Brenda.
Looks like the rest of the day will be pretty relaxing. I'm going to spend some time on homework, then we're going to make dinner and watch a movie. Back to the grind tomorrow morning, but at least its a short week. Speaking of work, Jessica is working a private event that El Gaucho is catering at the University of Washington on Friday evening. That will be my first night home alone with both girls. I'm going to try to move my homework around so that I don't have anything to work on that night. Jessica won't be going back to work regularly for another month but this event looks pretty cool so it should be a good night for her.
We got lots of cute photos during Rick and Chris' visit. Here's a few of our favorites.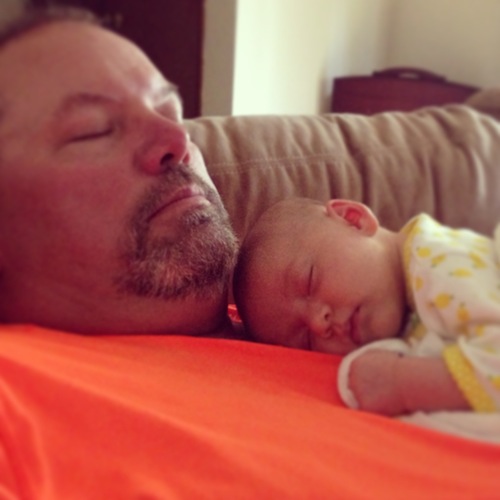 Elise napping with Grandpa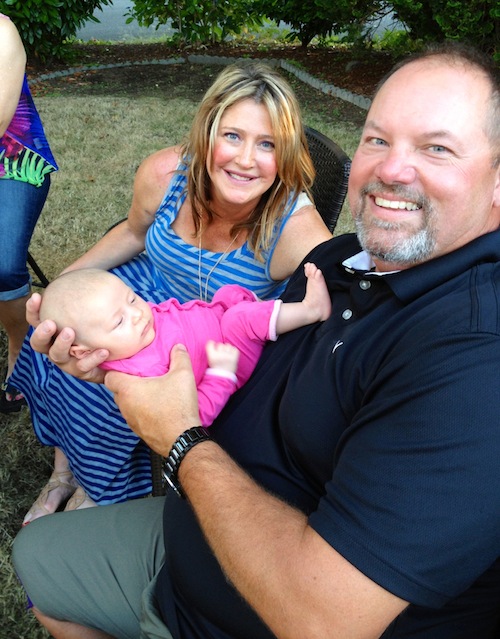 Happy Grandparents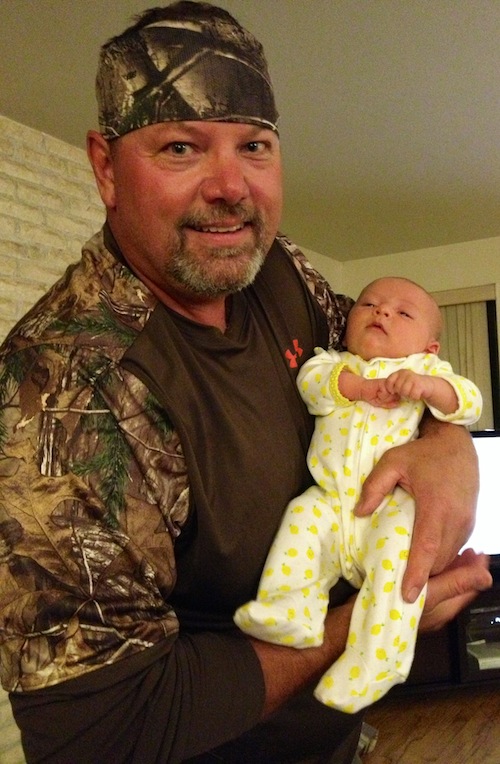 Elise and Grandpa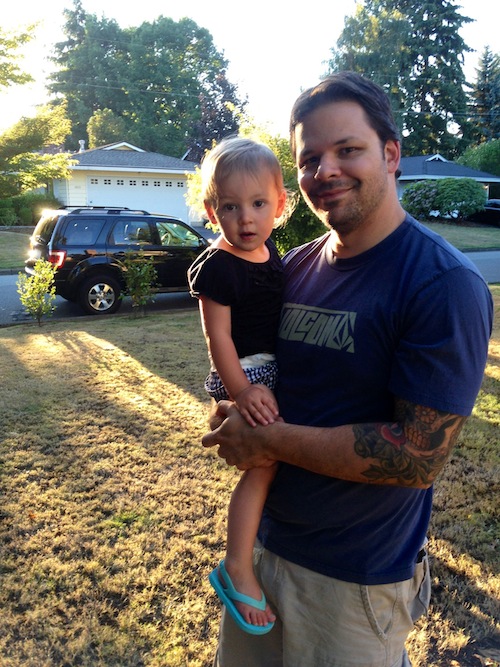 Ava and Daddy playing in the yard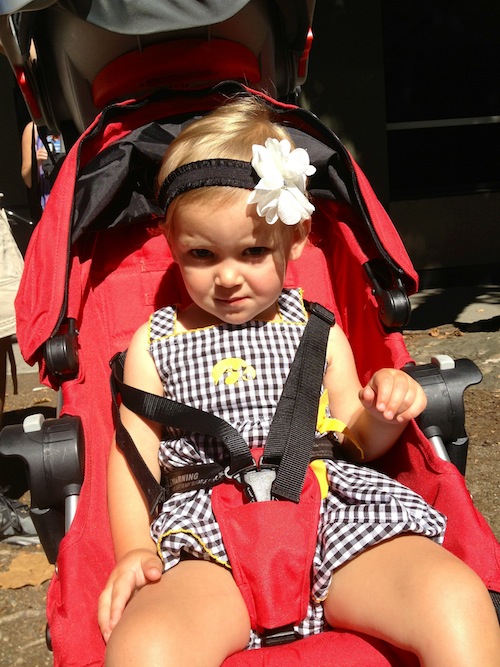 Ava throwing a fit at the market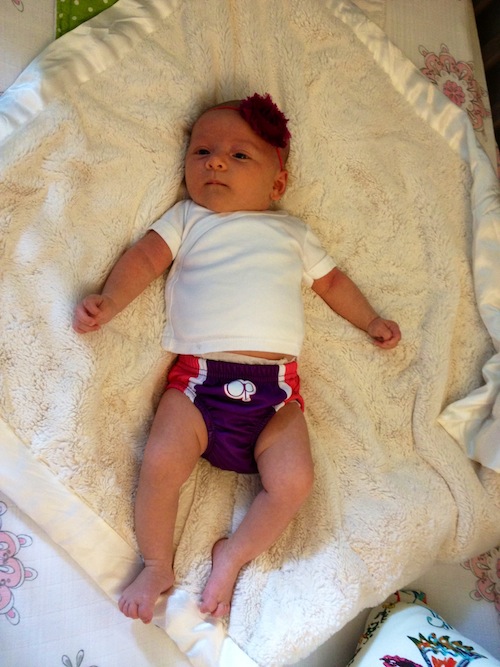 Elise is getting big