Last Saturday we celebrated Elise's 3rd birthday by holding a dinosaur-themed party at the house. Although the official theme of the party was 'dinosaur', I think this one will be remembered as the Bouncy House party. Basically we rented a bouncy house for a day and set it up in our driveway for all the kids (and adults) to play in. I would have written sooner about the party but was waiting to get the photos back from my good friend Leon, who was taking tons of pics throughout the day.
We were joined by Amy, Uncle Jim & Aunt Brenda, Kristy, Dana, Brad & Anna, Leon & Miles, the Lester's, the O'Hair's, our neighbors the Schreiber's, and our neighbors the Brown's. It was a pretty full house, but we had more than enough room because Jessica put a lot of work into converting our garage into a party space. There were tables and chairs setup everywhere, plenty of fans, and more importantly, plenty of food. Like last year, we put out a taco bar (including my homemade guacamole) for everyone to enjoy, plus lots of snacks. Then later of course we enjoyed a nice big birthday cake from Costco.
We were expecting hot weather like last year, but this summer has been much milder than we've had in the previous few, so we ended up with a 70 degree, partly cloudy day. It was totally fine though. Considering how much jumping everyone was doing, had it been much hotter it probably would have been uncomfortable.
All I can say about the bouncy house is that it was a huge hit. Obviously it was mostly filled with kids, but every once in awhile one of the parents would get it there as well. We ended up having it for a full 24 hours, so on Saturday afternoon we just kept it going even after the party had ended. Kids from throughout the neighborhood kept coming over and everyone had a great time. Several parents were also coming over to say thanks to us for allowing their kids to bounce, which of course was totally fine with us. Next thing we knew, some of these parents started breaking out some bottles of wine, and all of the sudden we had a full-blown block party on our hands. The Brown's even got out their mobile fire pit and started making s'mores for everyone. It was a really good time; so much so that Jessica and I are actually considering getting our own bouncy house someday. We figured if we only got it out 3-4 times a year for the next 10-12 years it would be worth it. We'll see how that turns out, but regardless I'm glad we got it for this party because everyone had a blast.
As usual our guest were far too kind – not only to Elise but to all 3 of our kids. Thank you so much to everyone who came for all the presents. You're too good to us but we appreciate it very much. It was definitely a day to remember.
I'll keep it short this time and let the pictures do most of the talking, however I did want to mention that this month PellegriniPage.com turned 5 years old. It's hard to believe it's already been 5 years, but when we started this thing we were living in a little shack by the beach in San Diego, Jessica was pregnant with Ava, and I had just made the decision to switch careers and get back into web development. I guess it's fair to say we've come a long way since then.
Big thanks again to Leon for taking such great photos. We're quite lucky to have such a talented photographer in our inner circle. We've got plenty of fun stuff to look forward to in the near future, including the Torchlight Parade with Kristy on the night of my birthday, then the Pellegrini-Giuntoli Family Reunion the following Saturday, followed by Kristy's birthday the Saturday after that.
Happy 3rd Birthday Elise – we love you to the moon and back!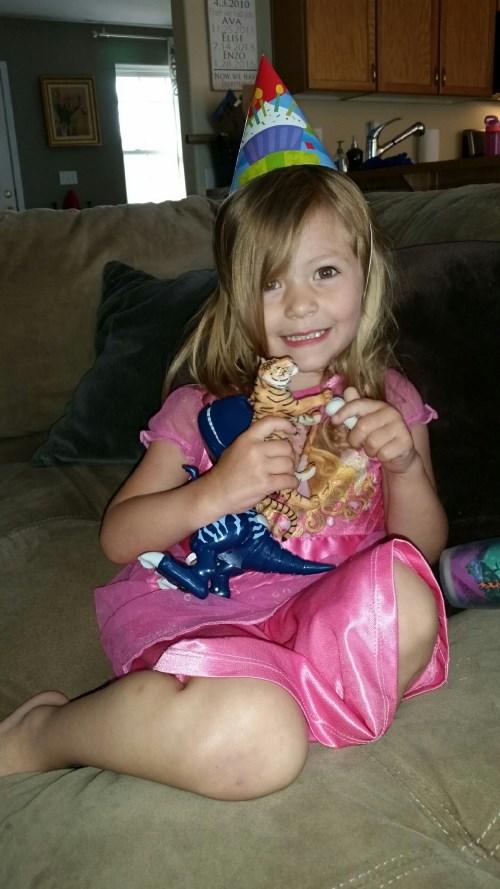 The birthday girl with her new tiger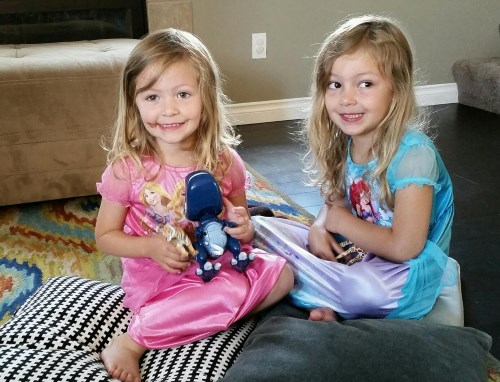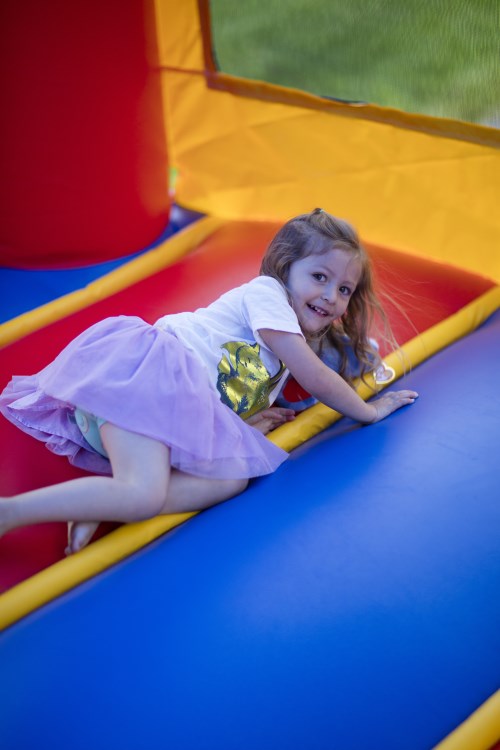 Settling in with the bouncy house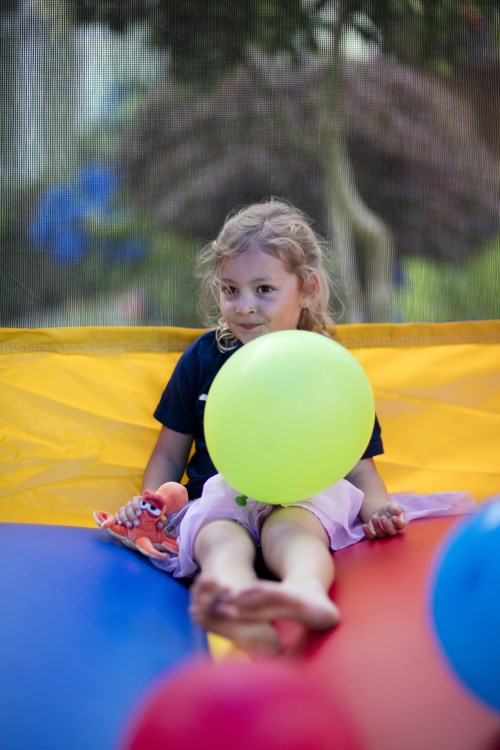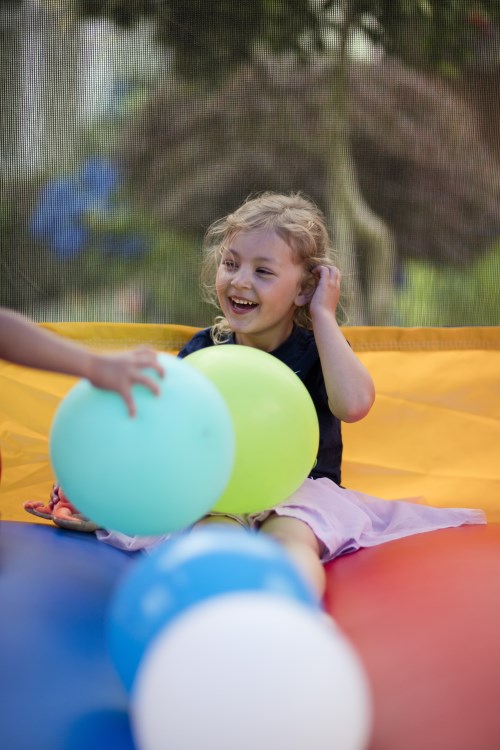 Love that smile Ava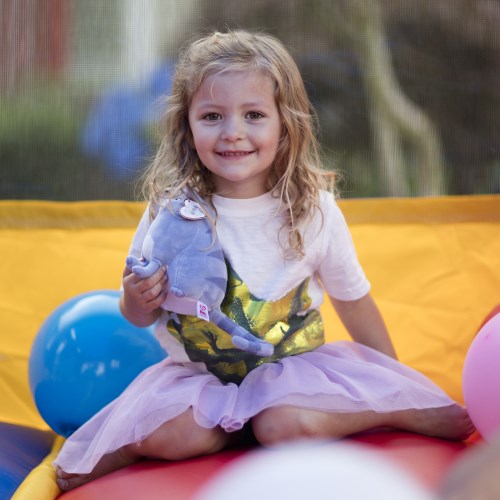 Sweet little Elise with her new doll Chloe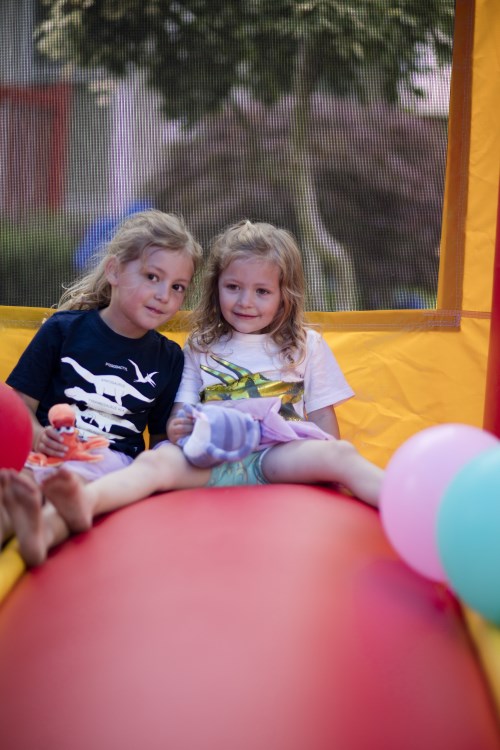 Best friends forever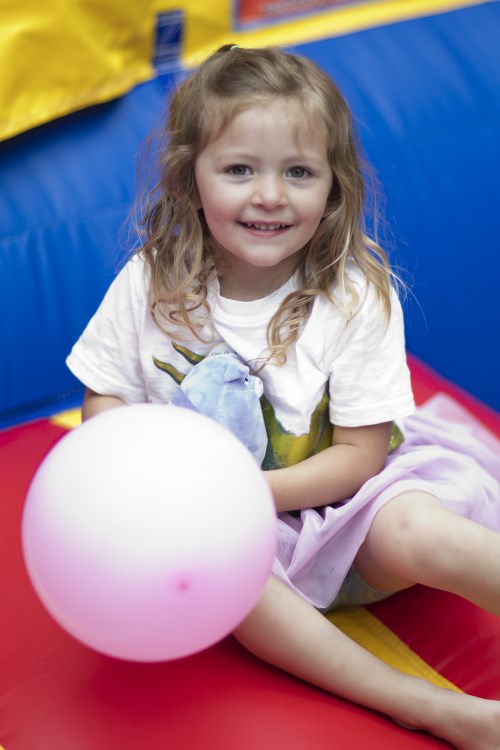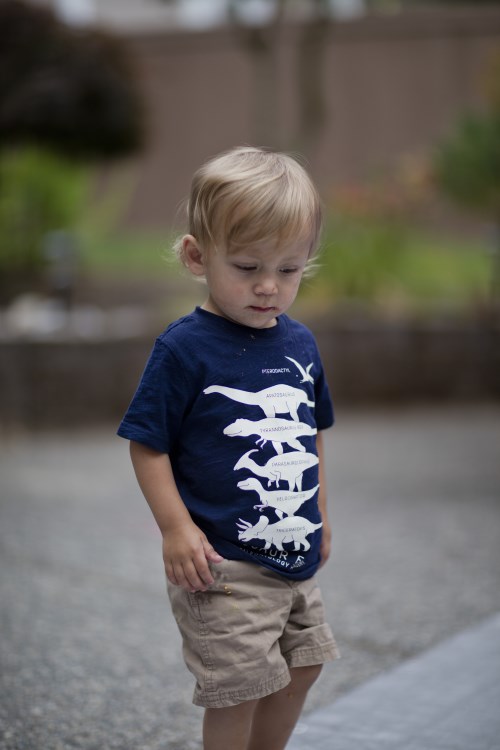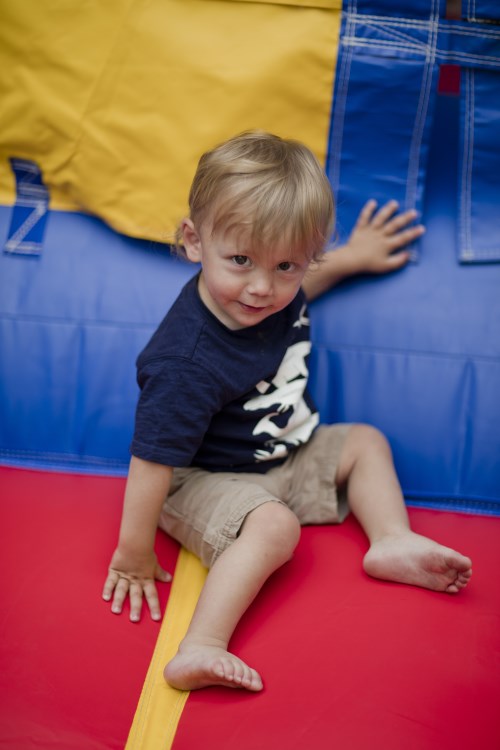 Although cautious, Enzo enjoyed the bouncy house as well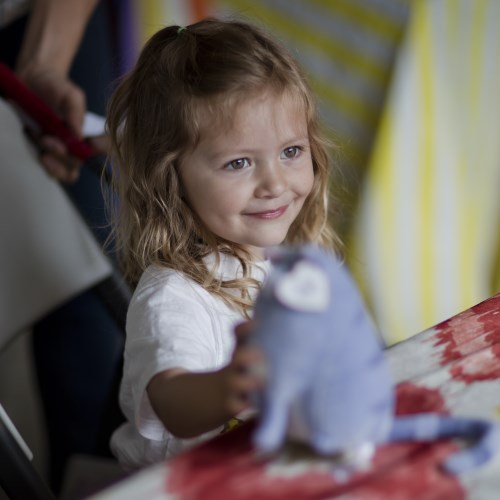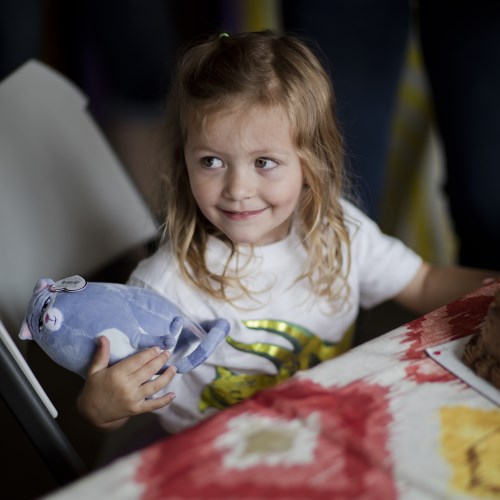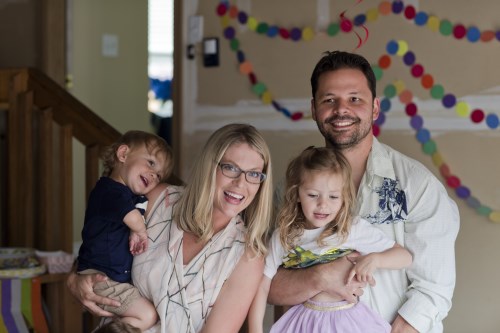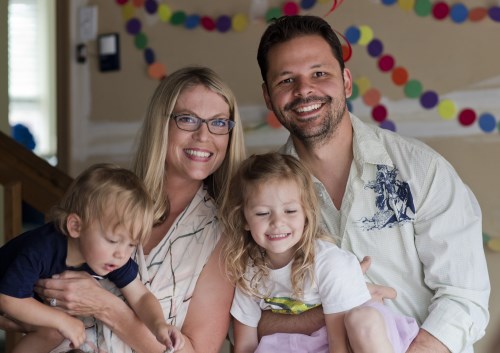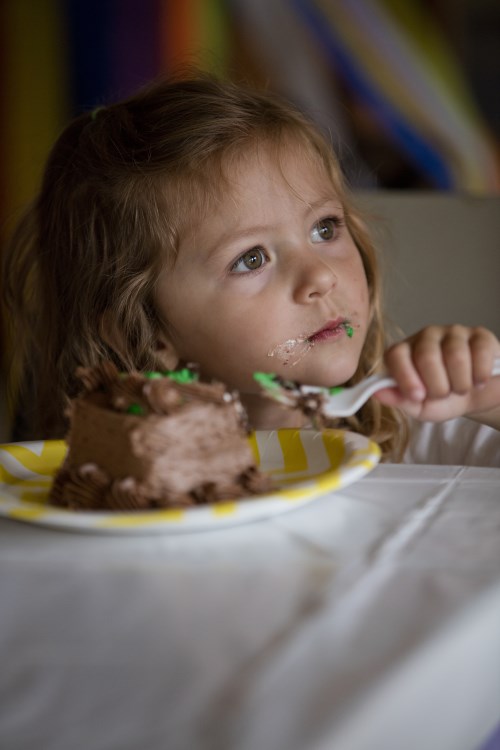 Elise savoring her birthday cake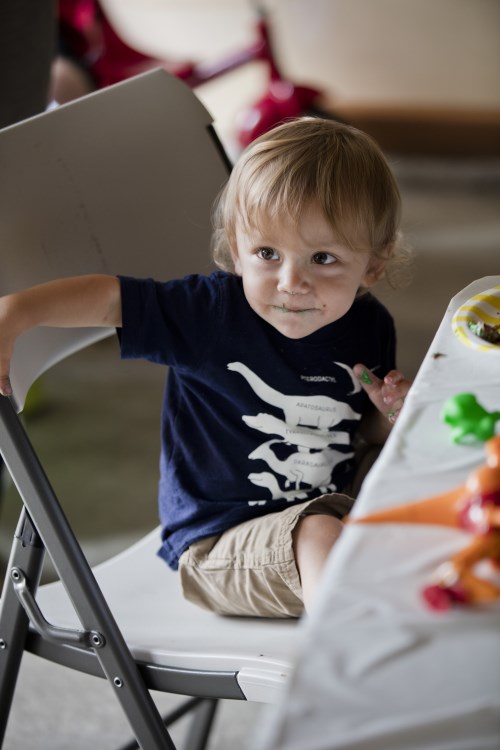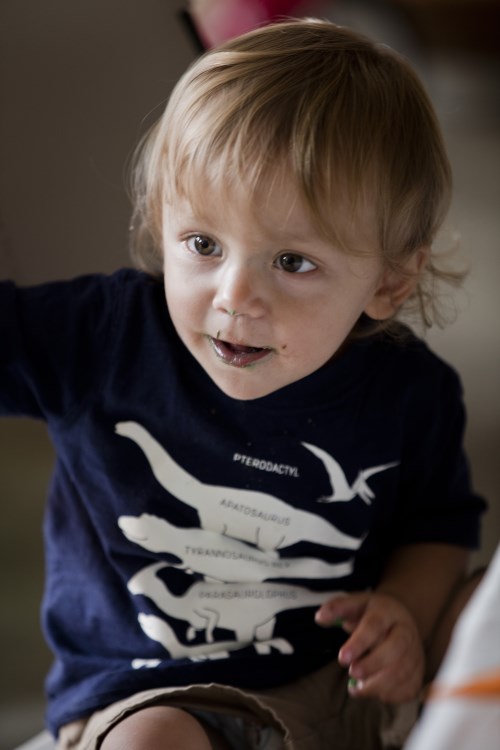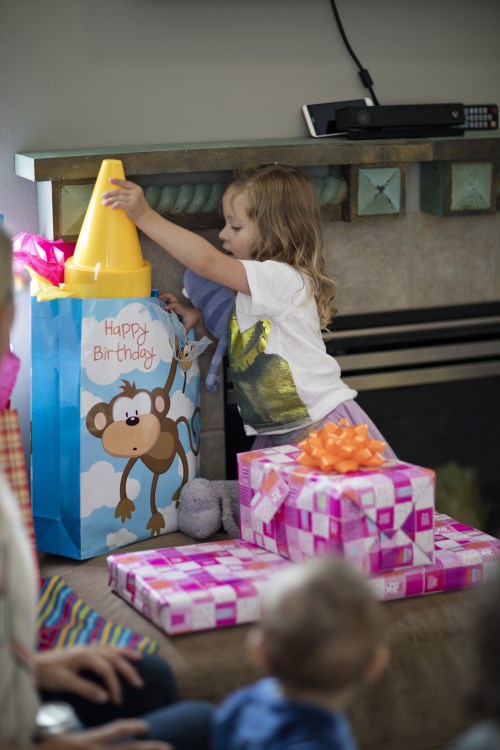 There were plenty of presents to open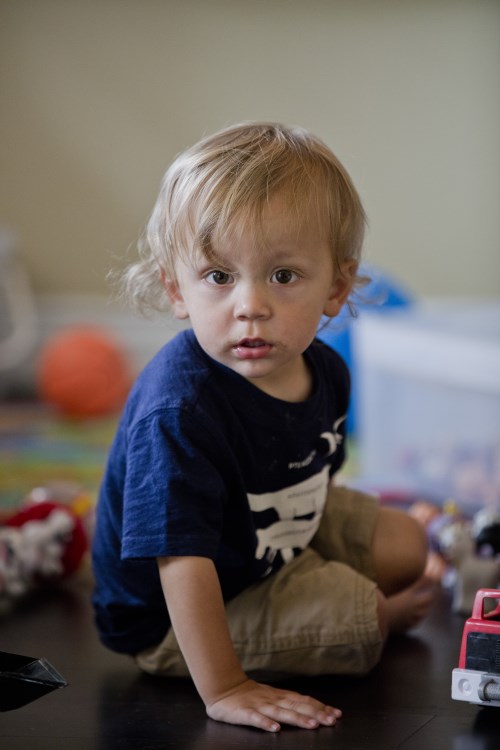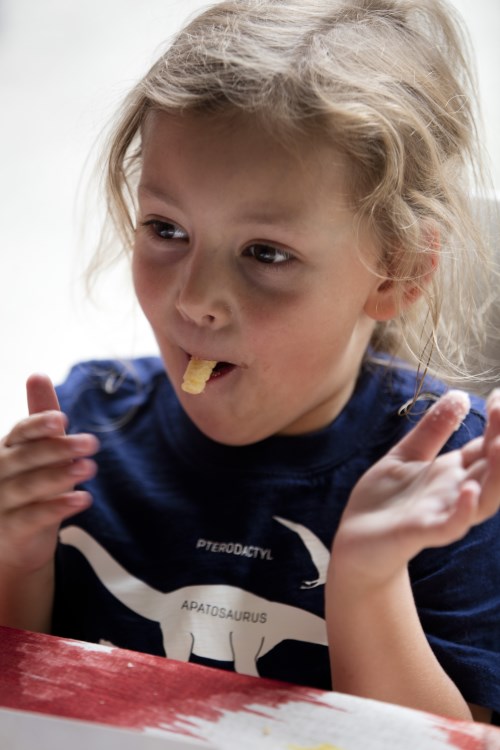 Ava loves cheese puffs. Actually they all do.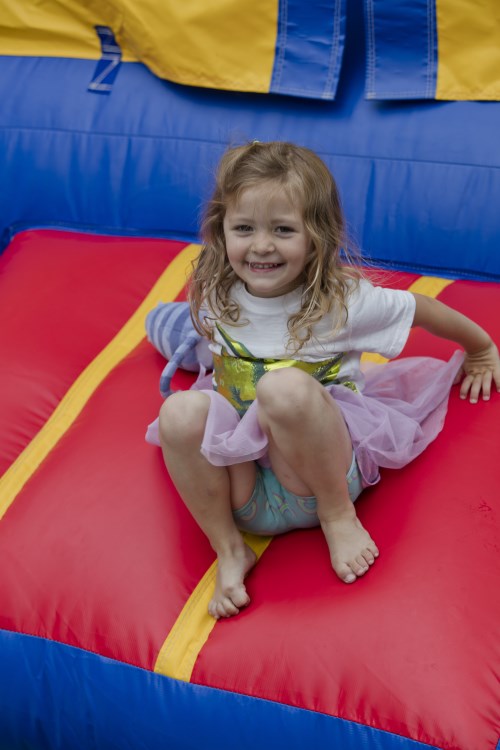 Happy Birthday sweet Elise