Yesterday morning we returned home from a week at sea with my Mom aboard Royal Caribbean's Explorer of the Seas. We visited ports in Juneau and Skagway, Alaska, as well as Victoria, British Columbia. The Explorer was the largest cruise ship ever to sail out of Seattle, and was also the largest passenger ship to ever visit any port (or glacier) in Alaska. As expected we had a great time, as well as a few challenges along the way, but without question we will never forget our first true family vacation, and I'm so thankful we got to spend it with my Mom. This week was the longest visit she's ever had with the kids and I think it was good for everyone.
Before I get into the details of our trip I want to pay my respects to Bella. I know Jessica already wrote about her passing but I'd be remiss if I didn't say something. As I've said in several posts, the past 8 years have been the best of my life, and the only daily constant for me other than Jessica during this time, has been Bella. I remember when Jessica and I first started dating and her saying to me "I hope you like dogs because we're a package deal." I've never had a dog as long as I had Bella, and although I frequently complained about cleaning up her poop in the backyard, or vacuuming up her hair inside, the truth is I'd gladly trade it all back to have her with us once again. Her passing taught the kids (Ava especially because she's old enough to understand) an important lesson about the meaning of life and death. Losing her has been sad for everyone and we will always have a special place in our hearts for her. Love my Bellers.
This past Christmas Jessica got me a present that I'd been talking about wanting for a long time. She found a deal on Groupon to drive a Ferrari or Lamborghini 3 laps on a track, and I was thrilled. I booked my 'driving experience' for Friday May 20th and marked my calendar. A few weeks later my Mom brought up the idea of us going on the Alaska cruise, which also happened to be on Friday May 20th. My plan was to stay the night at Kristy's house (because it's much closer to the 'track', which isn't an actual track but just a big parking lot setup with a bunch of cones) on Thursday night, drive the supercar on Friday morning, then bust a move back to my house up north to pick up Jessica and the kids, then head off to the ship for our vacation. It was going to be a very busy day.
Everything seemed good until the week of, when I started going through the 20 page release form they required me to sign before driving the car. As I read through everything I started getting very concerned. I won't go into all the details but basically it quickly became apparent to me that the discounted rate Jessica paid on Groupon was just a scam to get me in the door, then all the real expenses would start piling up. They were trying to sell you on all kinds of specialty insurance for different parts of the car that could become damaged, even though your personal insurance still had to be used for primary coverage. Then they warn you that if you rev the engine too high it's an automatic $2,500 charge to your credit card. Any damage to the car would incur an immediate $7,500 charge just to get started on repairs. On top of it all they expect you to tip the driving instructors 25% of the original cost of the package.
It all seemed pretty sketchy so I went online to read reviews. There were over 100 reviews on Yelp and the average rating was 2 out of 5 stars. Not a good sign. There were a few people who gave it 5 stars, but even they said you're out there for 90 minutes but only in the car for 5, and only driving for about 2.5 minutes, never going above 40-50 mph. The number of 1 star reviews was ridiculous and after reading most of them I was convinced that the whole experience was nowhere near what I was hoping for and would have been a major disappointment. I felt bad because I knew how excited Jess was to get it for me, but even she agreed that the whole thing felt like a scam. So long story short, I skipped it and just focused on the cruise. We're going to contact Groupon about a refund since the package didn't seem very well advertised. I definitely appreciate the thought though, and came out of it with a story none-the-less.
Anyway, enough with all that and onto the good stuff. Although I must admit, the first day of the cruise was definitely our most difficult. We left our house at 10:30 am and proceeded to basically stand in various lines all day. It started with the parking lot (we parked in an offsite lot that shuttles you to and from the ship). There were lots of people and only so many shuttles, so we waited about 45 minutes there. Then we got to the ship and waited in a long line to tag our bags. After that was a long line to go through security, followed by another long line to check in and get our sea passes. By the time we actually got on the ship it was nearly 3:00 pm. My Mom said that of all the cruises she has been on, these were the worst lines she's ever seen.
Once we got on and got to our rooms we were in good shape. I say 'our' rooms because the way my Mom booked it, we had side-by-side balcony rooms with a private door in between them. This turned out to be great because the kids could run back and forth between the rooms. There ended up being plenty of space for everyone, and Jessica and I ended up getting the best of it because the girls insisted on sleeping with Nana every night, leaving us only Enzo to share a room with. One thing that we hadn't thought about but turned out to be a nice surprise was how well everyone would sleep on the ship. The slight rocking motion was really nice.
If you've never been on one of these ships they're basically like little floating cities. They have everything. There's a street-style promenade with a bunch of shops, various bars and restaurants, swimming pools and hot tubs, a theater, conference rooms (which is where the Card Player Cruises poker room is located), a casino, an ice rink, a Flowrider for surfing and boogie boarding, sport courts, rock climbing wall (which Jessica scaled with ease), video arcade, chapel, and more. It's crazy. At first it's somewhat daunting, but before you know it you know your way around everywhere. One thing that was funny was that as soon as we got on the ship it felt very similar to the ship we sailed on with my Mom to Mexico back in 2010. As it turned out, this ship was the sister ship to the one we'd been on before, so the layout was identical.
We set sail Friday evening around 5:30, then spent all day Saturday at sea, before arriving in our first port, Juneau, Alaska, on Sunday morning. Juneau was the only stop of the trip where we'd be doing an official 'excursion', which in our case was whale watching. Since we didn't think Enzo would get much out of it, we decided to leave him with Nana for the day and spend the day with the girls. As we rode the bus to the docks where our boat was located, we learned about the history of Juneau. I was surprised to learn that Juneau, which is the capital city of Alaska, has only 33,000 residents, yet is the third largest city in the United States (based on square mileage). The other two largest cities are also in Alaska. There are more miles of hiking trails in Juneau than there are paved roads, and as we learned from our guide on the boat, there are only 3 ways into Juneau: by boat, by plane, or by birth canal. There are no roads leading in or out of Juneau.
The whale watching excursion definitely ended up being one of the highlights of the trip. The funny thing was that for several months now Ava has been saying she wants to see Orcas, but to be more specific, she wanted to see a baby Orca. We weren't sure what to expect when we got on the boat, but our guide soon explained that we would be seeing humpback whales. A slight bummer but certainly not a big deal. On our way out I was chatting with the guide and I mentioned that my daughter had been hoping to see some Orcas, but that I'm sure the humpbacks would also be amazing. He paused for a minute, then leaned in and whispered to me "Don't tell anyone yet but we're in for a surprise today. We're heading out further than normal so we can see some Orcas."
I kept my lips zipped, then soon enough the boat slowed down and our guide (or 'Naturist' as they call themselves) told us the news about the Orcas in the area. We all headed out to the deck and literally within a minute or two we started seeing them. The best part was that it was a whole family and Ava got to see her baby Orca several times. She was going completely nuts and screaming the whole time; everyone was getting a huge kick out of it.
After viewing the family of Orcas for a while we turned around and headed to another area to check out the humpbacks. They too are amazing, and because our guide Brendan was so knowledgeable, we ended up learning a lot about the differences between them. We also got to see a glacier while we were out, so it was a pretty incredible experience. On our way back the captain told us that last year, out of over 100 days in the whale watching season, they only saw Orcas on 15 of them. It's definitely something we'll never forget.
After the whale watching we went into downtown Juneau to enjoy some snacks at Tracy's Crab Shack. We were seated outside at these big picnic tables surrounded by people from all over the place. There were a bunch of New Yorkers at our table, then at the table next to us were people from Alabama that kept yelling "Roll Tide!" A crow landed on the pier and one of the New Yorkers excitedly started yelling because they thought it was an eagle. It was quite entertaining. We actually did see several eagles that day in Juneau, but this crow certainly wasn't one of them.
The next day we woke up in port at Skagway, Alaska. It was much more of an old-timey frontier town. There was a 19th century steam engine, and lots of people dressed up old west style. It's not a very big town so the 6 of us walked around all day. We did some shopping, had a nice lunch at the Skagway Brewing Company, and found a great little local park for the kids to play at. The snowy mountain backdrop was gorgeous and everyone had a really nice day.
Tuesday morning our ship sailed up to an area called Endicott Arm so we could view the Dawes glacier. All I can say is I've never seen anything like it, and it was beautiful. One thing that really stood out to me was the color of the water. It was this crazy shade of greenish blue, but it was so crystal clear. There were all of these little glaciers floating in the water that had obviously broken off the the main glacier. Then the whole backdrop was entirely mountains. There's no shore or flat ground either; it's literally water right up to the base of the mountain, which is covered with green trees, and topped with snow. It's how I imagine New Zealand to be. We saw tons of waterfalls where the snow runoff was heading back to sea. I've heard people say several times that Alaska is beautiful but until I saw it with my own two eyes I didn't really get it. It honestly is an amazing place that everyone should have a chance to see at some point. I took a bunch of pictures but they don't really do it justice; there's just something about being in the middle of it that can't be replicated, or explained.
We spent all of Tuesday and Wednesday at sea and kept busy with all of the ship's attractions. The kids loved going up to the arcade and the girls now love playing air hockey together. It's funny because when you're out at sea like that it's really easy to lose track of time. Consequently they change the sign in the elevator daily so you know what day it is. We did some family activities like art projects and dancing, we saw an ice show, but the main activity for us was 'mucking' chips for Nana.
If you don't know what that means, basically the poker room is open whenever you're at sea, and the house (Card Player Cruises) gets a little piece of every poker hand that gets played, in the form of chips. It's called the rake, and it's standard operating procedure for all card rooms. It's how they pay their expenses and make a profit. As you can imagine, at the end of the day the house has raked in a lot of chips, and those chips need to be sorted and racked, or as they call it in the poker world, mucked. Well, the kids fell in love with it and insisted on helping Nana muck chips each day. So we would dump out these big buckets of chips, gather up a bunch of empty racks, and start mucking. As you would expect, Ava was in charge, and made sure that only she got to muck the red chips, which were of course, the highest in value. If your rack accidentally included a chip of the wrong color, Ava would call you out for having 'dirty stacks', another poker term she picked up on this trip. It was most entertaining.
Ava was also a huge hit with all the people on the cruise. To be fair, all 3 of the kids were, but Ava really ate up the attention. We would get on an elevator with a bunch of strangers, and as if on queue, Ava would announce "My name is Ava. This is my little sister Elise, but she's a little shy, and this is my brother Zoey." Everyone got a kick out of her, but there were also a few instances where she refused to listen to us and ended up getting in a bit of trouble. The worst of it was at the formal dinner on night 2. To her credit though, she was overly stimulated by everything going on, and couldn't help but be on 10 the entire trip. I don't know how she does it, but that kid just goes and goes and never slows down. She would usually outlast us at night and still be up before us the following morning. That's just my Ava P. She's like the Energizer Bunny (another musty stale reference from my childhood that they won't understand by the time they read this).
One thing that I really enjoyed about the cruise was how friendly the entire staff was. Everywhere you go you're greeted by a staff member and they're always so genuinely nice. You end up meeting people from all over the world, but one that I absolutely cannot go without mentioning is Vanessa, our room attendant. There was an instant connection between her and our kids, and we just loved her. She has a 6 year old daughter back in the Philippines, and because of her work schedule, she goes 6 months at a time without seeing her. I cannot imagine. She was completely in love with Enzo and kept joking about packing him up and bringing him home with her. She also continuously joked with the girls about bringing her a baby Orca while we were out, so I went into a gift shop in Skagway and bought her a toy stuffed Orca from the kids. She was just the best all week long and really helped make the trip special for all of us.
We also met quite a few of our fellow cruisers on the boat who were from Australia. As it turned out, the Explorer started out a month earlier in Sydney, Australia, before heading to the Pacific Northwest as it's new home. As I've said before, Aussies must be the friendliest people on Earth. I spoke to so many of them on the boat and they were all great. It just reaffirmed to me that we absolutely must visit Australia at some point in the future.
The last stop of the trip was in Victoria, B.C. on Thursday. I'd been there once before with my Mom, Uncle Jim, and Aunt Brenda, but that was about 20 years ago, so my memory of it wasn't great. We had a nice day exploring the city, eating lunch by the water, and taking a nice long walk back to the ship. They were preparing for a yacht race (going on today actually) so there were lots of pretty boats to look at. Victoria is also the city of Orca's and everywhere you go you see Orca-related art. The girls just loved it.
That night we had the Card Player Cruises farewell party, as well as a goodbye parade put on by the ship on the Promenade. It was a busy week, and yet it flew by so quickly. Before we knew it we were scooting off the ship Friday morning as they prepared to do the same voyage all over again with 3,000 fresh faces. They will continue doing this exact same trip until September. The timing worked out nicely for us though, because we returned home on the Friday of Memorial Day weekend, meaning I had a four day weekend at home to look forward to before returning to work on Tuesday; a mini vacation in it's own right.
By the time we got home we were all ready to get back to our routine, as well as enjoy a home cooked meal and a night in our own beds. I was especially anxious to get home and play guitar; it's been awhile since I've gone a full week without playing and I didn't want to get too rusty. The main focus of this weekend is potty training for Elise. She did really well with it on the ship, so we went shopping yesterday afternoon to pick out special underwear for her. As expected, there have been some accidents, as well as the occasional outburst (by parent and child alike) but we'll get through it just like we did with Ava. In Elise's case we're doing this a full year earlier than Ava did, so it won't be easy, but we know she is ready and up to the challenge.
Before I go I just want to say thank you again to my Mom for making this trip happen. If it wasn't your insistence, we never would have gone, and I'm so glad that we did. As I said in the title, this was our first family vacation. Yes, we've traveled together as a family before, but always to visit and stay with family. Although there certainly was a family aspect to this trip, it was still our first time going on a true vacation together. It's something that we'll never forget and I hope she enjoyed it as much as we did. Here's some of our favorite photos from the trip.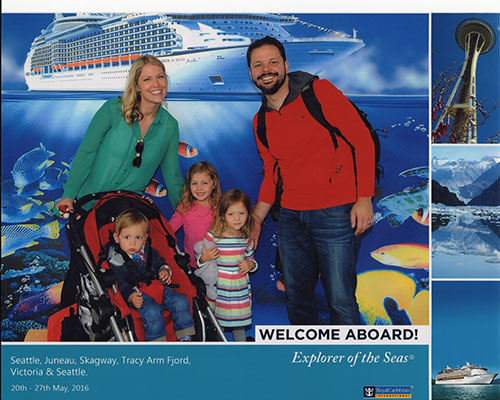 Just before boarding the ship for the first time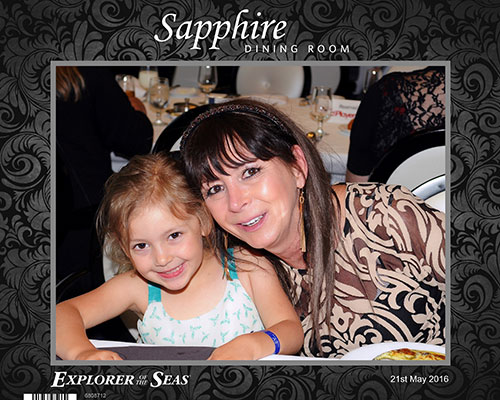 Formal night dinner with Nana, night 2.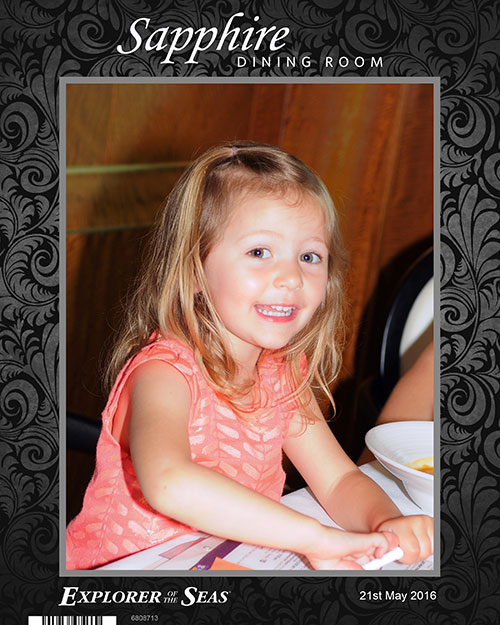 Elise being a good girl at formal night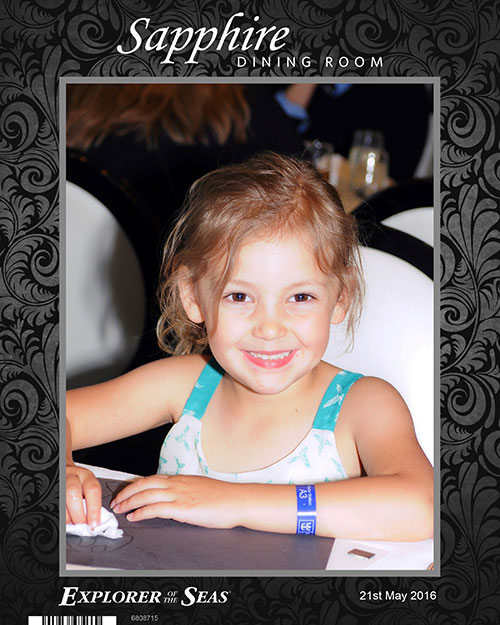 Looks can be deceiving because this was not exactly Ava's best night. Memorable though.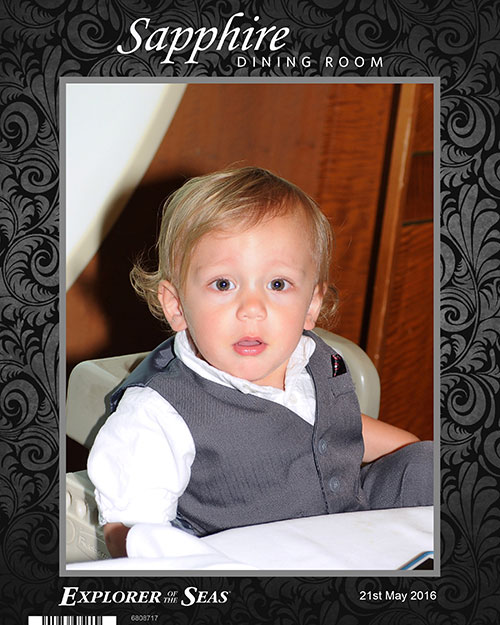 Like a boss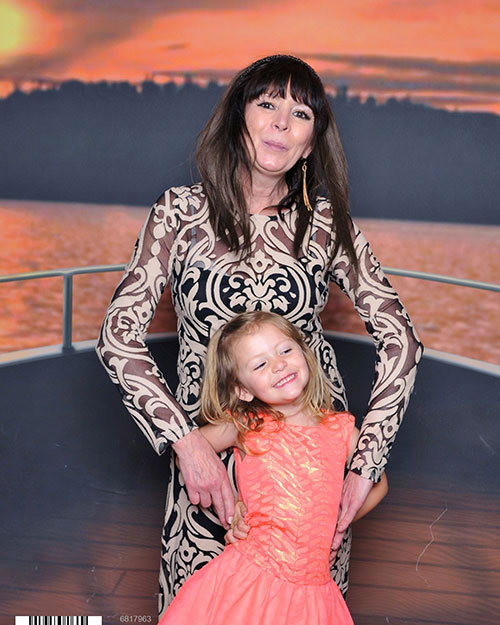 Nana having fun with the girls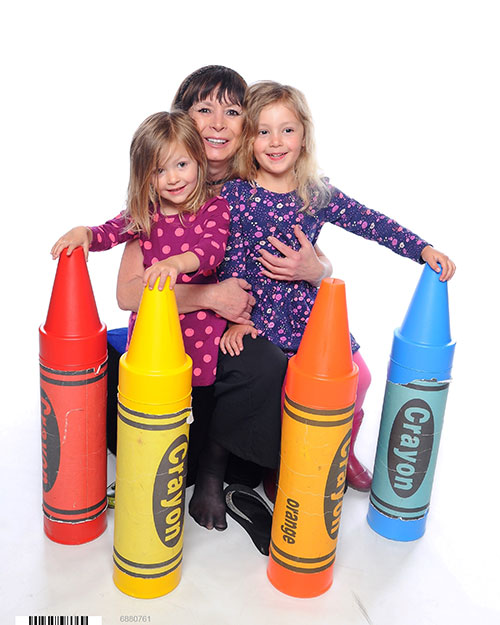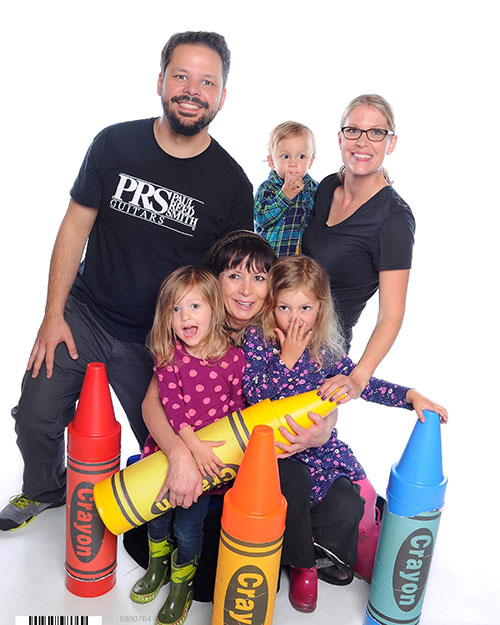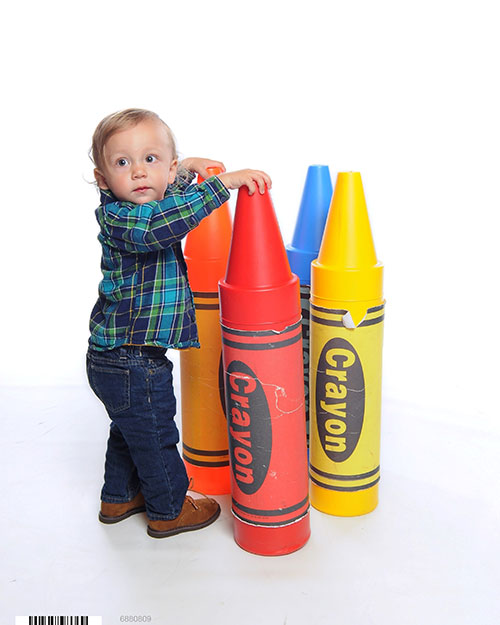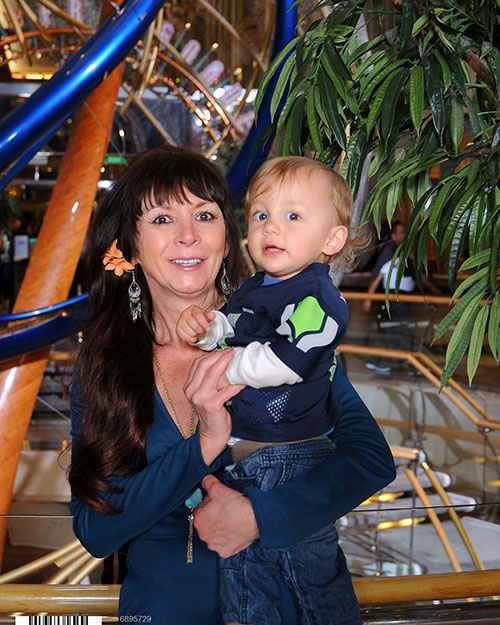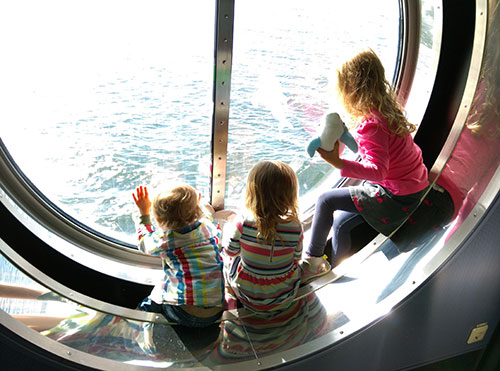 Setting sail on day 1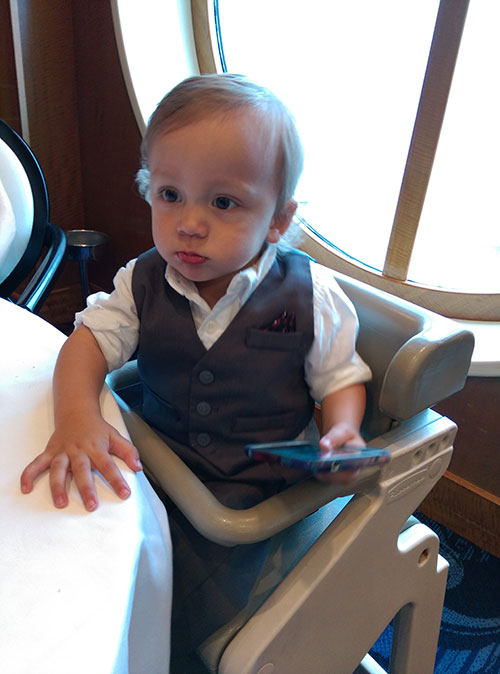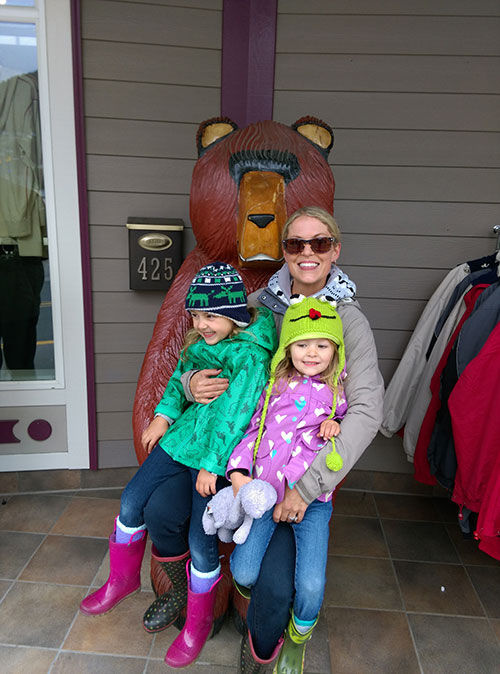 Visiting the bear chair in Juneau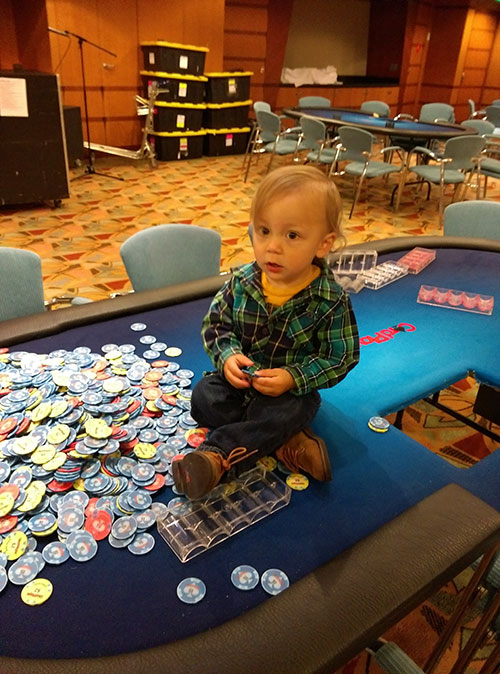 Getting started with the muck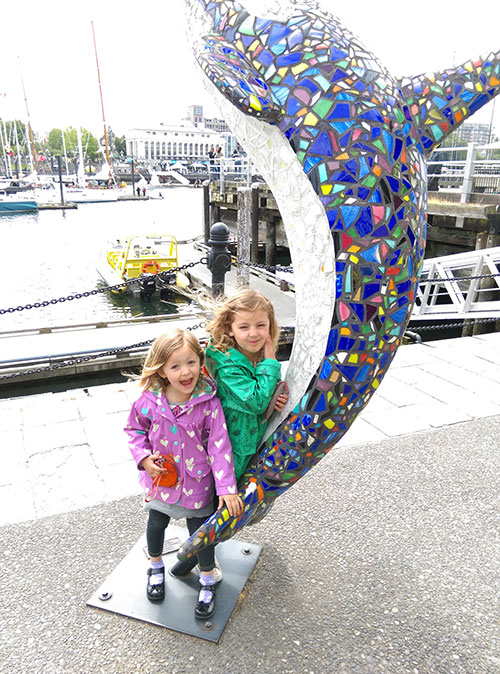 Visiting one of the many Orcas we found in Victoria, B.C.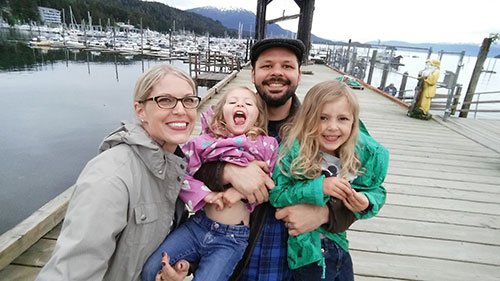 On the docks in Juneau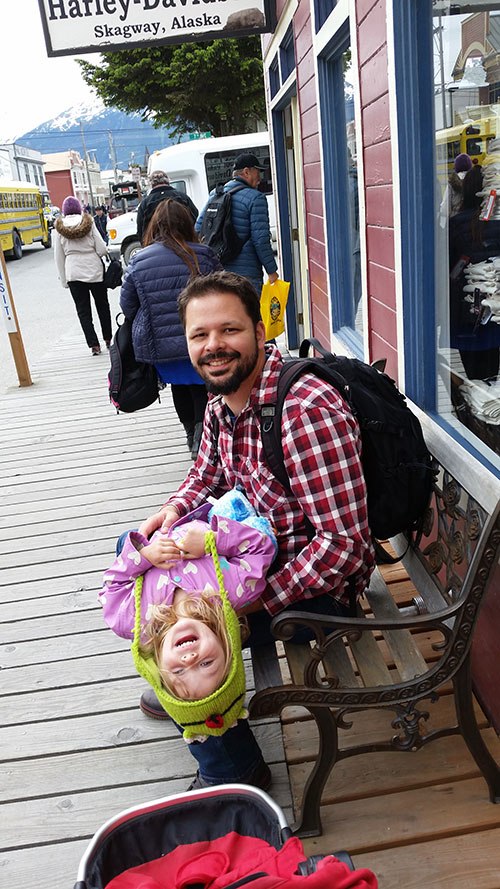 'Hanging' out in Skagway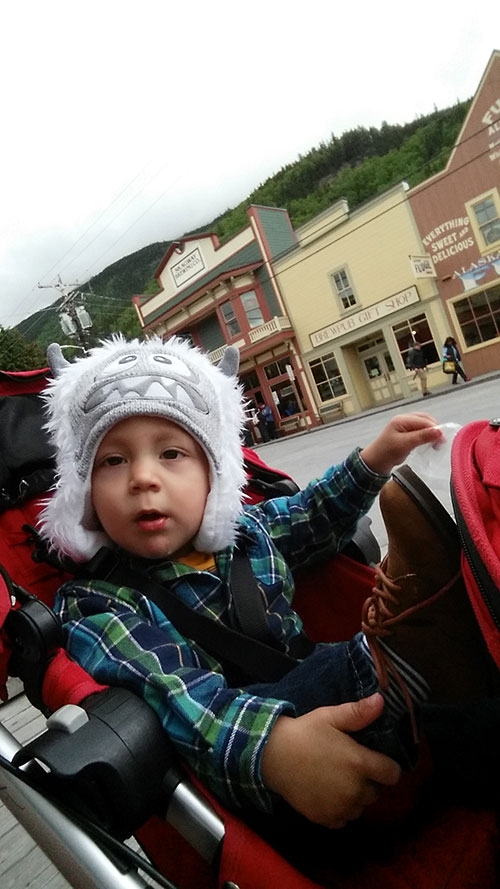 The little monster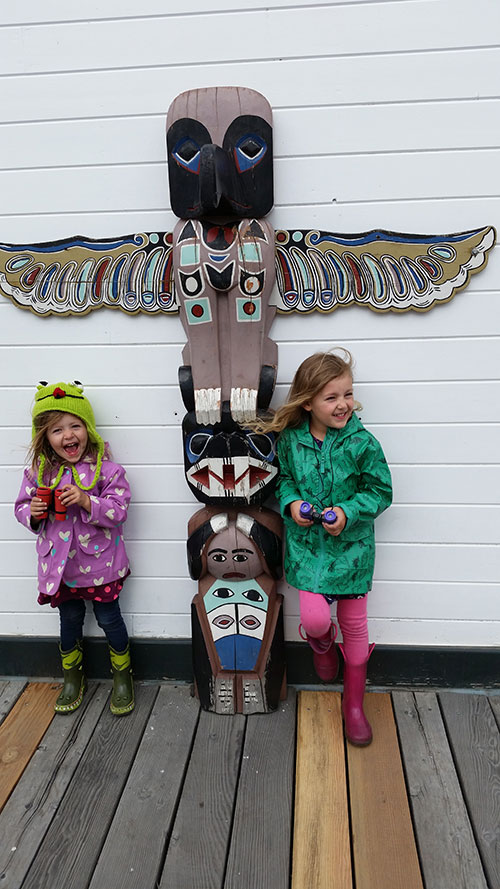 On the lookout in Alaska. Elise kept using her binoculars backwards.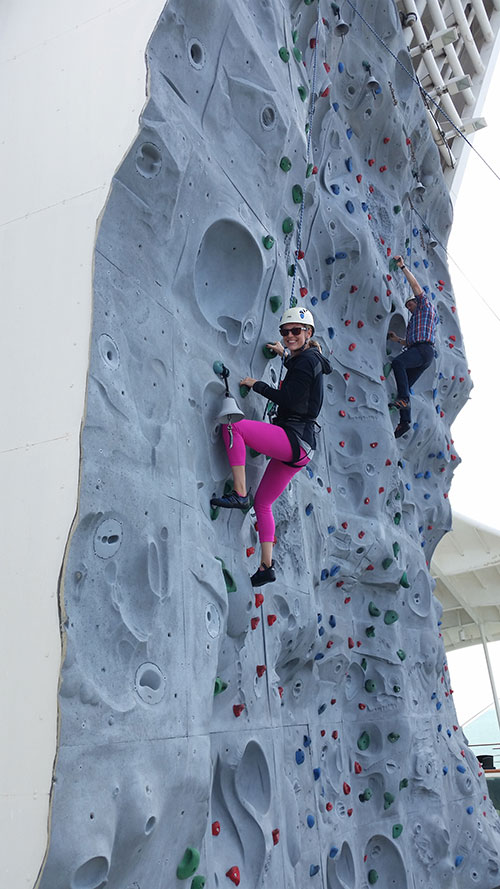 Mom climbing the rock wall. When she rang the bell at the top Ava yelled out "Mommy I'm so proud of you!"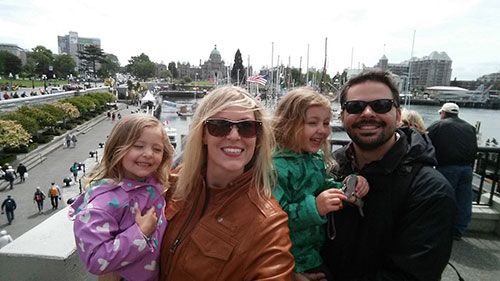 Playing with the selfie stick in Victoria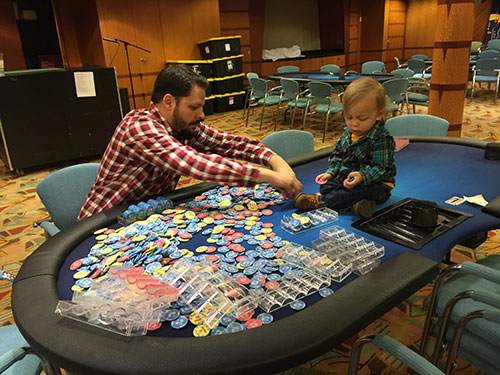 At work with one of my little helpers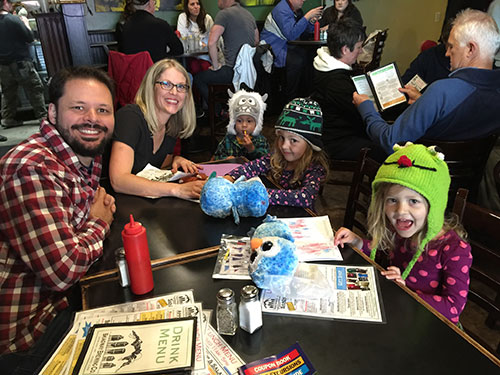 Lunch in Skagway