Today is Halloween, which means its my Mom's birthday! Although we won't be seeing her today, we had the pleasure of spending last weekend with her in Vegas. We were in town for our friends Devin and Eve's wedding, which turned out to be a great time, and of course we always love seeing my Mom. We got into town on Thursday afternoon, took a nap, and then I went out to Devin's bachelor party that night. I don't get out much anymore, or even drink for that matter, so it turned out to be a pretty epic night. We have some really great friends in Vegas and its always a blast hanging out with them. By the time I called Jessica to come pick me up it was 5:00am, meaning we had been out for over 10 hours. I managed to win $70 playing poker with the boys, which was nice because it made my night out on the town very affordable. Waking up Friday was a little rough but well worth it considering all the fun we had the night before.
We didn't do much on Friday besides hang around Mom's house and watch movies. I've been extremely busy at work lately so I brought my laptop and got a lot done while we were there. Saturday afternoon I received my results on my blue belt test and I was thrilled to find out that I scored a 99 out of 100! The previous high score for a student from my school was 98, so I now hold the record for the best blue belt test score. I was on cloud 9 the whole rest of the day after getting that great news. Saturday night we went to the wedding and had a really nice time. We couldn't help but notice quite a few similarities to our wedding (which Devin and Eve attended) but it's all good. I'm just glad that they enjoyed themselves and had a memorable night.
We came home Sunday afternoon and I've been playing catch up at work ever since. I'm also busy with school, plus I'm transitioning into a new role at work which adds more to my plate, but it's all worth it. I think by the time we move to Denver in a couple years my career will have taken a huge positive swing. We're going to enjoy some quiet time at home for the next few weeks, then we have a bunch of family coming out for Thanksgiving and Ava's first birthday. I can't believe our little girl is nearly a year old. This has easily been the fastest year of my life and I doubt they're going to start slowing down anytime soon. We've always got a lot going on but I wouldn't have it any other way. Here's a few pics from our fun weekend in Las Vegas. Happy birthday Mom – we love you so much!!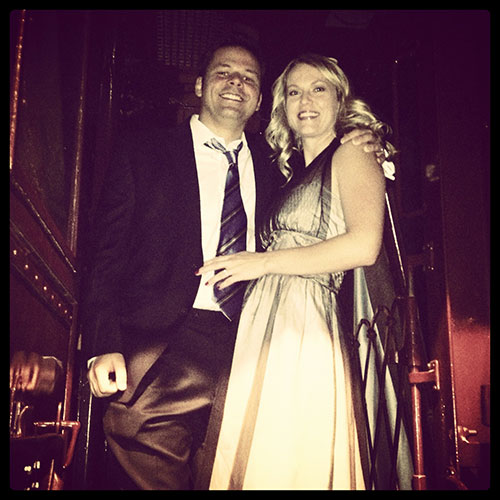 Having fun at the Egan's wedding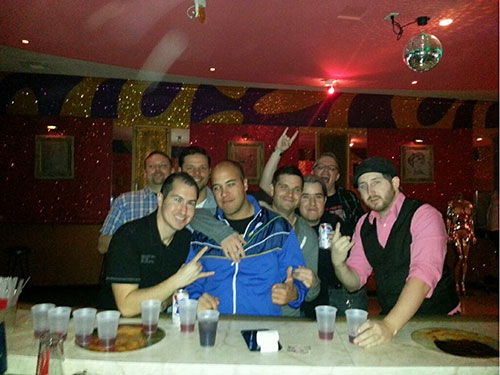 The bachelor party crew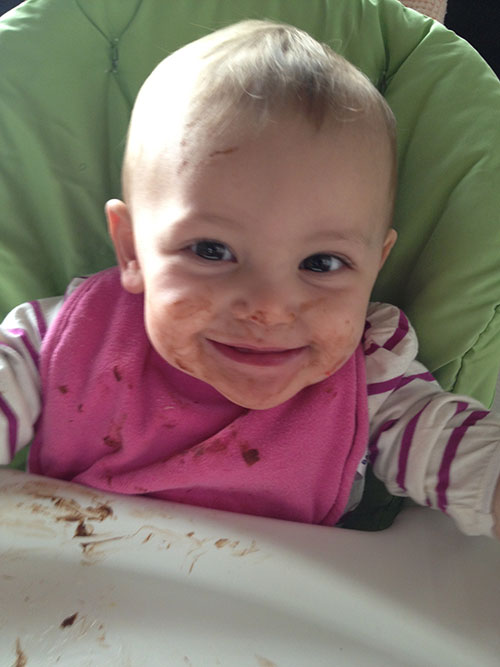 Someone loves chocolate pudding with whip cream